If you're a user of Snapchat, you may have experienced the app not opening on one or more occasions. If this happens frequently, it can be frustrating and take away from your enjoyment of the app. However, there are reasons why Snapchat won't open on your iPhone from time to time. If you experience issues opening the app regularly, keep reading for information about why that could be happening and ways to troubleshoot so that it opens as expected moving forward.
Did you recently update your iPhone software, but now Snapchat won't open? That's so frustrating! If you're experiencing this issue on your own device, you're in good company. Many iPhone users report that Snapchat won't open after updating their iOS version.
What is even more frustrating is that the issues with Snapchat not opening seem universal among users of this device, regardless of the iOS version or other installed apps. Read on for potential solutions and explanations of why Snapchat won't open on your iPhone.
Why Is My Snapchat Not Working?
While there may be several reasons why your Snapchat is not working on your iPhone, some of the most common reasons are that you are running an outdated version of Snapchat, a problem with your internet connection, or that Snapchat servers are currently down.
Snapchat Not Working on iPhone: How To Fix It
Check for Software Updates
First, make sure that you have the latest software version installed. Snapchat may not be able to run properly if your phone's OS is outdated.
That's why you need to check for updates on your phone and the Snapchat app. You can update your phone by going to
Settings > General > Software Update.
You can check for app updates by going to the App Store icon on the home screen.
Tap the profile icon at the top right of the screen
Check to see if there is an update for Snapchat
Apps with an update available are labeled "Update available."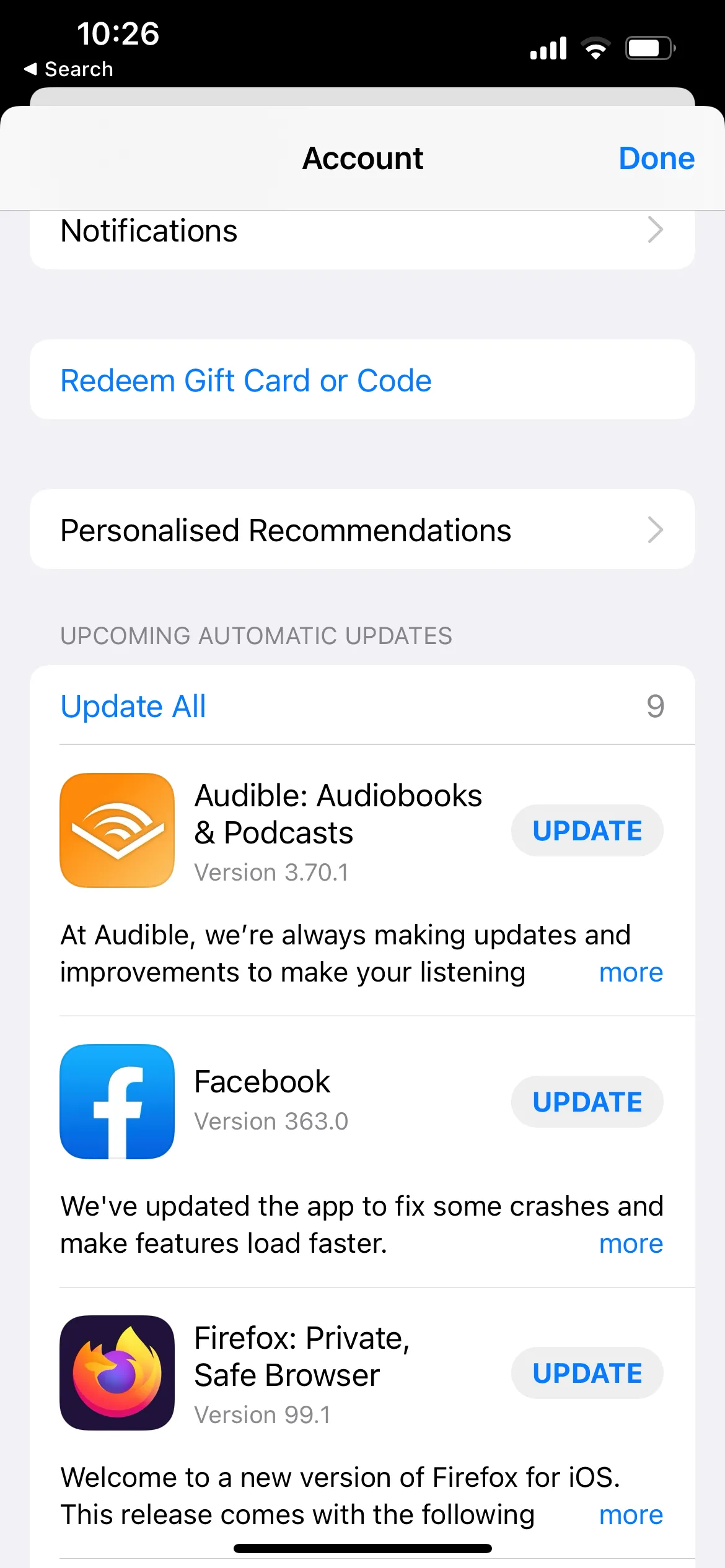 Restart your iPhone
If Snapchat won't open after a software update, restarting your device may help. This doesn't always work, but it's worth a try. To do this, hold down the Power button until the "Slide to Power Off" appears on the screen. Or press and hold the volume down and side buttons together. Once the device has been turned off, turn it back on again. You may need to wait at least a minute before trying to open Snapchat again.
Check if Snapchat is currently down.
Another reason Snapchat may not work for you is that it's currently down for everyone. Sometimes issues may arise with Snapchat servers or an unforeseen error or glitch. You can also check websites like DownDetector or do a "Is Snapchat Down"? Search in your search engine.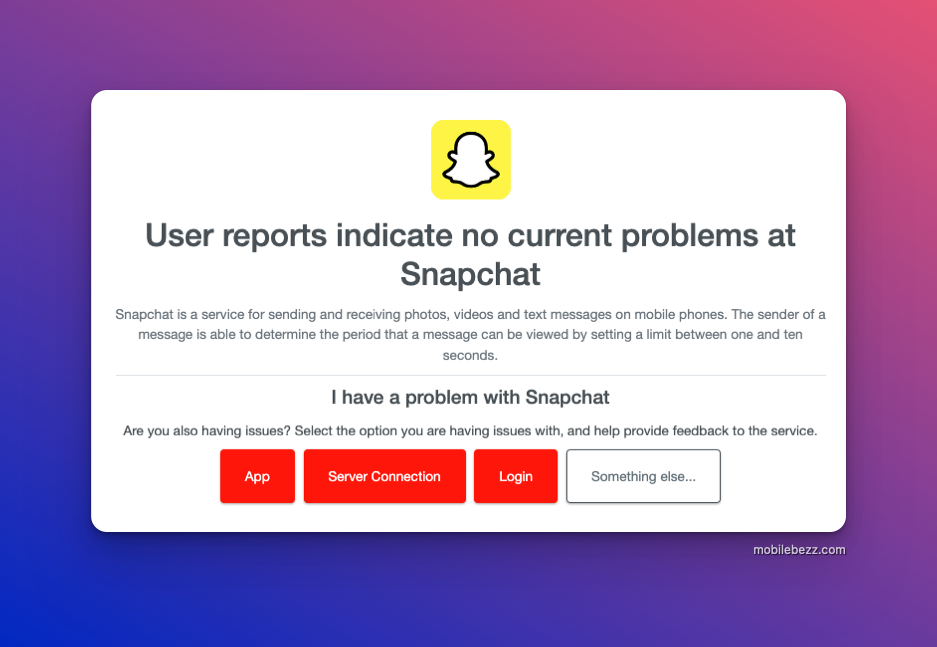 Force quit Snapchat.
It's not unheard of for apps to act strangely or malfunction. Snapchat is one example.
Swipe up and hold from the bottom of your screen to access your most recent apps, then swipe up on Snapchat to close the app.
Toggle Airplane mode on your iPhone
The quick and easy way to fix Snapchat connectivity issues is by toggling the Airplane mode. Navigate to
Settings
Toggle Airplane Mode.
Please turn it on. Wait for one minute and turn it off again. The other way is by accessing the control center.
Turn on Cellular Data for Snapchat
You may have disabled cellular data on your Snapchat and forgot to re-enable it. You must enable Cellular data if you are using your mobile data to connect to Snapchat.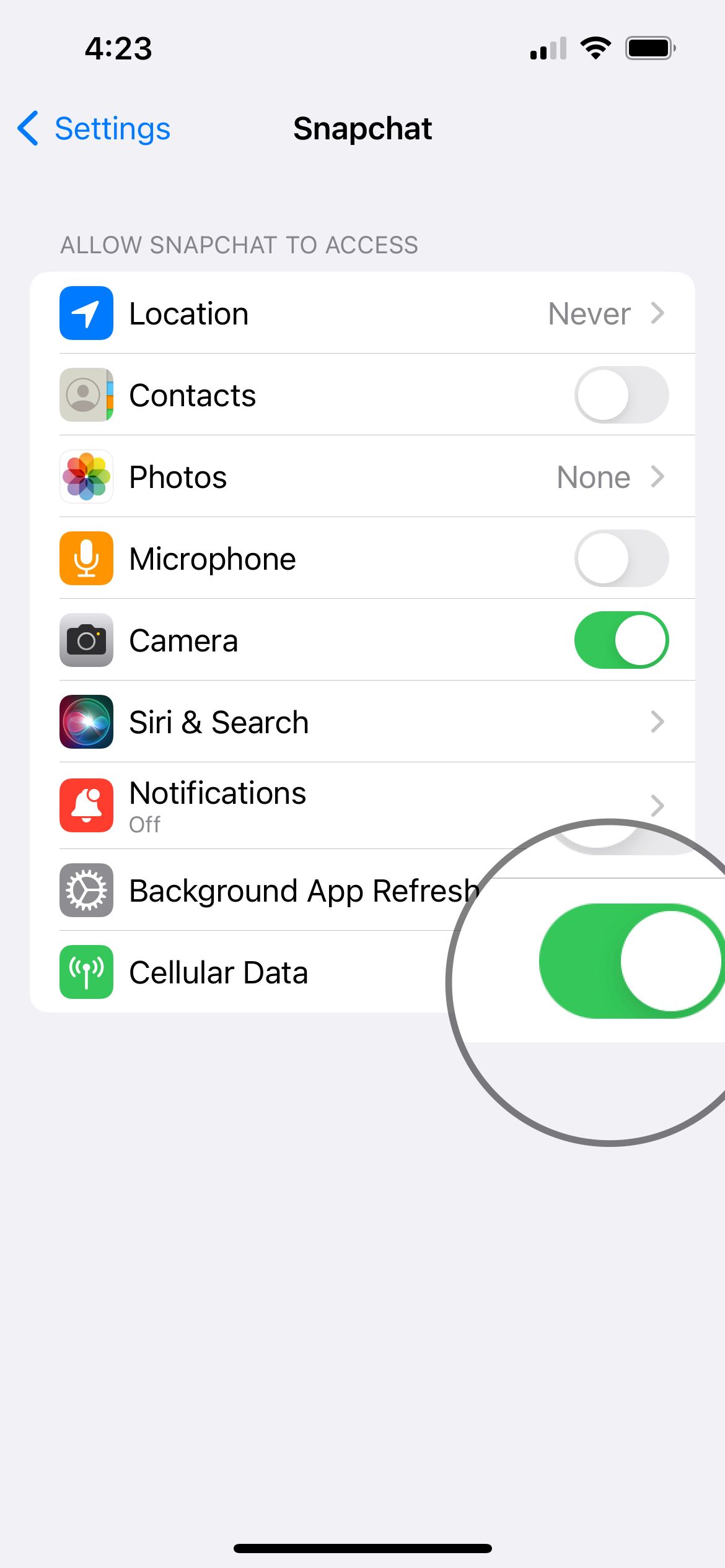 Navigate to Settings
Search for the Snapchat App
Toggle Cellular Data -ON
Clear cache on your Snapchat
Is your Snapchat still not working? Clearing the cache can fix the issue. Here is how to do it :
Navigate to Snapchat > Profile
Tap on the gear icon at the top right of the screen to access the settings
Scroll down and tap "Clear Cache."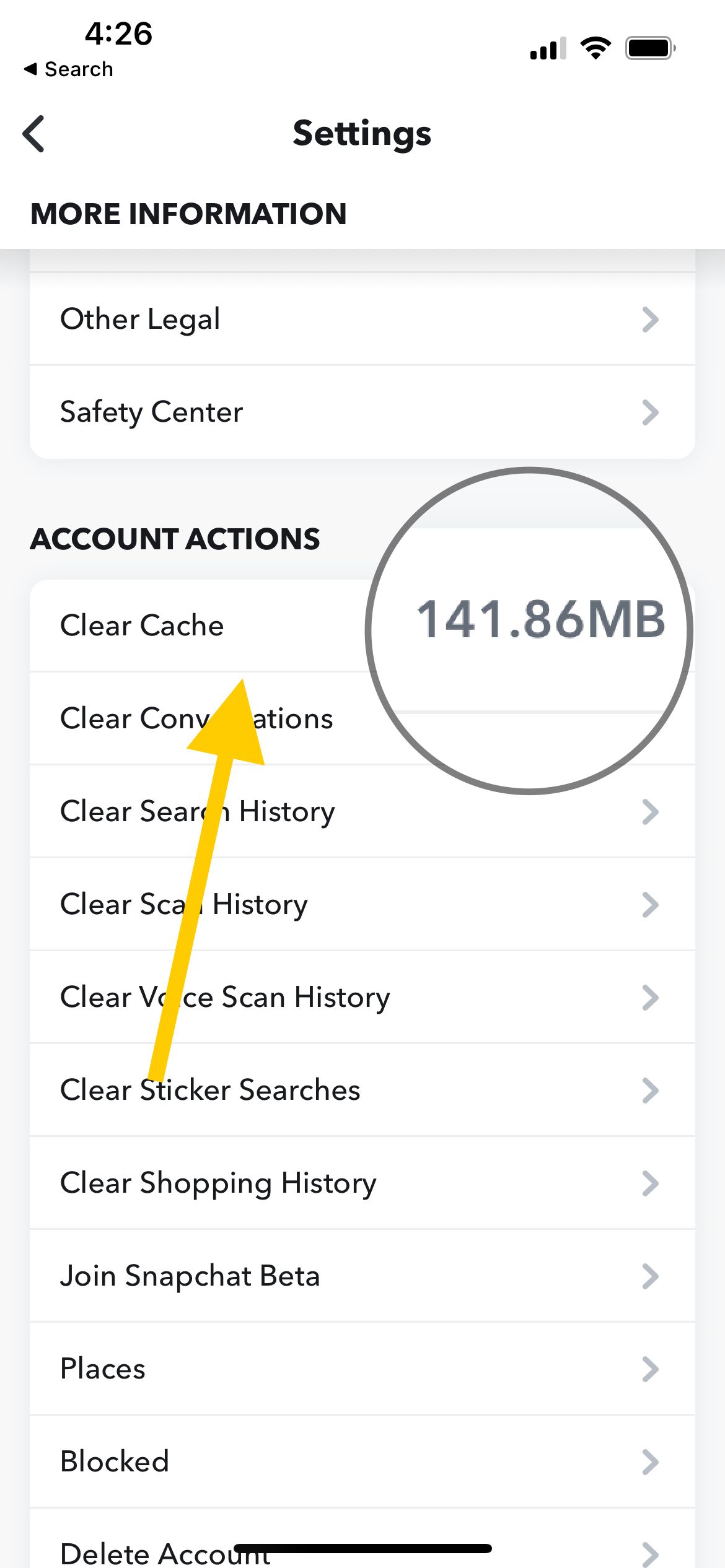 Snapchat May Be Blocked by Restrictions
If you don't have the above problems, or if you tried these fixes and they didn't work, the issue may lie in the restrictions on the device.
Navigate to Settings
Tap Screen Time
Then Tap on "Content & Privacy Restrictions"
Toggle

Content & Privacy Restrictions

off or ensure Snapchat is permitted in "Allow Apps."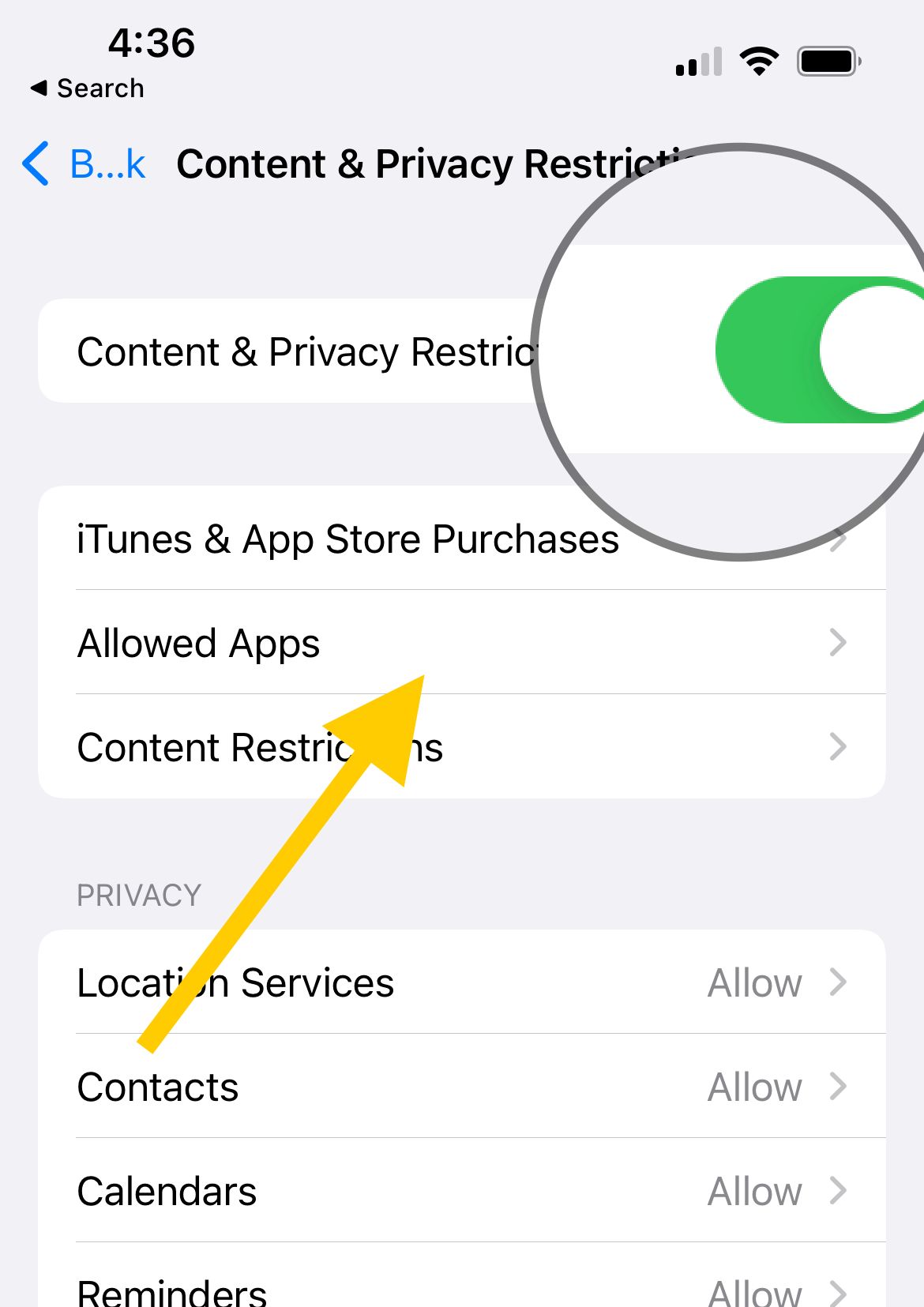 Force restart your iPhone.
If your Snapchat won't open, the first thing you should try is a force restart.
Force restart an iPhone with Face ID.
Press and quickly release the volume up button, press and quickly release the volume down button, then press and hold the side button.
When the Apple logo appears, release the button.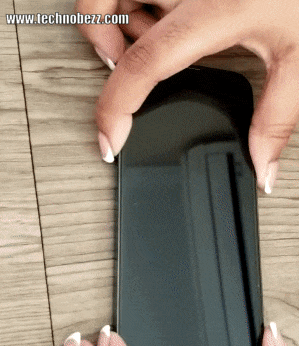 Force restart iPhone 8 or iPhone SE
Press and quickly release the volume up and down buttons, then press and hold the side button.
When the Apple logo appears, release the button.
Reinstall the Snapchat App
If you tried restarting your device and that didn't fix the issue, try reinstalling the app.
Here's how to delete the app:
On the Home screen, find the Snapchat app
Tap and hold the app's icon until it jiggles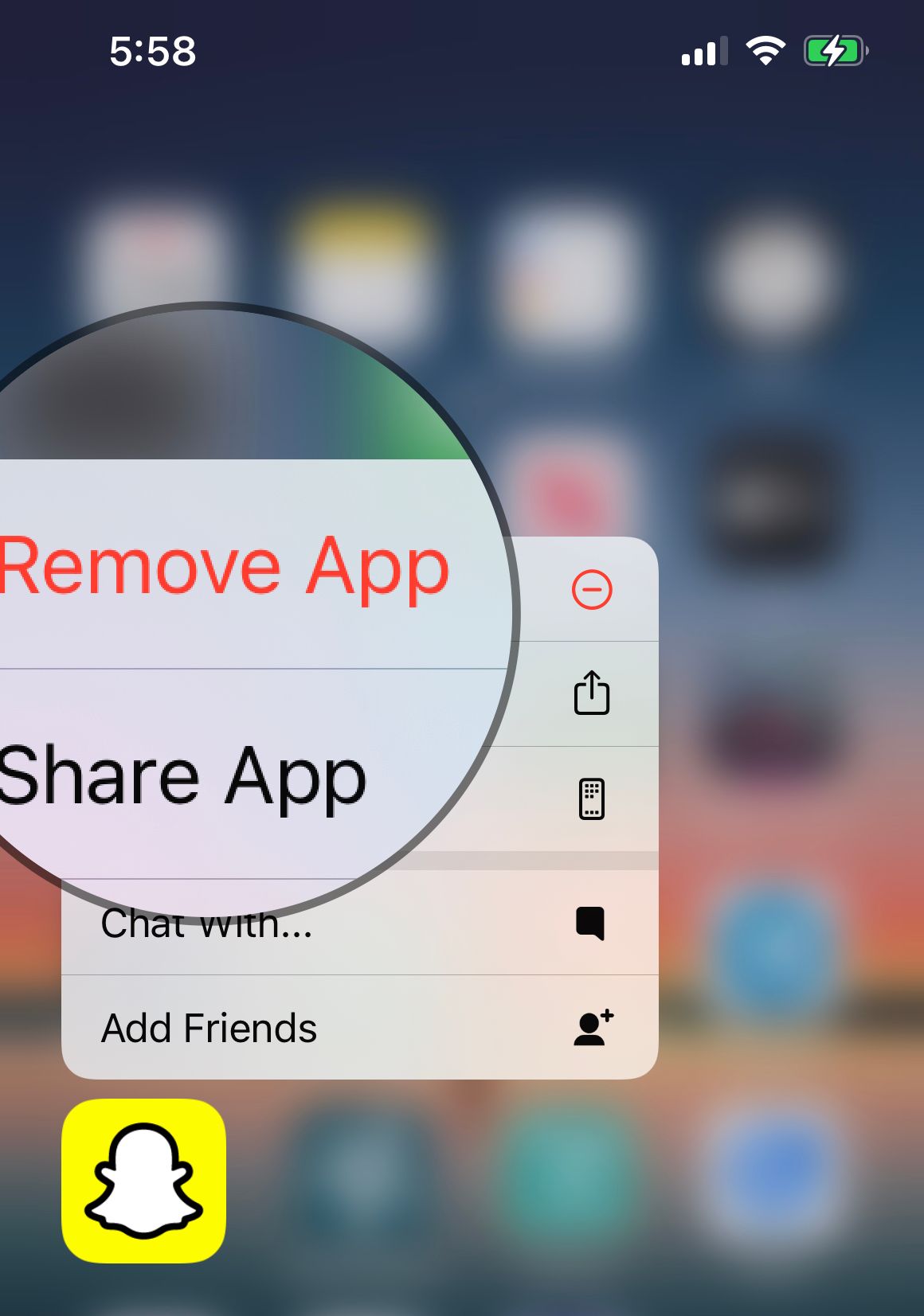 Then, go to the App Store, tap the Search icon, type in "Snapchat," and tap the Install button. Once the app has finished downloading, try to open Snapchat again.
Reset All settings
Resetting the network settings will restore network settings to factory defaults, so you must enter your WiFi password and pair them with other Bluetooth devices. Go to Settings > General > Transfer or Reset iPhone > Reset > Reset all settings. Enter your passcode.