Hadeel – There are many apps that allow you to track your phone if it ever got lost or stolen. Take for
Hadeel
There are many apps that allow you to track your phone if it ever got lost or stolen. Take for instance the "Find my iPhone" app in your Apple Store. It is guaranteed that you will be able to track down your iPhone or lock it or even delete its data so as you can avoid mishaps in future. The best thing about this app is that it does not have to be installed so as you can track your device. It is a cloud-based app that works with or without installation on your device. It is said that if you have another Apple device it will easy as pie to track your device. But if you don't, that is no big deal either for you only need your Apple ID login elements and a browser.
But the fear still lies in people's hearts. Why? Because, there is a possibility that anyone who currently has your Apple device may have disconnected your device from iCloud or turned off the Find My iPhone feature or maybe even erased your device completely. Here comes the good part! If you are currently using iOS7 or any later version then there is no need to worry for there exists a feature called Activation Lock that will thwart people from doing any of the aforementioned things with your Apple ID password.
Now that everyone's fears have been confirmed and there is nothing to worry about let us start with the tutorial.
Step #1: Login to Your iCloud and Use "Find My iPhone"
Use your browser to go to icloud.com/ and log in using your Apple ID details. After you sign in you will be able to see your iCloud dash along with many other different icons and buttons. There you will find a "Find My iPhone" selection. It could be the first one in your second row. By now you will be able to see an interface of this app alongside a map.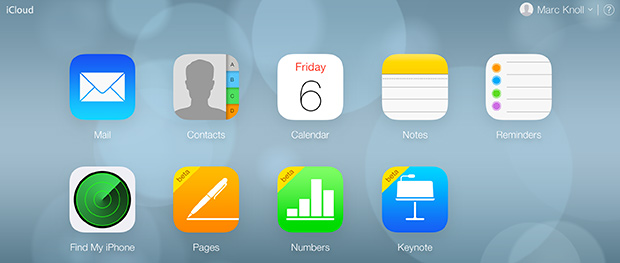 Step #2: Pick Your Device and Start With The Tracking
Find an 'All Devices' drop down menu on the very first bar. There you will find your lost/stolen device. After you click on it then the tracking will begin. Depending on a number of aspects the tracking may take a while. If the process is successful then you will be able to see the current location of your device. There you will find and option to make a signal to your device so as if it is anywhere in your home you might hear it. But, if it is not in your house then you have to activate 'Lost Mode'. That will help in erasing all your device's data. You can use this option as your last resort since the Find My iPhone method will not work.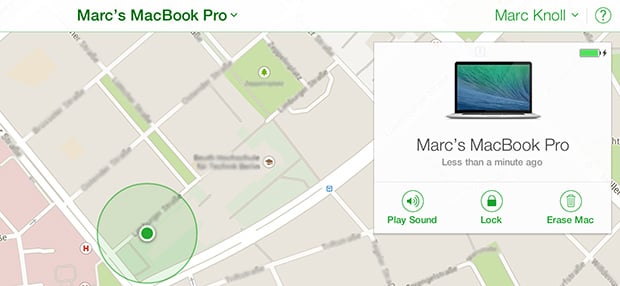 After you activate 'Lost Mode', it will lock your Apple device with a password and message of your taste and choice. That shall be included with a phone number as well so as whoever spots or finds your phone can message/call you back on the number you provided. A huge plus point the Lost Mode has is that even if your Apple device is switched off, it still will be able to show your message.
That is all what it takes for this method. Your only hope is that you wait until some kind fellow finds your phone and reaches out to you!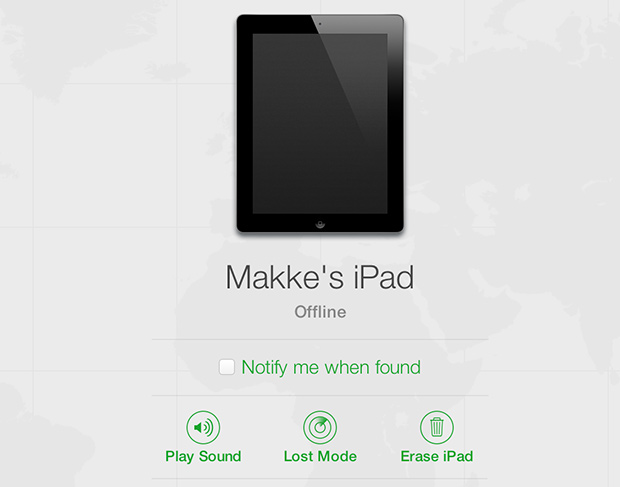 Alternative: Using Google Location History to Locate Your iPhone
Important: This technique works only if you have location history and location reporting facilitated on your iPad or iPhone.
By now you have to be conscious of the fact that Google and Apple make it a habit to collect data and information about your location. Some people consider this as an intrusion on their privacy and they disable this very service. But what they do not know is that this service comes very much of assistance when you lose your phone.
Read the below steps for tracking your Apple device via your Google location history:
First off go to maps.google.com/locationhistory.
Ensure that the date is correctly inputted. You will see the calendar on the left.
Scan the map for the most recent reported location. Also you can take a glance at the left side and see for yourself when was the last time the last location was recorded.
Now, you can go get your device. Sometimes your phone's location keeps changing, that usually means that there is someone currently using your phone and keeps switching locations. In that case you can try to call your phone or contact your phone's authorities.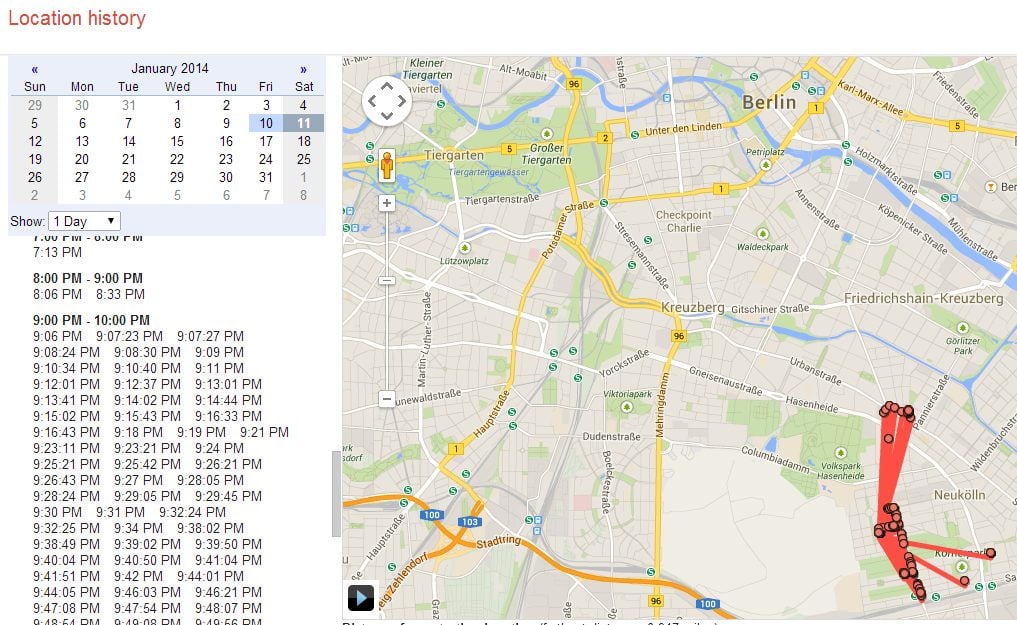 ---