Apple Watch Hermès Collections are special series of Apple Watch, in which the Apple Watch stainless steel is
Apple Watch Hermès Collections are special series of Apple Watch, in which the Apple Watch stainless steel is combined with finely crafted leather bands in distinctive styles from Hermès. The Apple Watch Hermès Edition was announced for the first time on Apple Special event, September 9. This is a new partnership between Apple and the famous brand, Hermès, French company specializing in leather, lifestyle accessories, perfumery, Luxury goods, and ready-to-wear.
"Apple and Hermès make very different products, but they reflect the deep appreciation of quality design," said Jonathan Ive, Apple's chief design officer. "Both companies are motivated by a sincere pursuit of excellence and the desire to create something that is not compromised. Apple Watch Hermès is a true testament to that belief."
There are 3 variants of Apple Hermès Collections:
Double Tour
Apple Watch 38mm stainless steel is combined with extra-long band of the iconic Double Tour wraps eleganty twice around the wrist. Available in four colors: Fauve, Etain, Capucine, and Bleu Jean, which is priced $1250.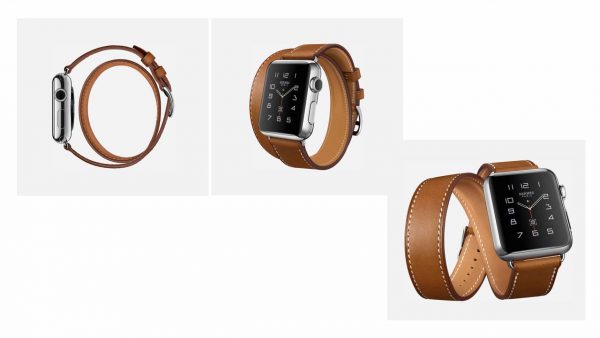 Single Tour
This is the classic Hermès design. The buckle recalls those on the straps of a horse's girth, a nod to the equestrian heritage of Hermès. Available in 38mm and 42mm stainless steel cases with Hermès leather bands in Fauve and Noir. The 38mm case is also available with a Capucine leather band, starting at $1100.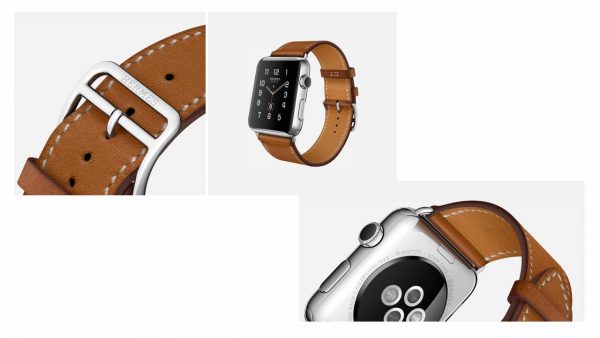 Cuff
Inspired by equestrian fixtures, the finely worked modern Cuff in Hermès' signature leather is adapted to allow the heart rate sensor to stay in contact with the wrist. Available in a 42mm stainless steel case with an Hermès leather band in Fauve. The price is $1500.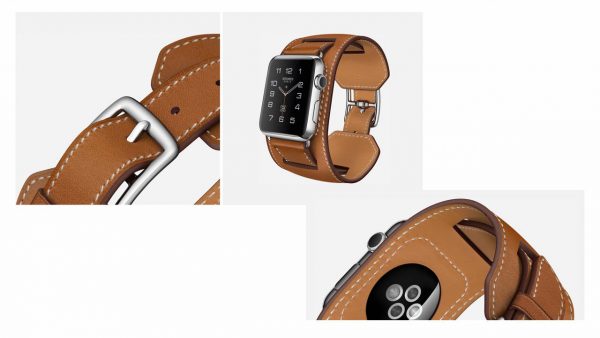 This is a premium collection of Apple Watch after the Apple Watch Edition made of gold. Besides you'll get the Hermès band, there's also Apple Watch face special with the words "Hermès Paris". The collections are available in Australia, Canada, China, France, Germany, Hong Kong, Italy, Japan, Korea, Russia, Singapore, Switzerland, the UK, and the US, since October 5, 2015.
Today, someone has received and shared the unboxing experience on YouTube. The video shows the unboxing of the Apple Watch with the Single Tour band. The Watch came in an orange  WATCH | HERMES bag and box, gives the premium impression. Take a look the unboxing Apple Watch video from Grate App.
Source: Youtube
See also: Is Microsoft Band 2 The New Competitor Of Apple Watch?
---