If you are looking for the best keyboard apps for iPhone 6 to give your Apple phone a refreshing change, then
If you are looking for the best keyboard apps for iPhone 6 to give your Apple phone a refreshing change, then go through this list which includes keyboard apps that are reliable, and have some very helpful features. Most of them are free and they make typing on your iPhone 6 a breeze. While the store has a number of third-party keyboard apps that you can use, we've put together a list of the top 9 keyboard apps that you will enjoy using on your iPhone 6.
See also: The Most Expensive iPhone Case Ever Made
Best keyboard apps for iPhone 6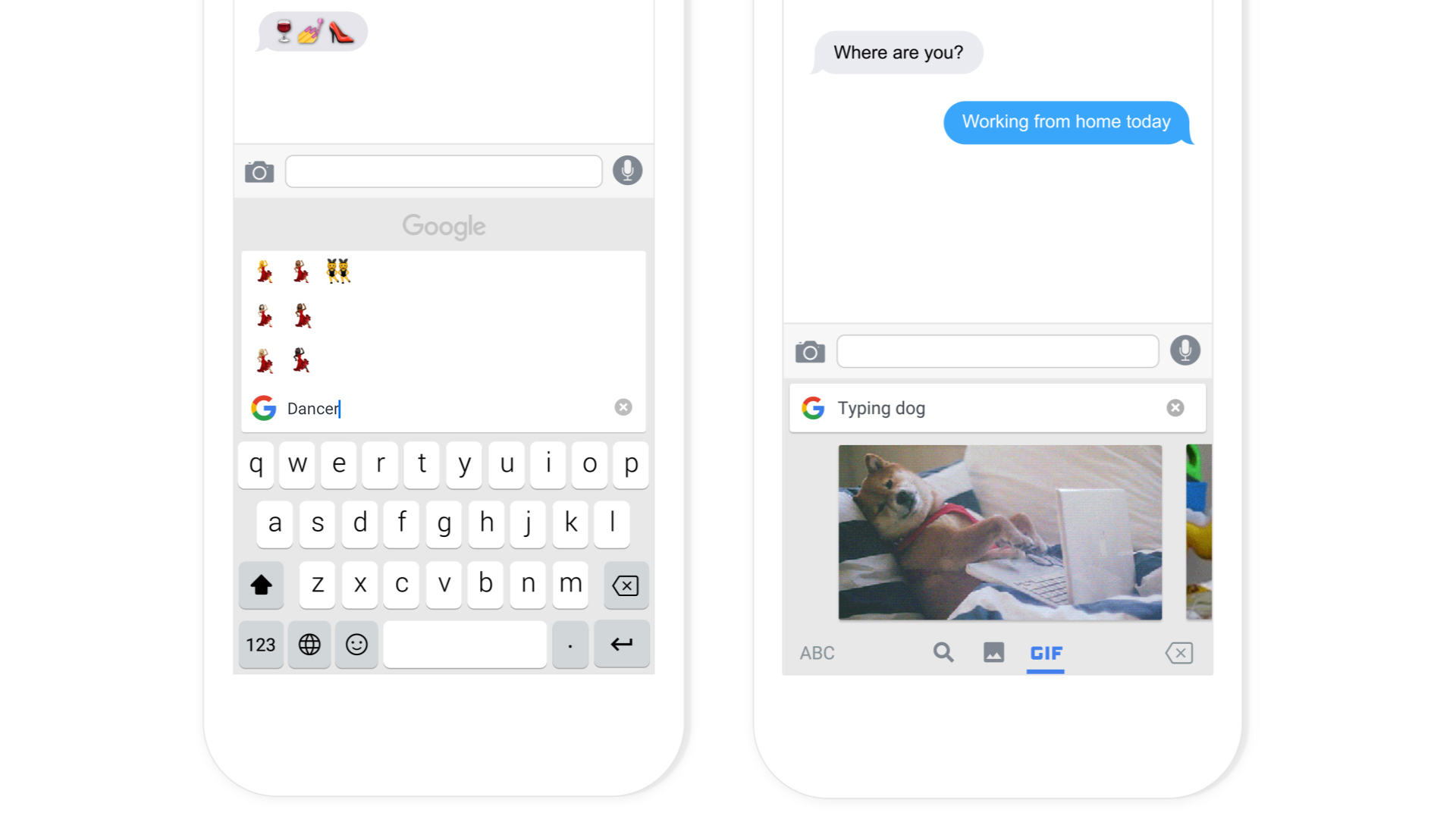 With the latest addition of the 3D touch features on its keyboard, Google's GBoard is a great keyboard app for your iPhone 6. Typing on this keyboard is smooth and for those who do a lot of typing, you will like the Glide typing feature which means that you can slide your finger through the keyboard without lifting your finger and type a word. Glide typing ensures a faster typing experience. In addition to GIFs and emojis which are common in most of the keyboard apps, GBoard has the added functionality of performing a Google search from within the keyboard. You can easily share these search results with whoever you are chatting. You can search for emojis or GIFs using this search function too and the results will show up in the form of cards. If you want to send it to the person you are talking to, then just tap on the card and it will be sent. GBoard is a free app and the ease of using this app makes it top the list of keyboard apps for iPhone 6.
With its catchy description that reads 'why type when you can swipe', this keyboard is one of the apps that came with the feature that allows you to type a word by gliding your finger across the keyboard and lifting it only when the word ends. It has a robust word-prediction algorithm which gets better with use. It learns your keyboard habits to make user experience better and smoother. It is one of those iPhone keyboard apps that is simple, fast and has adequate features which includes changing the visual appearance of the keyboard with the help of themes. This app is available for $0.99 in the App Store.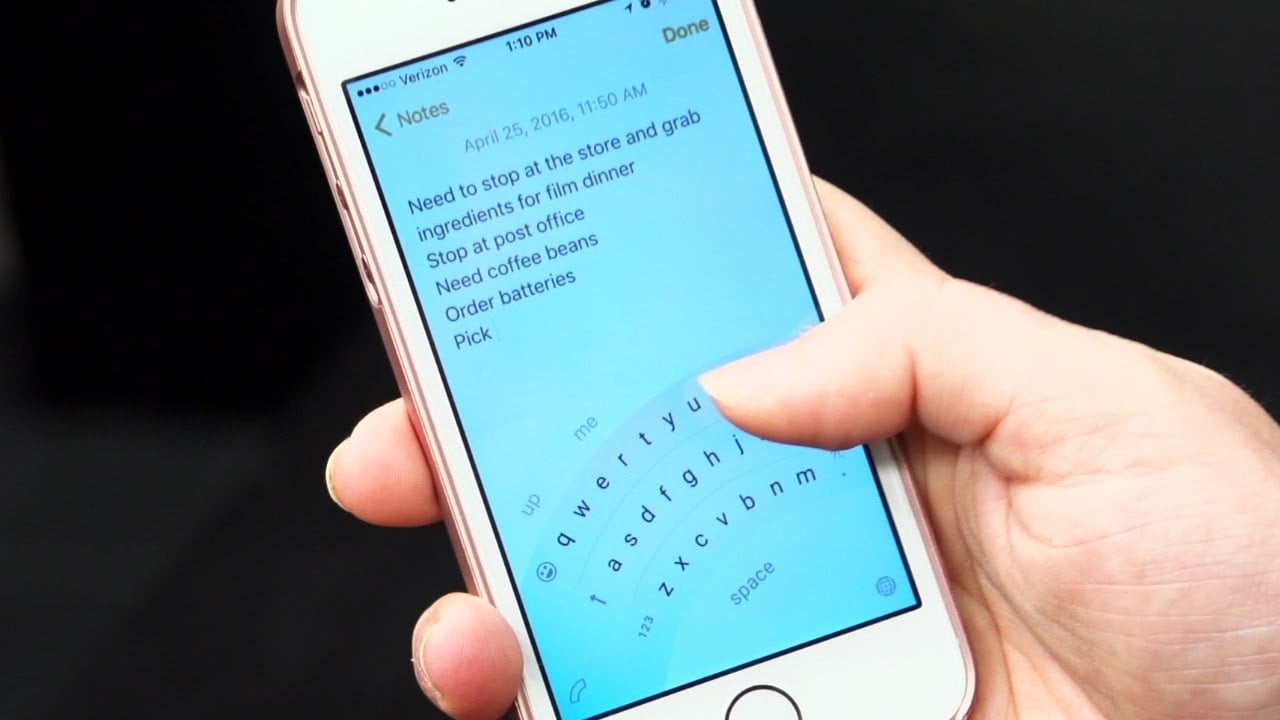 What we really like about Microsoft's Word Flow is the one-handed typing mode which makes it so much easier for the user to type on the phone with one hand. It offers customization so that you can change the look of the keyboard and it also features the very popular swipe features to make typing a seamless experience. It is a reliable keyboard app and it gives you the option to search for GIFs, contacts and lots more from within the keyboard and share it instantly. Like the GBoard, you simply need to tap on the result that you would like to share with the person you are talking to. This is a free keyboard app.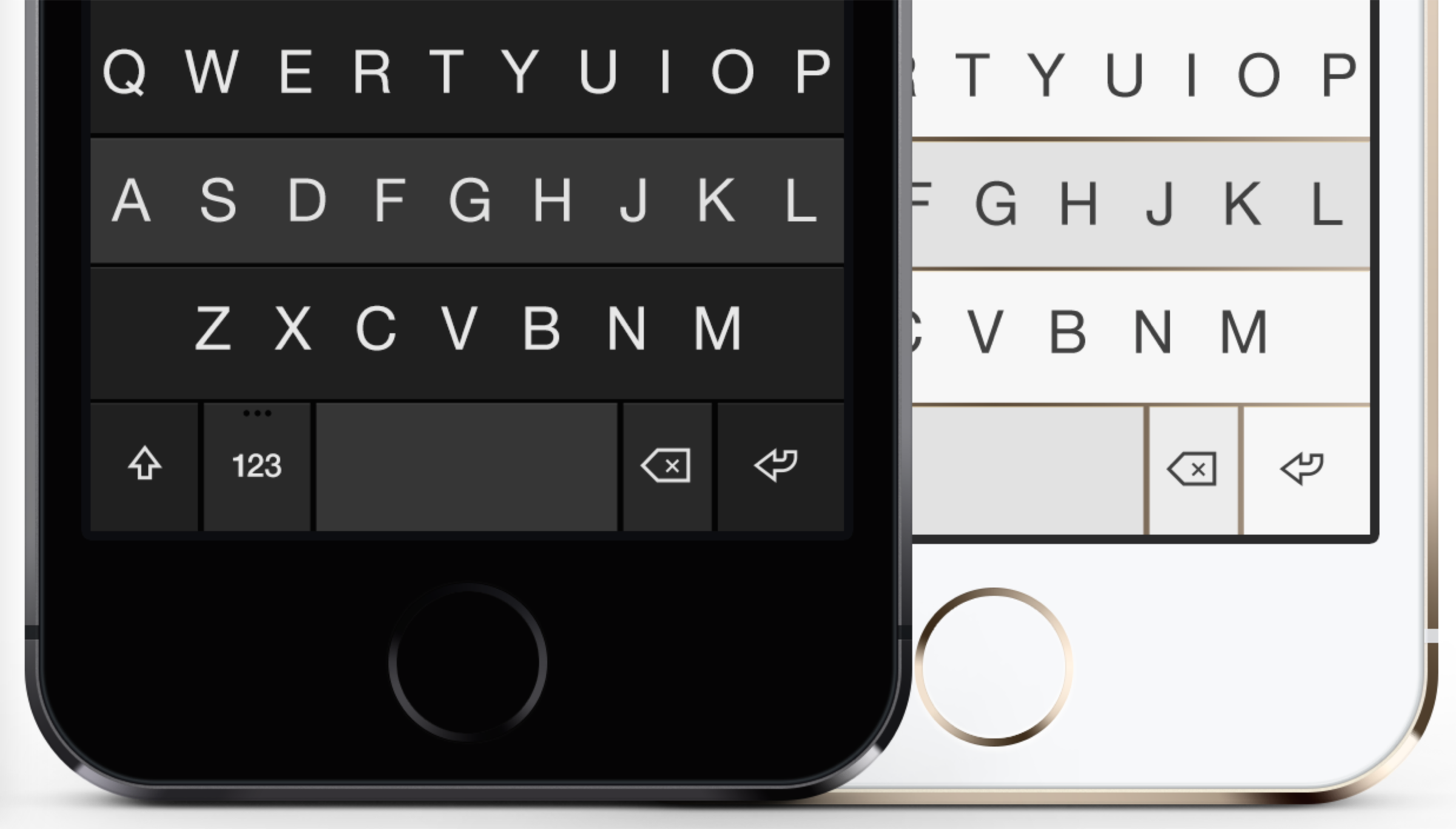 If you are in search for something funky for your iPhone 6, then you will like the keyboard app by Flesky. It has colourful themes, a lot of customization options, and has GIFs, stickers, emojis and lots more added to its bag of features. It is a user-friendly keyboard which aims at providing good user experience and the only thing it lacks is the ability to incorporate search results like Google and Microsoft. Flesky is more about providing lots of customization and making your keyboard look cool and making typing fun for the users. It is a free app and includes in-app purchases for extensions.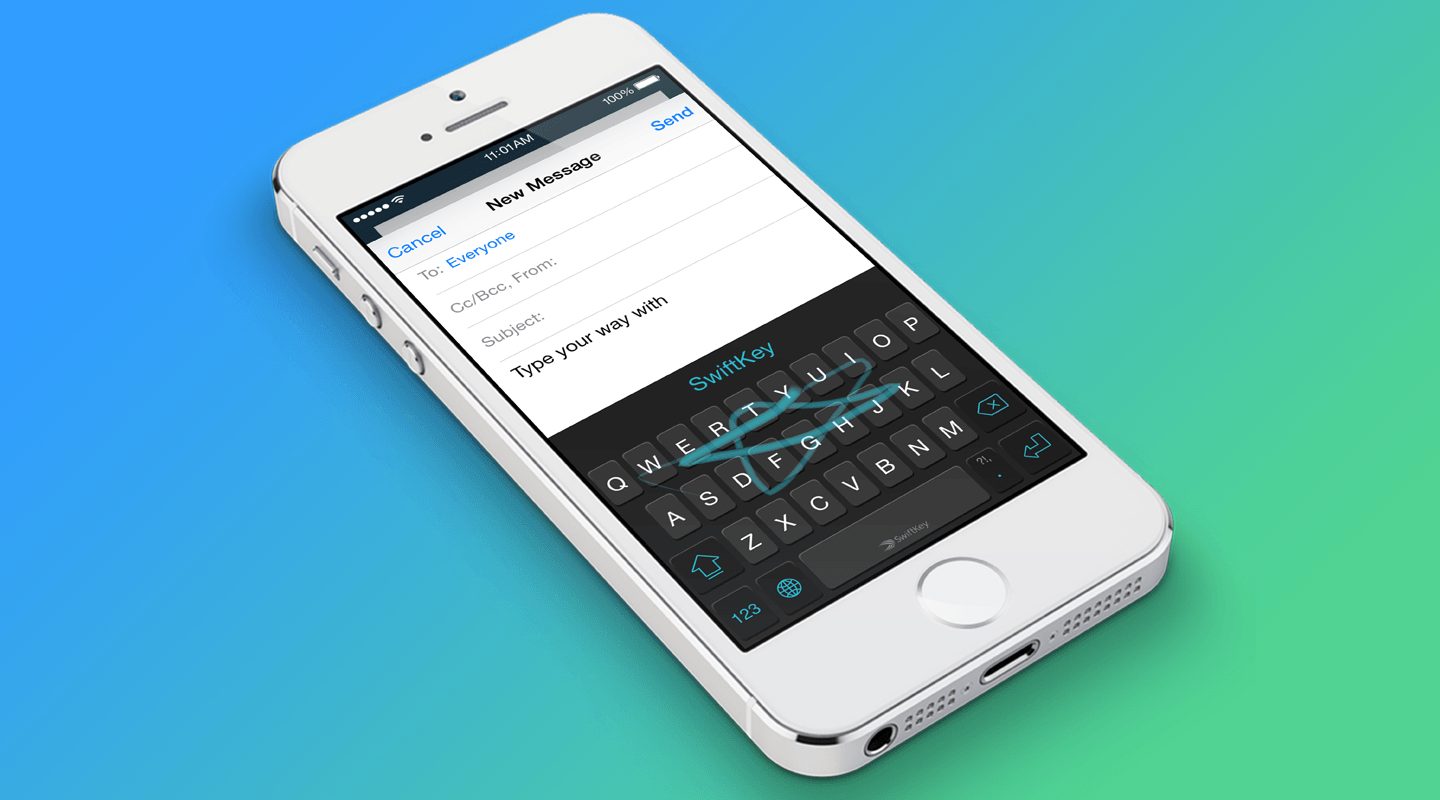 This keyboard app has been around for quite some time now. And one of the reasons why it is still a competent app is because of the addition of features that ensure that it provides great user experience. It supports over 20 languages and you can personalize the app according to your colour preferences with the help of the themes available for it. Like Swype, it is considered to be one of the earliest keyboard apps with the swipe feature for quick typing. It is very accurate and can be installed for free. Since it has been in the game for a long period of time, SwiftKey definitely knows how to provide you with the best experience.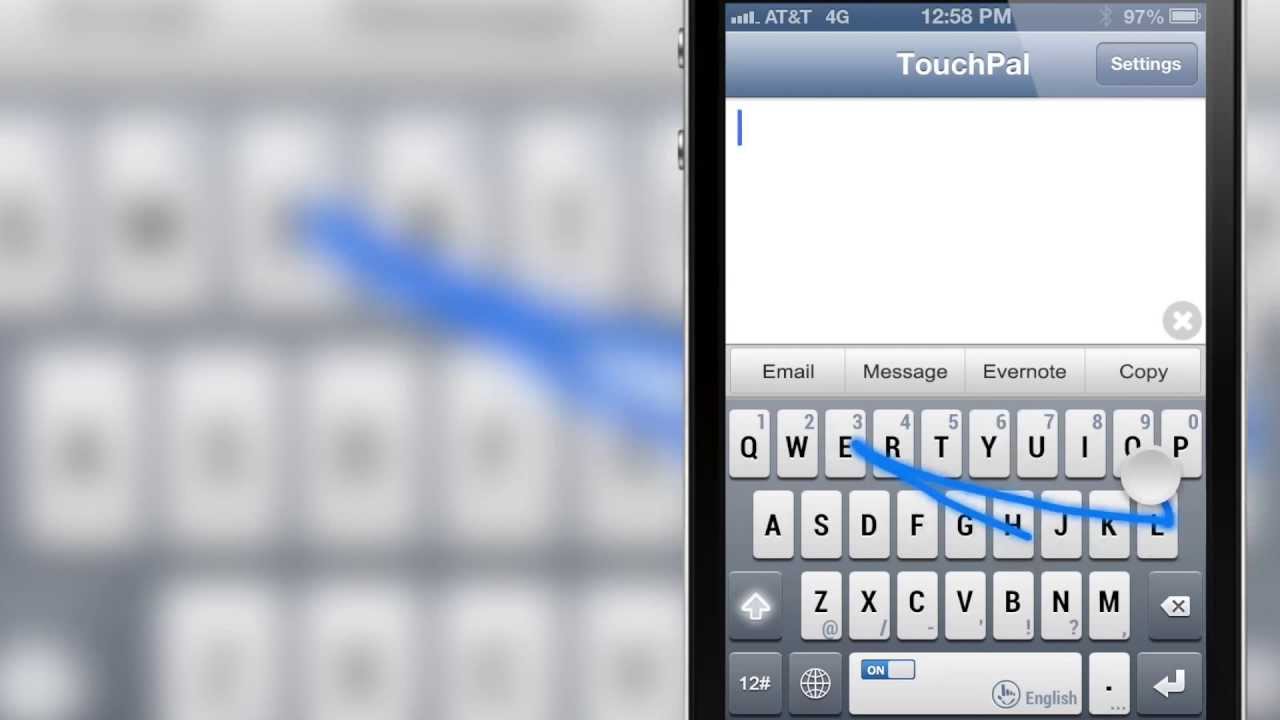 If you are looking for quirky themes, ease-of-use, precision and lots of features then TouchPal can provide you with all of these and more. There are over 800 emojis included in this keyboard app and it also has the swipe feature which is known as TouchPal Curve. There is the text art option and emoji arts feature that makes texting so much more fun on this keyboard. Customization is easy and it also includes different click sounds for the keyboard. It is easy to use and it is available for free on the App Store.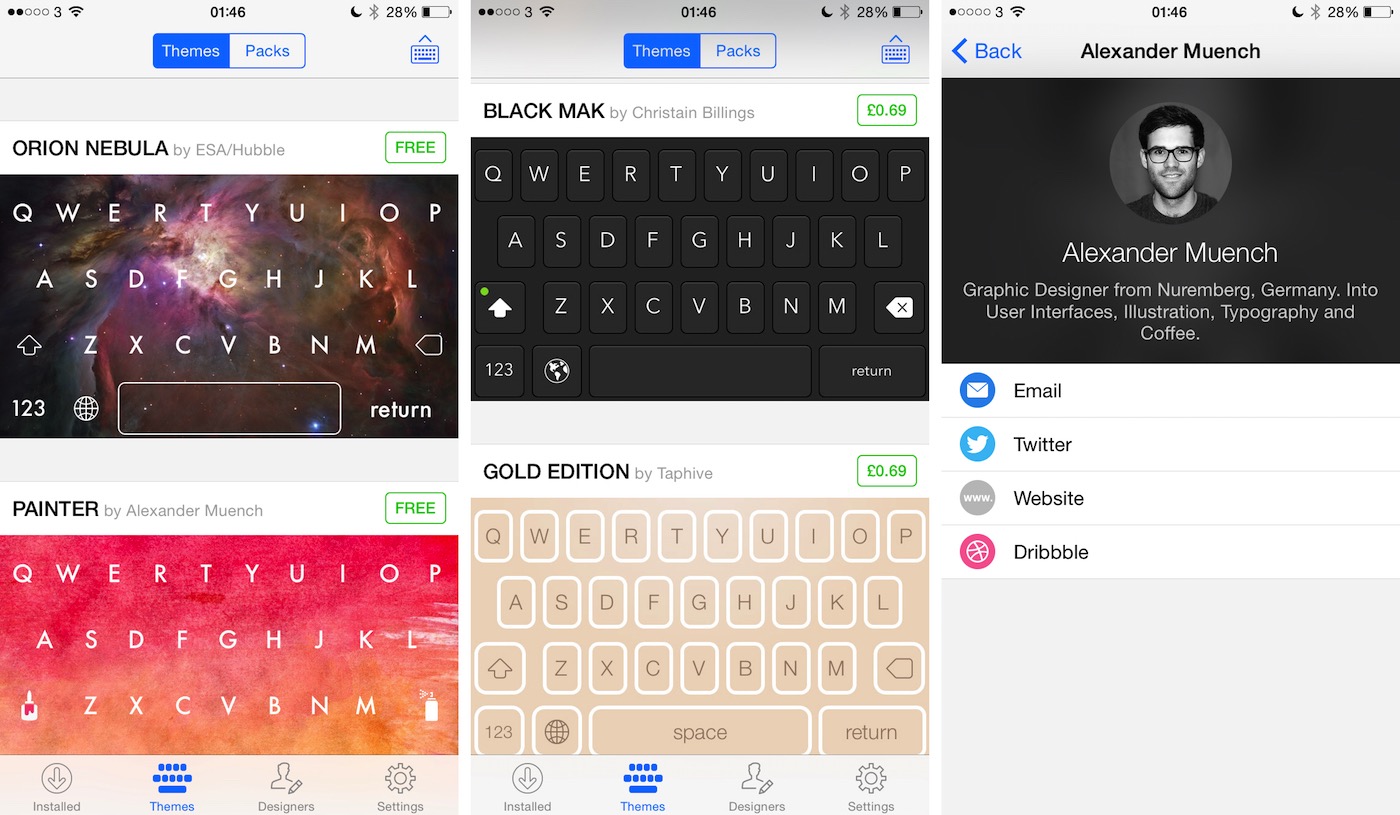 As the name suggests, this keyboard is all about fancy themes and great aesthetics. But that does not mean that it makes any compromises on the efficiency of the keyboard. The keyboard has predictive text feature, auto-correct and auto-capitalize which is similar to most of the other keyboards available on the store. With support for multiple languages, and an emoji bar for your favourite emojis, Themeboard is a free app and has some very creative themes. While most of the themes are free in this app, there are a few that may cost $1 to $2. Created by innovative designers in the app industry, Themeboard is a great keyboard for theme lovers.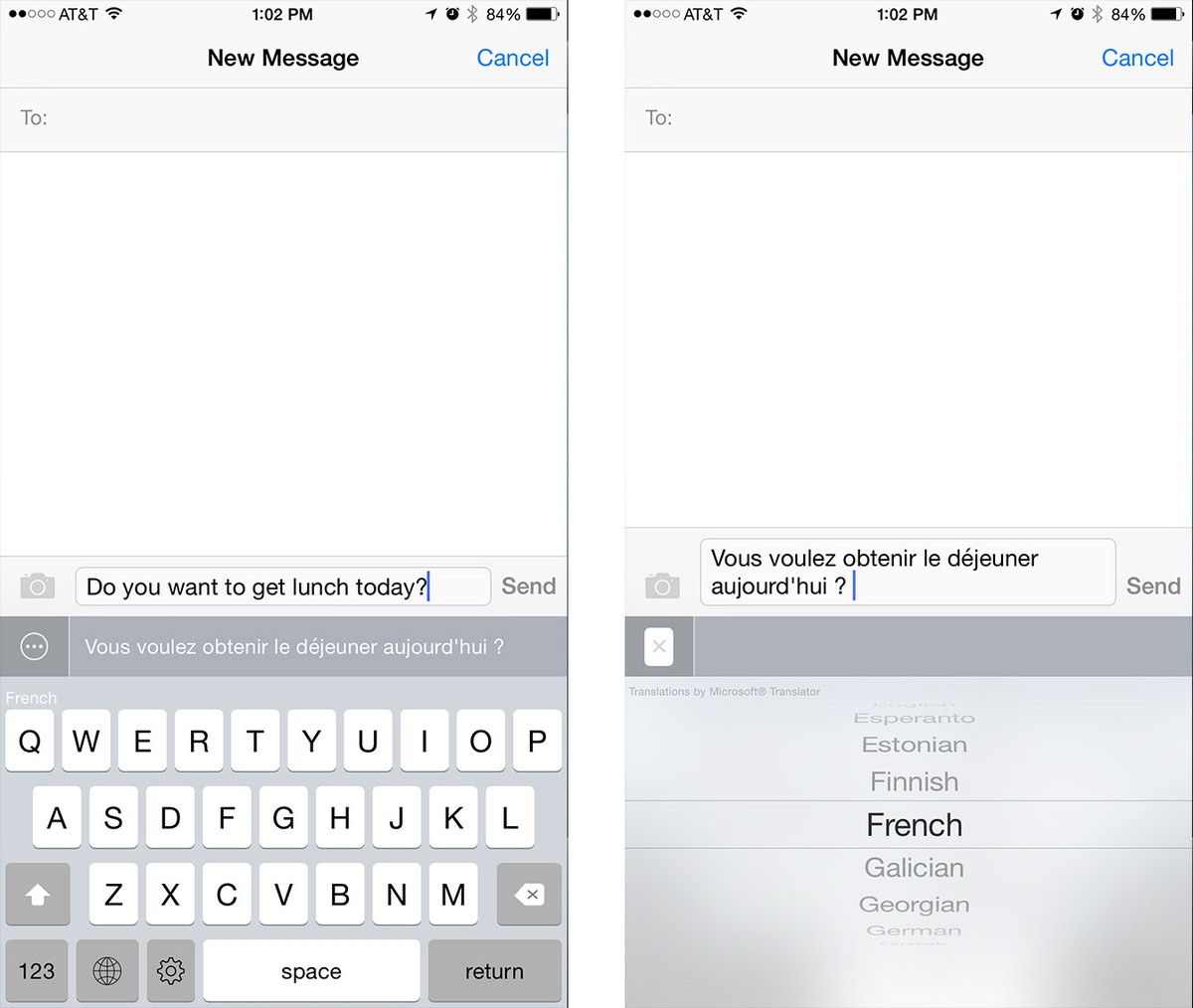 Go keyboard is gradually evolving into one of the best keyboards with its advance features. It has recently added 3D Touch to its list of features and with a new logo, Go is moving ahead in the keyboard app section by leaps and bounds. It has some very rich themes that you can use to customize your keyboard and it also supports multiple languages. And when we say multiple languages, we mean languages that are rarely supported on other keyboards. The creative and funny stickers make texting fun, and the customizable themes on this keyboard app give it an impressive look. It features swipe typing like most of the top keyboard apps. The free version has most of the features you need, but if you want the pro version then it will cost you $3.99.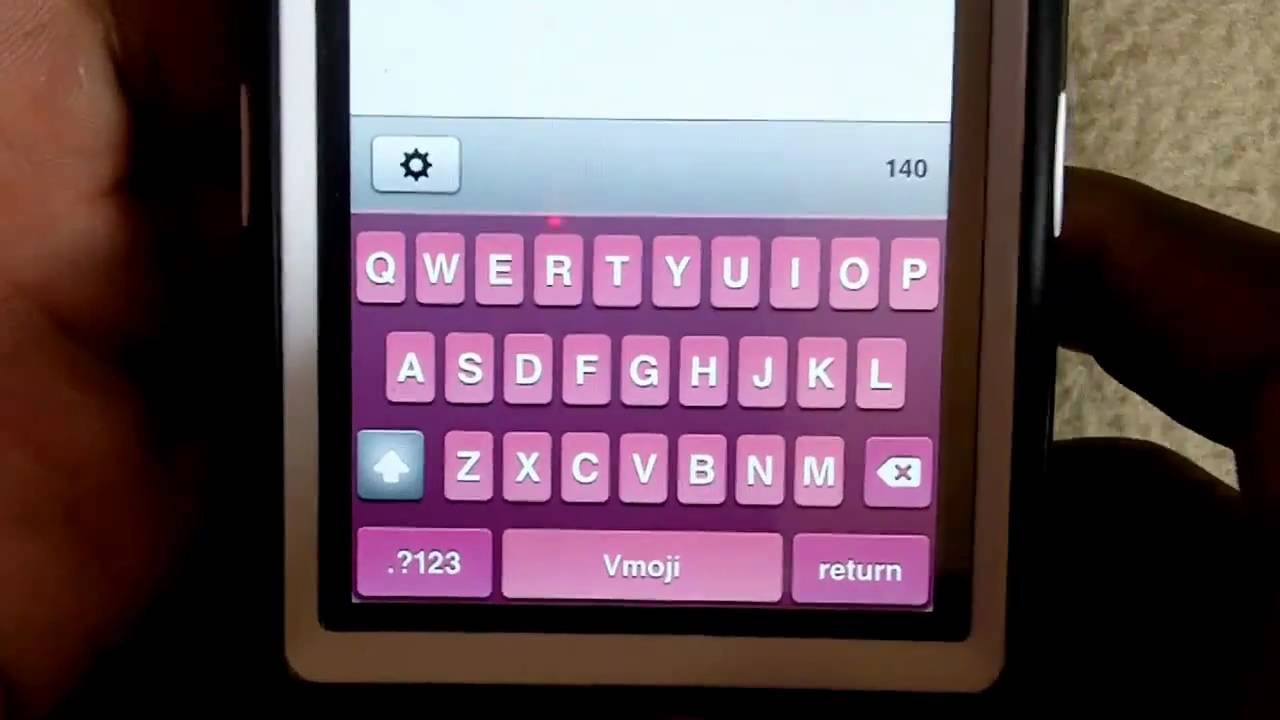 All of you who have been looking for a keyboard app that provides deep customization levels will find the color keyboard maker to be a hit. It gives you the opportunity to customize just about everything on the keyboard from solid colours to gradients and if you feel like adding your own photo to the keyboard background then this app will do it for you. It is a paid app and it is available for $2 on the App Store.
These keyboard apps for iPhone 6 are the best you can get. They come with loads of features and many levels of customization. Depending on your requirements, we are sure that you will find at least one app that suits your needs.
---