There are many games you can play on your Mac, but if you are looking for some free ones, you came to the right
There are many games you can play on your Mac, but if you are looking for some free ones, you came to the right place. Here, we are going to talk about some of the best free Mac games. We have selected a few titles that will keep you entertained, no doubt about it. The best part is the fact you won't have to pay a dime in order to enjoy these games. Go through the list, pick the games that sound like they are your cup of tea, download them and enjoy.
See also: Best Mac Games
Best free Mac games
Fortnite

Fortnite Battle Royal is a game that you can play alone, you can play it in a duo, but you can also play it in a squad. You and other players will be dropped to a map. You'll be weaponless, and once you land on the ground you will need to find the weapons and all kinds of items that will help you fight others and stay alive. After some period of time, the area available for playing becomes smaller, the players will encounter and fight. The player who stays there the last is the winner of the game. As mentioned, you can play it in a duo and in a squad as well and if that's the case, that duo or the whole squad is the winner.
Hearthstone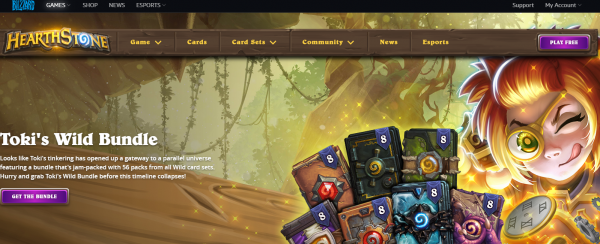 Here is another great game you can play for free. If you love strategy card games, this one is definitely for you. The game comes with 9 hero classes and all of them are free. You can play solo against computer opponents, and if you want, you can improve your game skills in Casual play. Collecting cards and building decks was never this fun.
Counter-Strike: Global Offensive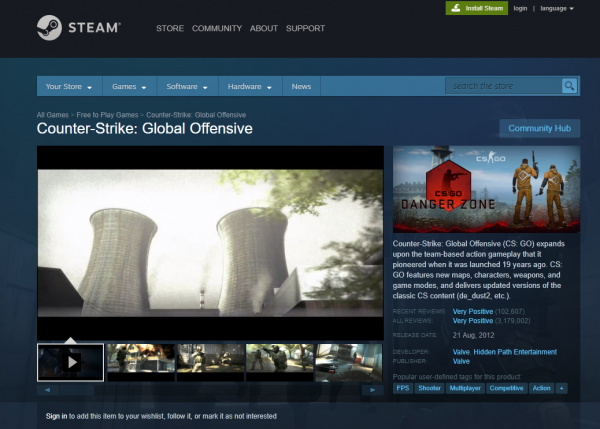 This is one of the most played games out there, and even though it was launched almost 20 years ago, it is still one of the favorites for so many gamers. Counter-Strike: Global Offensive offers the updated version of the Counter-Strike content. It includes new characters, new maps, weapons, even the mods. Same as all the other games on this list, this one is also completely free.
Get Counter-Strike: Global Offensive
League of Legends

If you are looking for a fast and high competitive game, League of Legends is for you. You can play solo or with your friends. You need to work with your team in order to beat the opponent and destroy their nexus before the enemy destroys yours. The nexus is located in the middle of the enemy's base. There are many champions out there, and you need to pick one of them. Each has a set of unique skills. During the game, the champions are getting stronger.
Heroes of the Storm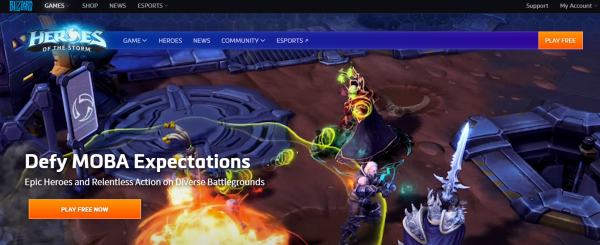 Another super exciting game for all those who love Blizzard games. The game comes with epic heroes that all have forceful personalities and various abilities. Heroes of the storm features dynamic battlegrounds you get to explore. There are several game modes. You can play on your own, or against the computer. If you are more of a team player, you can play with your friends. Ranked play modes allow you to fight the enemies, defeat them, and as a result, you'll climb the ranks.
Lord of the Rings Online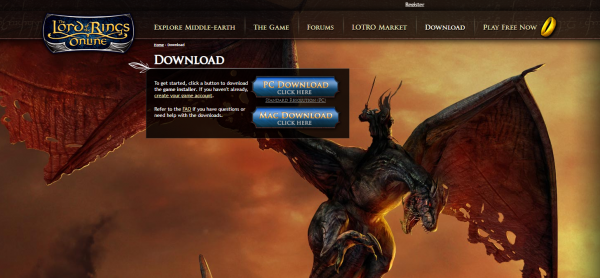 If you are a Lord of the rings fan and someone who likes adventure games, then this game is for you. The game includes various quests that bring adventure along with the action. Your favorite characters are there, including Bilbo Baggins, Gandalf, and Strider. When it comes to your home, you can decorate and furnish it on your own so your creativity won't be left aside. There are many item crafting vocations, and as you level up, you will be able to craft more powerful tools and weapons, even the jewellery. There is a lot more to be said about this game, but we suggest you try it out and discover all the fantastic things on your own.
---