The role of the Apple pencil is that it converts an iPad from the touchscreen mode to a PC with a pointing device. You can easily take the whole iPad experience to a new level with Apple Pencil. It makes everything a lot easier and simpler and it gives you the opportunity to do so much more on your favorite device. You can take notes, draw and create artwork, and even color and relax with some of the best apps for Apple pencil.
See also: Best food delivery apps for iPhone
Best apps for Apple pencil
Apple Notes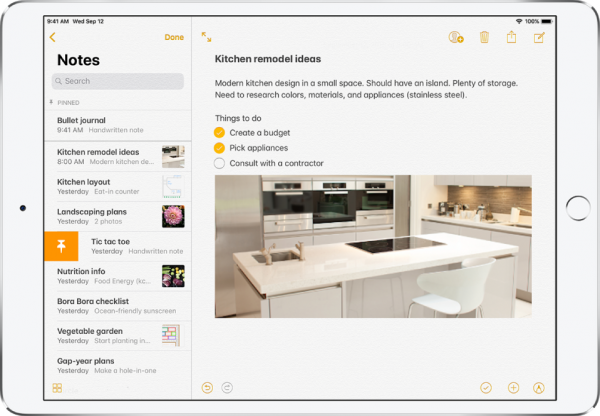 Apple Notes is one of the best note-taking apps out there. It works smoothly, and it is very easy to use. It allows you to create a note with a single tap. You can add checklists to your notes as well as the photos, and you can also add various attachments, such as links, maps, or documents. You can store all of your notes on the cloud using iCloud. With this app, you can create notes on the go without any effort.
The app is free to use.
Pigment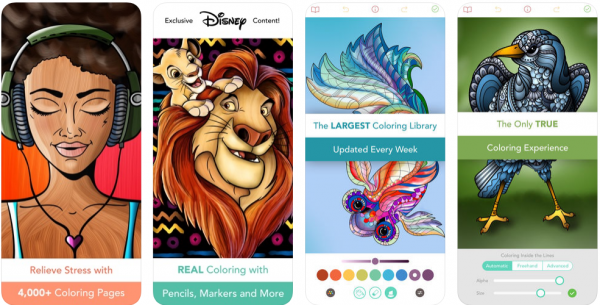 If you are into coloring, you will certainly fall in love with Pigment. As you probably already know, it has been proven that coloring reduces anxiety and stress, and it is a wonderful way to relax and live in the moment. That is exactly what this app offers – relaxation and enjoyment. It comes with different pencils and brushes, and many fantastic features including an amazing artwork collection, tap-to fill option, unlimited number of colors, and more. The app is free.
Linea Sketch

This is another app that should definitely be mentioned here. It includes a variety of tools and features that altogether offer an amazing sketching experience. You can use pre-defined colors, or you can go for an option to customize the colors with just a tap. It provides elegant layers that you can adjust according to your needs. When you need to wipe the screen, you can do it with your finger. Awesome, right? We have listed only a few of many available features and tools, so make sure to explore more by trying out the app.
You can get this app for $5.
Notability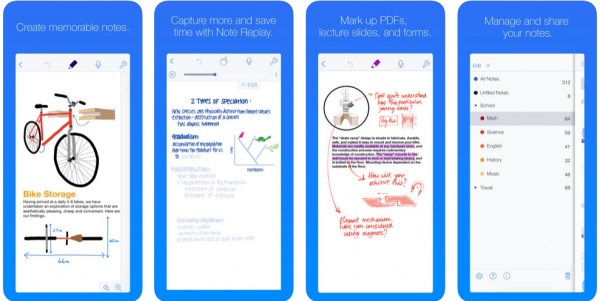 If you have been looking for a note-taking app that will offer precise writing with your Apple pencil, this is it. Notability is a great app that will allow you to go paper-free and take notes with ease, in your school, your college, at home, or at work. There is beautiful ink for writing and creating sketches. You can lock your files using Touch ID and Face ID. It allows you to import and export files but there is more. You can record and playback audio as well.
The app is available for $10 on the Apple Store.
Procreate

Procreate app comes with some fantastic features. It includes QuickShape option that allows you to get just a perfect shape in a blink of an eye. You can crop and resizes your sketches with ease. ColorDrop feature allows you to fill your work with colors without any effort. There are all kinds of brushes, full-featured layering system, drawing guides, and more. The app comes with the auto-save option.
You can get this app for $10.
While there are many great Apple pencil apps, we have mentioned a few you'll love. There are apps for taking notes, the apps designed for coloring and relaxation, and the ones made for those who like to create some beautiful artwork. Basically, something for everyone.