Tech Culture From Apple's event that was held a few hours ago, we brought you a souvenir: the article
From Apple's event that was held a few hours ago, we brought you a souvenir: the article about "The New MacBook 2015 Specifications and Buyer Guide"
Read also New Macbook Air 12 inch Specification Rumor on Spring Forward Event
On Apple's event, Monday, 9th March Spring event, we're surprised by the revival of a brand which has died 4 years: "MacBook". Previously, Apple divided Mac portable series into MacBook, MacBook Pro and MacBook Air, but then in 2010 Apple no longer continued the MacBook brand and the remaining are 2 line up: MacBook Air and MacBook Pro. It was surprising when Apple introduces their new innovation of the MacBook on their latest event. Seems that a new MacBook innovation is an advanced innovation from MacBook Air rather than an advanced innovation from the previous MacBook. And These are the highlight of The New MacBook 2015 Specifications and Buyer Guide that you might need before you decide to buy it.
Read also–Apple Watch Features Rumor on Spring Forward Event
Let Make it simple from a Buyer View Point:
Look and Feels
The New MacBook comes with 3 colors represent the icon of iPhone: Gold, Space Gray and Silver. This is an Apple ice breaker about MacBook color. Its beauty is not only the color, but also the feel all aluminium material which is deeply felt. We can say like this: if you can see the only plastic material on it is its keyboard, while the hinge display that made of plastic which was used for antenna of Mac portable is now changed into aluminium material. That makes the new MacBook the only MacBook that adopted aluminium hinge and give it a very premium and robust impression. If you love a soft contrast of the colors, this MacBook can become your companion and maybe you can say that Gold, Space Gray and Silver that is chosen by Apple can match with any daily area and you can choose the proper color for you.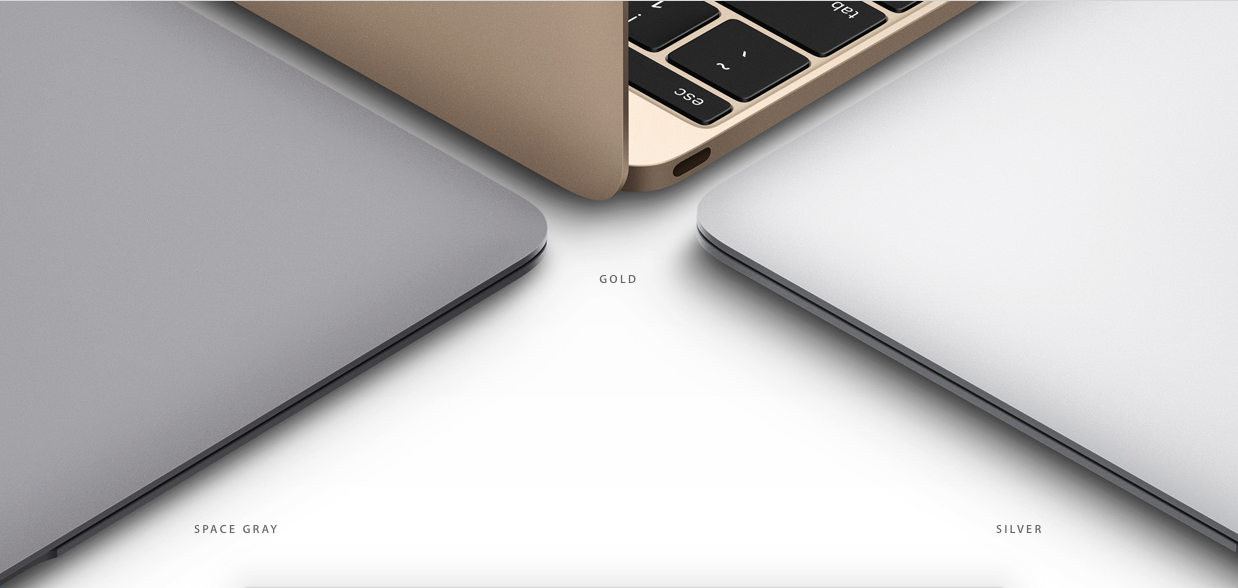 The rest is the thing that always becomes a pride of words "thinner and lighter". Yes, that words are magical ones for a new Apple device and it's one of the New MacBook 2015 Specifications.

The New MacBook 2015 Specifications and Buyer Guide:
The New Innovation
If we talk about "innovation", that word can refer to the thing that has never been used on any device before and gives an advance, sophisticated yet effective way. There are some of those innovations:
Keyboard on the new MacBook is using butterfly mechanism technology. Shortly we can say that typing on this new keyboard is more accurate than the previous mechanism technology. The keyboard is 17% bigger and 40% thinner so that the thinnest profile can be reached.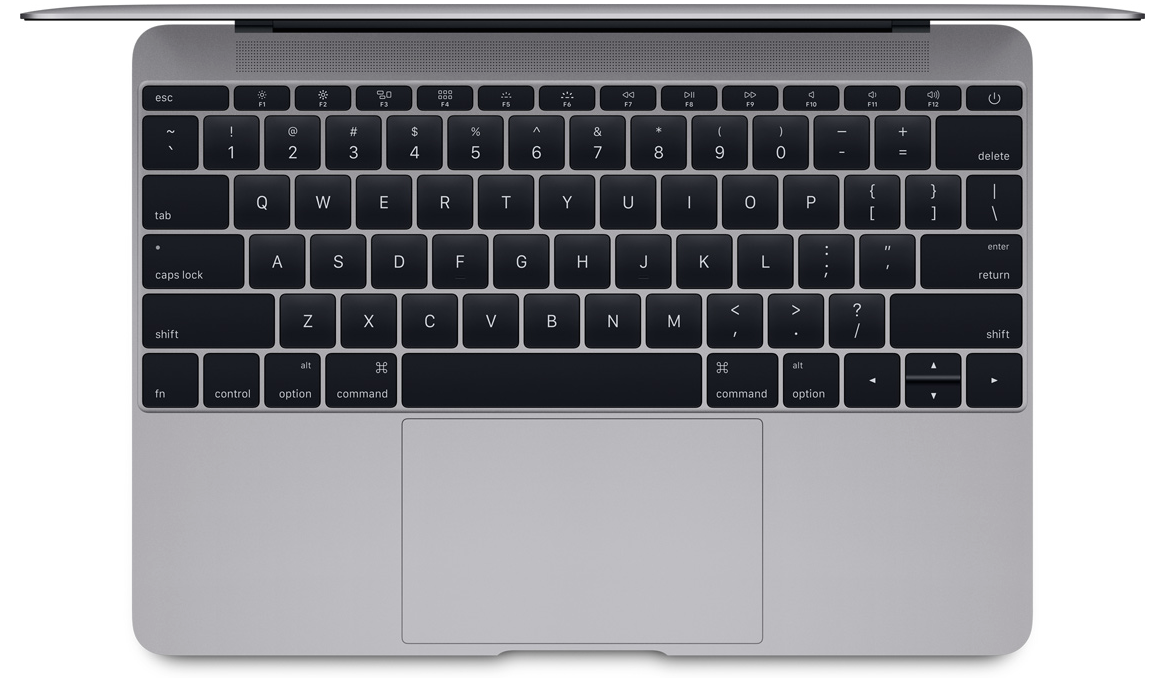 In backlighting area, Apple is using individual LED lightening to give light precision in every letter on the keyboard. We can also say, you need this kind of keyboard for your productivity and they give a hope not only for a precision and comfort in typing, but also the best LED lighting for you when you are in the dim room.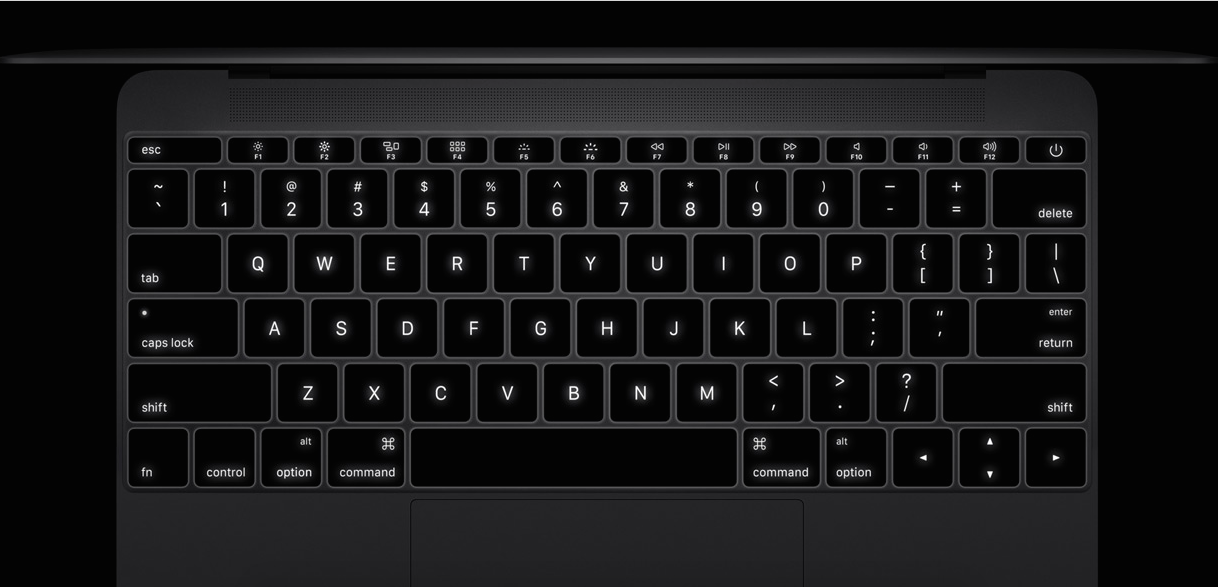 Its trackpad adopts a touch force technology. What are the advantages of it? Well, trackpad will respond to the pressure level of your touch and OS X on MacBook can be used for certain features. This technology is also used by Apple on their new Apple Watch. Furthermore, a taptic engine gives a feel haptic feedback on your finger, according to the contents on your screen. It's really provides a new experience beside a larger trackpad. Control and navigation toward applications will become richer.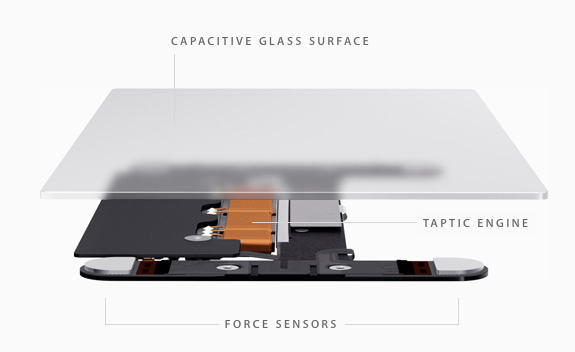 USB C type port which can fulfill all port needs: power, HDMI, USB, VGA, display. It can be a challenge and must always bring the extension USB C to power, USB C to HDMI, and so on. Are you ready for that?

Another thing we want to say is: a better and thinner 12 inch display, a long battery life which can be used until 9 hours for standard web browsing activity, a new Intel processor which is power saving and a flash storage which 2 x faster. If you are going to be an early adopter and interested with a new technology, you can buy this new MacBook 2015. But, you probably will sleep it over first before you decide to buy it related to an available port, only USB type C is available and it can hamper your productivity. The price starts from $1299. I think this laptop, MacBook 2015 deserves to get a proper place on your working desk.
Read also–Alternative Youtube apps worth to try
---