Here's something because of which I want to literally slap myself for not knowing earlier. We all have
Here's something because of which I want to literally slap myself for not knowing earlier. We all have a lot of movies stored on our Macs. But there's one more thing that we all have in common, and that is thinking that there is no way to stream those videos from our Macs to the Xbox One.
So the other day I came across this beautifully decorated M
ac app that is called SofaPlay ($4.99 – Download here). I literally pinched myself as a punishment for not searching it earlier and watching the Agents of SHIELD on the tiny screen of my Mac. I didn't want the same for you, and that is the reason why I wrote this article.
How to stream videos from your Mac to Xbox One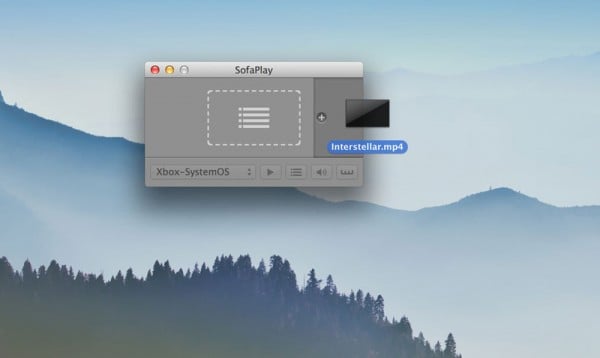 Here's how you can start streaming all those great shows and movies on your big screen (I mean you TV and not the screen in the theatre).
On your Mac, search for SofaPlay in the Mac App Store and download it.
Now on your Xbox One, open the Xbox Video. If you do not have Xbox Video on your homescreen, scroll your way to the extreme right until you see the search bar. Search for Xbox Video there.
Now on your Mac, open SofaPlay and select the Xbox-SystemOS from the dropdown list
Select a movie from your Mac and drag it into SofaPlay.
And Viola! The movie should now start playing on your Xbox One screen.
I too thought that this process should be complicated considering that I'm doing this through a Mac. But it is dead simple.
Note: The SofaPlay app cannot play some movie formats such as the .mov format. I will update this article as soon as I find more unplayable movie formats. But for now, that's the only one.
Also, you cannot forward, rewind or playhead your movies from the SofaPlay. But that is not an issue because you can do that easily using your Xbox One controller. Other than that, I love everything else on the SofaPlay.
You gotta read this How To Fix Connection Issues With Instant Hotspot In iOS 8.1 and OS X Yosemite
Do you stream your videos from your Mac to Xbox One in any other way? Are you a Mac user and use SofaPlay? Do let me know in the comments below.
---