Apple Watch is a wearable device that always used around 10-12 hours, more or less. Some users complained about
Apple Watch is a wearable device that always used around 10-12 hours, more or less. Some users complained about skin irritation and allergic reaction caused by Apple Watch when they're wearing the device like it has written by iSpazio, Italy.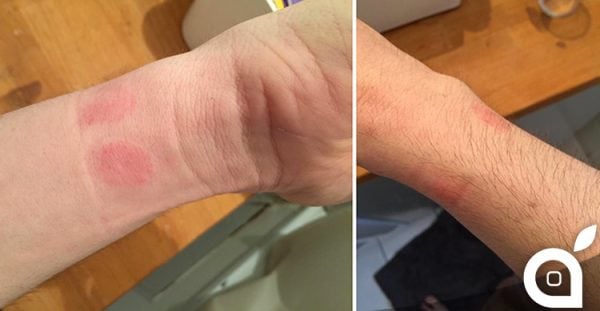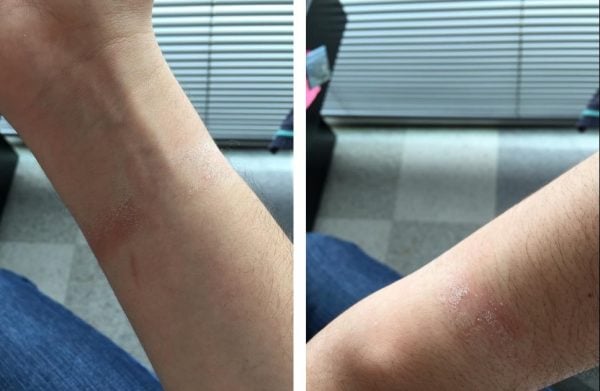 But their report were not as complete. They didn't mention which straps caused that issue and after how long of wearing the device that issue appears? Skin irritation and allergic reaction could happen to anyone, especially those with sensitive skin. Apple said:
A great deal of care and research go into choosing materials for all our devices. In addition to ensuring that all materials adhere to existing regulations, we developed our own specification for Apple Watch that goes beyond those requirements.1 In fact, every material that touches your skin has gone through extensive evaluation in accordance with our specification. This includes:
Thousands of material composition tests
More than a thousand prototypes worn for trial studies
Hundreds of toxicological assessments
Consultations with board-certified dermatologists
Apple posted a document and added this:
A small number of people will experience reactions to certain materials. This can be due to allergies, environmental factors, extended exposure to irritants like soap or sweat, and other causes. If you know you have allergies or other sensitivities, be aware that Apple Watch and some of its bands contain the following materials:
Nickel. Apple Watch, the space gray Apple Watch Sport, the stainless steel portions of some Apple Watch bands, and the magnets in the watch and bands contain some nickel. However, they all fall below the strict nickel restrictions set by European REACh regulation. Therefore, while nickel exposure is unlikely to be a problem, you should be aware of the possibility in case you're susceptible to nickel-related reactions.
Methacrylates. The Apple Watch case, the Milanese Loop, the Modern Buckle, and the Leather Loop contain trace amounts of methacrylates from adhesives. Methacrylates are found in many consumer products that come in contact with the skin, such as adhesive bandages. Some people may be sensitive to them, or may develop sensitivities over time. Apple Watch and its bands are designed so that parts containing methacrylates are not in direct contact with your skin.
Another potential cause of discomfort is wearing your Apple Watch too tightly or loosely. An overly tight band can cause skin irritation. A band that's too loose can cause rubbing. If you experience redness, swelling, itchiness, or any other irritation, you may want to consult your physician before you put Apple Watch back on.
Apple lets us choose the right bands/straps material for our allergic condition. Related to the skin irritation, this can also happen if the user wears the device too tight on its wrist. To avoid skin issues, you need to keep your Apple Watch clean and to do that, just follow these steps. Need to be noticed that it's not same with Tattoogate issue as we have discussed a few time ago. This issue can appear to any wearable like fitbit dan other wearable.
See the other news: Do You Know How To Fix Digital Crown Issue? Use Warm Water From a Faucet, Apple Said

---