It is not possible to run to a technician every time you have some issues with your Mac. Some issues can be
It is not possible to run to a technician every time you have some issues with your Mac. Some issues can be solved without professional assistance. In this post, we will discuss such common Mac problems and ways to fix them. The solutions are quick and easy to follow.
If you are looking for some great tools to get rid of Mac malware, click the link. We have also discussed top best Mac games that you can download and play on your Mac.
List of common Mac problems and their solutions
Problem 1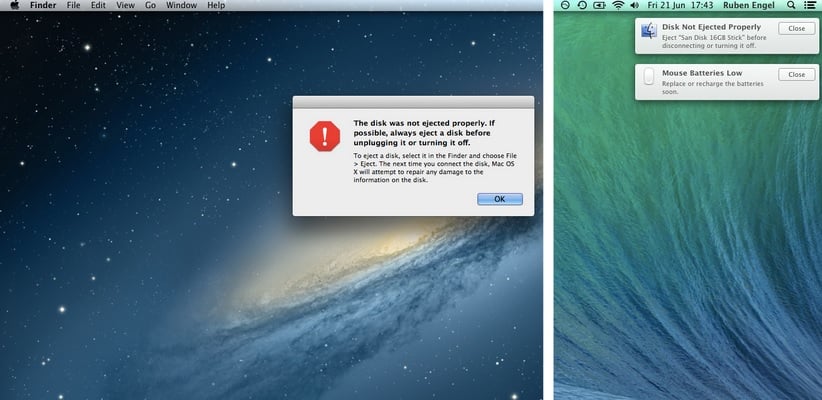 'Disk Not Ejected Properly' is a very common alert that most of the MacBook users keep getting. Getting this alert when a USB device is ejected while your Mac is running is one thing, but some users get this alert even when their MacBook is in the Sleep mode. The main reason is that the Mac OS X leaves the USB device mounted in sleep mode, and the behavior remains the same.
Solution
To solve this simple issue, you can download Jettison, which is a very lightweight app and available for $1.99 only. It stays in the menu bar and detects when the Mac is in sleep mode. Then this app unmounts all the external volume, so the external devices can be unmounted without waking up your Mac. Just install this app from the Mac App store, and select which external volumes to be ejected from the Preferences menu.
Problem 2
If you work on your Mac for several hours a day, you need to perform some actions like single clicks many times. Many people suffer from a repetitive strain injury (RSI) or intense pain for repetitive movements of these actions. Here we will mention an app that can reduce the number of repetitive actions that you make.
Solution
Dwell Click is an awesome app that detects when you stop moving the cursor and performs a single click for you. By-default, this is a single click, but this app can be used for double-click also. It works after a short delay after you stop the cursor. This delay time can be changed from the Preferences menu. An animation is there that shows you that Dwell Click has clicked. If you want to stop this app from clicking more, press Escape.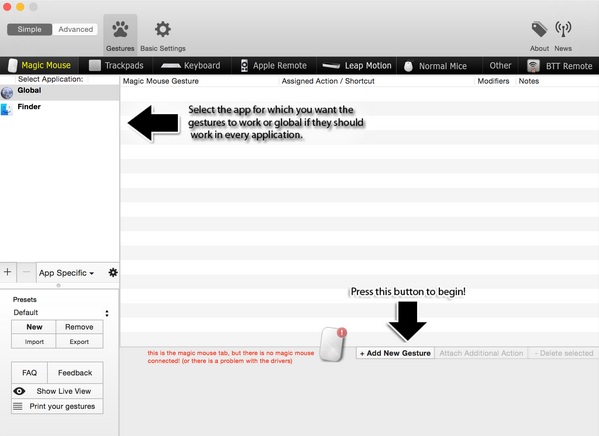 Problem 3
We all know that the screen of the Apple Retina MacBook is excellent, but those who want to switch between different screen resolutions for different tasks, this could be one of the most common Mac problems for them. Usually, no resolution is wrong or right; however, different resolutions are suited for different tasks. Changing the resolution by navigating to the Apple's Preferences every time is not as convenient.
Solution
Available at the App store, QuickRes comes as a great help here. It provides a menu bar icon that lets you swap between the resolutions quickly. Once the download and installation is completed, changing to a different screen resolution is just a matter of seconds, you only need to click the menu bar icon. To get the most screen space, switch to 1:1 resolution, or switch to 2x resolution in case you want the high-res result of the retina display.
Problem 4
Though this problem does not come in the list of common Mac problems, but sometimes it becomes important to keep your Mac awake, such as when a file is getting downloaded, or you are waiting for an important call on Skype. There are many more situations when your Mac needs to stay awake.
Solution
To get control on this thing, you can download Caffeine, which is a free app. It's a menu app that allows you to force your Mac to stay awake. When this app is active, it keeps your Mac awake, so you just need to click the app icon when you want your Mac to stay awake.
These were the most common Mac problems, and we have mentioned some apps for the solutions, download them from the App store and get their advantages to the fullest.
Read also- Which Mac is good for gaming
You may also read- How to set up your Mac for gaming
---