Since the launch of Siri, I don't think any iPhone user is new to the word Siri or to the concept of Voice assistance. Siri has become the part of everyone's family. Overall, Siri is amazing and intelligent personal assistant. She can plan your day, schedule meetings, shows you the correct route, set reminders and follow and more. You can change her language or accent. This digital assistance is by far the best feature Apple has introduced till now.
Whenever you buy an Apple iPhone, iPod, or iPad, it comes with Siri pre-installed on it and you don't have to go for any third party assistance. Generally, with newer products, you may find "Hey, Siri" feature already set up on it. But if not, we will tell you step by step process on how to enable and use Siri on iPad.
Read also- How To Set Up Home Sharing On iPhone and iPad
How to enable and use Siri on iPad
Compatible iPad:
The first thing you need to check is the compatibility. Siri is not available on iPad and iPad 2. It is available for iPad 3 and later versions. So make you're your device is compatible to Siri. Also if you have iPad or iPad 2, you can jailbreak your device to use Siri but it will void your warranty. So we do not recommend it as it will be a nuisance for you.
Open Settings:
You can find Settings on your widget of your iPad.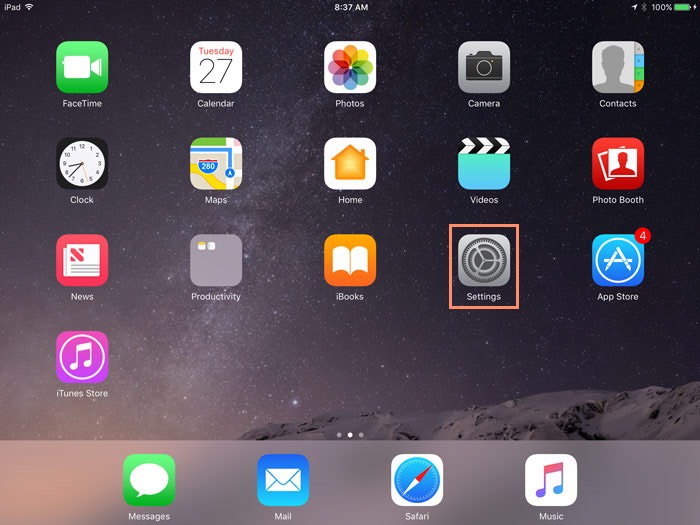 Select Siri:
In the Setting section, you will find General Settings, select it and choose Siri from the options available.
Turn On Siri:
Toggle the bar in front of the Siri to On. Keep in mind that you should have an internet connection to Enable And Use Siri On iPad.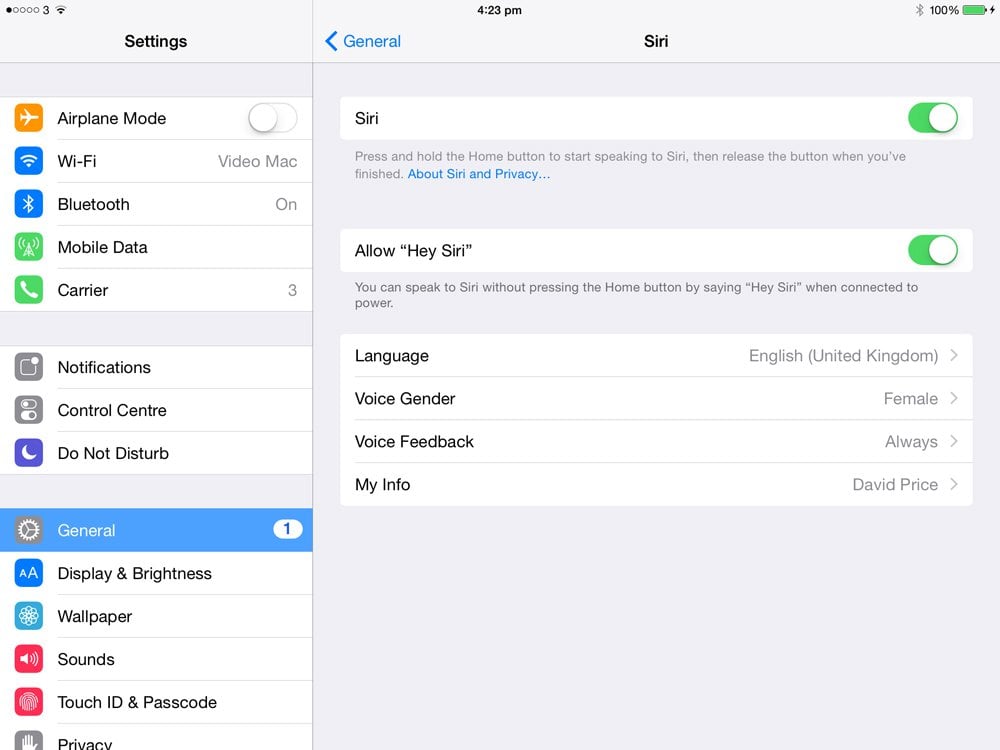 Modify Siri's Settings:
Now you will see multiple settings which you can set according to your preferences. You will get the options to modify settings like male/female voice, Siri's language, and if you want to access Siri on lock screen too.
Enable "Hey, Siri":
When you activate this feature, it allows you to activate Siri by saying "Hey, Siri".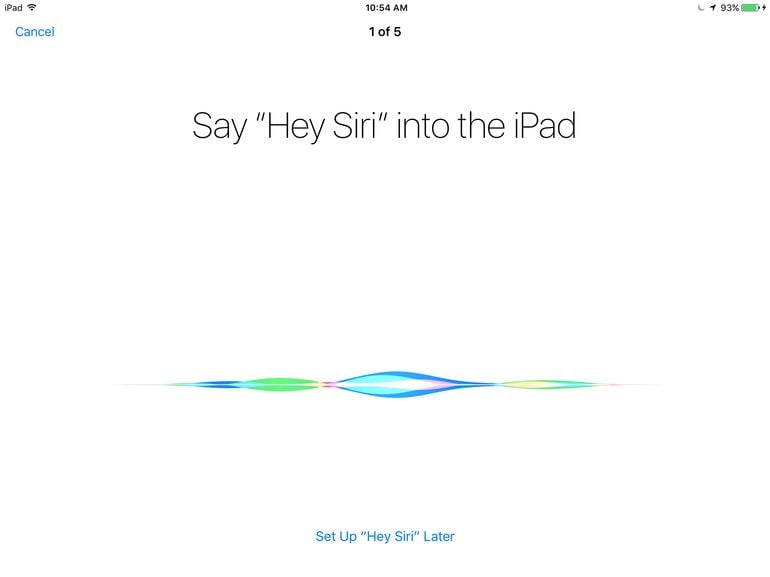 Now your iPad is fully set up with the Siri feature and will allow you to use it as soon as you say "Hey, Siri".
If you have an iPad Pro 9.7-inch, iPad Pro 10.5-inch, or iPad Pro 12.9-inch (second generation), "Hey Siri" is available to you at any time. On the other hand, for previous iPad models, your device needs to be plugged into power to be able to use "Hey Siri".
How To Use Siri?
Press the Home button on your iPad and hold it for 2 seconds.
There will be a beep sound and then the interface for Siri will open which says "What can I help you with?"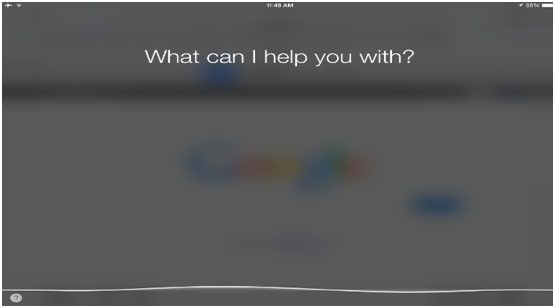 Now you can ask Siri or command her according to your need. But you need to be clear with your speech and start slowly.
You can also use Siri to navigate your iPad like open calendar or calculator, play music, send a message or call Mom.
If you want to change any of the setting's of your iPad, instruct Siri, and she'll do it for you such as Turn on a flashlight or turn off wifi and many others.
Use Siri to surf the Internet, setting up your meetings or to get directions.
Siri Can Help You With:
Making calls
Sending Texts
Maps, routes, and navigation
Reminder
Alarms
Calculator
Events
Music
Status update on social media
Weather forecast
Search the web
Date, month and year
Check email and reply
Some Commands For Siri:
Call Johnson
Search the web for Bill Gates
Get me to the Times Square
Launch Facebook
Send text to Mom: I will be late tonight.
What is the weather forecast for tomorrow?
Listen to "Shape of you"
Wake me up at 6 am in the morning tomorrow
Tweet: Having fun with my friends
Show me some nearby beauty parlors
Find me a nearby restaurant
Who directed Pirates of the Caribbean?
Who won yesterday's soccer match?
What is the current rate of the dollar?
What is 27% of 515?
Siri is capable of following commands which are conventional to her program. But if you ask questions based on emotions and feelings she'll give you some irrelevant replies, which is really interesting. With Siri by your side, you no longer need to hire an assistant. Let Siri manage your schedules and perform tasks while you are busy with your work. These steps will help you enable and use Siri on iPad.
Read also- How To Set Up A New iPad