Siri can help you with many things on your iPhone, from setting the alarm to sending a message. Using it on your iPhone 11 is easy and peasy. Simply press the side button, then share your request. Siri is good, but the "Hey Siri" feature can give you even more. If you want to experience a real virtual assistant on your iPhone, activate this feature. You don't know how to set up "Hey Siri" on iPhone 11? Keep reading, we are going to share the steps.
How To Set Up Hey Siri On The iPhone 11 Series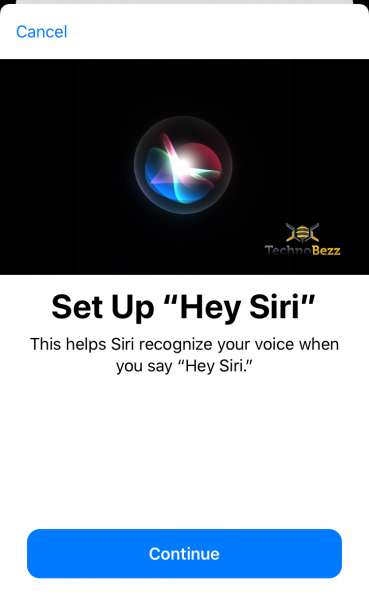 The Hey Siri feature is beneficial if you are too lazy to get your iPhone or on the treadmill with AirPods in your ears. Imagine that you don't have to touch anything to set a reminder, check the calendar, or play your favorite music from your iPhone. You just have to use your voice and say," Hey, Siri," followed by your request. For example, "Hey Siri, set my alarm at 4 pm " or "Hey Siri, play music on Apple Music."
Open your iPhone 11 Settings.
On the Settings screen, scroll down to find Siri & Search, then tap it.
Toggle the button next to Listen for Hey Siri until it is green-colored.
The "Hey Siri " setup screen will appear. Tap Continue.
Follow the on-screen instructions. First, you will be asked to say "Hey Siri" to your iPhone, then "Hey Siri, send a message," and three more phrases. Once it is ready, tap Done.
While in the Siri & Search screen, you can also enable the Allow Siri When Locked. You can use "Hey Siri" from the locked screen. If you want to change the language, tap the Language and select one. Then tap Siri Voice to change its voice.
What To Do If "Hey Siri" Doesn't Respond To Your Voice
Check your Internet Connection
If you have an issue setting up "Hey Siri," as it seems it doesn't listen to your voice, check your Internet connection. Siri or "Hey Siri" won't work if you are not connected to WiFi or cellular data. Make sure your iPhone 11 is connected to a stable internet connection.
Check the Microphone
To be able to use "Hey Siri" on iPhone 11, its microphone should work properly. You can first simply test it using Voice Memo and record your voice there.
Low Power Mode
Make sure Low Power Mode is not enabled on your iPhone. If it does, turn it off by opening Settings > Battery > Low Power Mode, then toggle it off.