When buying a smartphone, one of the things every user will carefully consider is the camera, and its quality.
When buying a smartphone, one of the things every user will carefully consider is the camera, and its quality.
One of the high class smartphones from Samsung are Galaxy S6 and Galaxy S6 Edge, which recently hit the markets, bringing that flagship's design to a next level. There were lots of critics which said that Samsung Galaxy S6 and S6 Edge design are the copies of the iPhone 6's design, because these devices are both iPhone 6 rivals.
When Samsung Galaxy S6 was introduced in Barcelona for the first time, it was displayed together with iPhone 6, to compare the greatness of their camera in terms of stabilization.
To find out more about the Samsung Galaxy S6 camera, DxOMark tested Samsung Galaxy S6 edge and here is the report:
"Achieving outstanding scores in DxOMark Mobile industry standard tests, the Samsung Galaxy S6 Edge becomes the new top-ranked device in our database. In fact, Samsung now occupies the top two spots for Mobile image quality with the Galaxy Note 4 also posting impressive results. We are publishing both the S6 Edge and Note 4 results simultaneously, so let's start by analyzing the photographic strengths of Samsung's flagship Smartphone."
DxOMark have tested the key elements on that camera for photo and video mode such as: exposure and contrast, color, auto focus, texture, noise, artifacts and flash and their test summary are: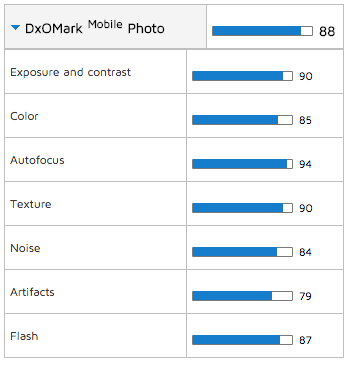 Photo Pros
Very fine detail and low noise levels when shooting in bright light
– Good exposure
– Fast autofocus
– Nice White Balance and color in all outdoor conditions
– Good level of detail preserved in low-light shots
– Excellent flash-only results: good detail with minimal noise, accurate White Balance and good color
Cons
Photo Cons
– Noise noticeable in low-light shots
– Slight color fringing noticeable
– Mixing flash and tungsten light results in slightly yellow/green White Balance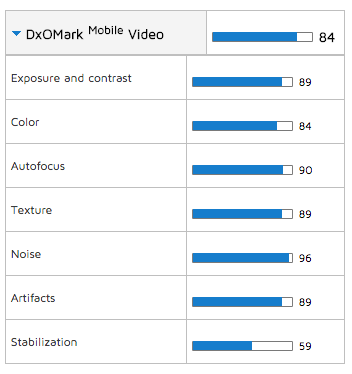 Video Pros
– Fine detail with low noise when shooting in both bright and low light
– Good exposure
– Good White Balance and color
Video Cons
– Strong "jello" effect
– Slight flare is noticeable shooting in bright lighting conditions
– Slight color shading noticeable shooting in low-light conditions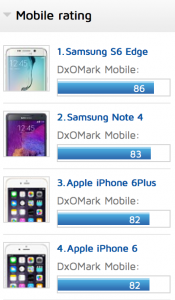 Samsung Galaxy S6 Edge score was 86, while iPhone 6 and 6 plus score was 82 for each.
source dxomark via iClarified

Another News: Apps On Apple Store For Apple Watch has Reached 3500 Apps
---