Is it possible to recall and recover password from certain account on our Mac? As Mac users, we are pampered
Is it possible to recall and recover password from certain account on our Mac?
As Mac users, we are pampered by its famous important feature named Keychain. What is that feature about? The Keychain is one of Mac's applications, which the function to remember all your login accounts include its passwords. For instance, we frequently open our Facebook account or Gmail on Safari. By default, Safari will ask this question : (see picture below).

If you choose Save Password, Keychain will save login account, including the password. So, in case you forgot your password, instead of reset that password, you can recall and see it back on the Keychain Access application.
Read also- How To Fix Connection Issues With Instant Hotspot In iOS 8.1 and OS X Yosemite
How To Open Keychain Access Application
Launch Keychain Access from Application >> Utilities >> Keychain Access
Keychain Access application as you can see in the picture below.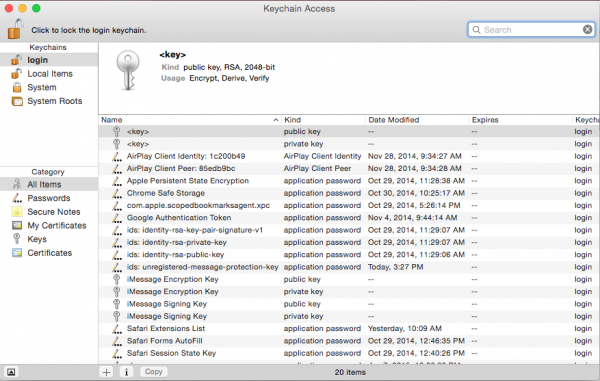 Example Case:
You frequently opened Facebook in Safari, and you have chosen to save password through Keychain feature. So, every time you opened your Facebook account on your Mac, its password will be automatically filled. You no longer have to type your password, and by the time you can forget about it. You will not be able to open your Facebook account in other devices, because you won't be able to remember the password.
The Keychain Access application allows you to recall your password with ease. To open Keychain Access you can follow the steps: How To Open Keychain Access Appleication above.
After Keychain Access window's is open, on Search column, type your Facebook account and Keychain Access will suggest your account. For example, I will search Facebook account name "shivasakti".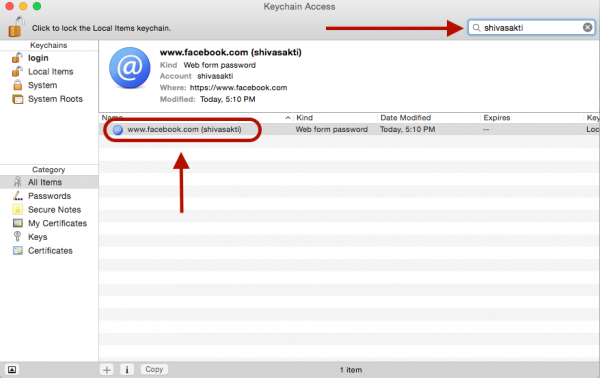 Double click on  www.facebook.com (shivasakti), and it will appear in this window.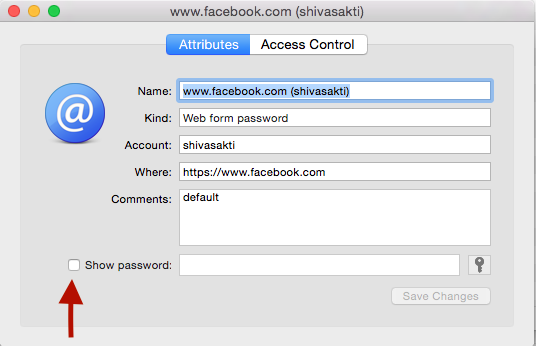 Check the Checkbox Show password, then I will be asked to enter my admin Mac password first. In that column, I can see my Facebook account password. By doing this, you will be able to recall password of any account, not just Facebook.
This is an excellent example from which we can learn how important admin password on our Mac is, and how significant it is to keep our privacy secure. If you want to remove the memory of any account like Facebook from Keychain Access, you can delete it, by a simple click on the right side of that account and choose delete.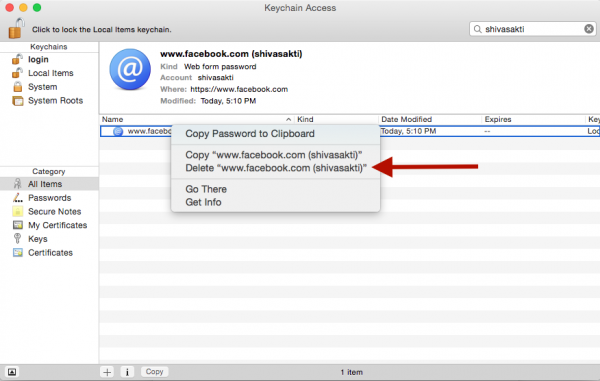 ---