Apple released its iOS 9.2 update in  December 2015. If you have an iOS 9 compatible iPhone, iPad or iPod Touch
Apple released its iOS 9.2 update in  December 2015. If you have an iOS 9 compatible iPhone, iPad or iPod Touch you can install the iOS 9.2 version on your device. The new update comes with many new features like support for mail drop in the mail to send attachments up to 5GB, USB Camera adapter in the iPhone to import pictures, videos and much more. However, users have reported many problems after the update and we have tried to get fixes for them.
Read also: iOS 9.3 problems and their fixes
The most common iOS 9.2 problems and their fixes:
Rear Camera is Not Focusing
Apple devices have a wonderful camera that can record 1080p resolution video at 60fps. But after the iOS 9.2 update, they seem to be facing problems with the focusing of the camera. It doesn't seem to autofocus on close-up. You can use the below fixes to fix the bug.
Solutions:
Tap your iPhone – Tap the top of your device just where the rear camera lens ends, with your palm. This easy fix seems to have worked for many users.
Camera Button Fix – All you need to do is press and hold the Camera button on the iPhone till the camera is focused, release the button once the image becomes clear.
Remove the iPhone case – Try removing the iPhone's metallic case whenever you are using the camera to click pictures or shoot videos. The case might have been causing your device's camera to be shaky.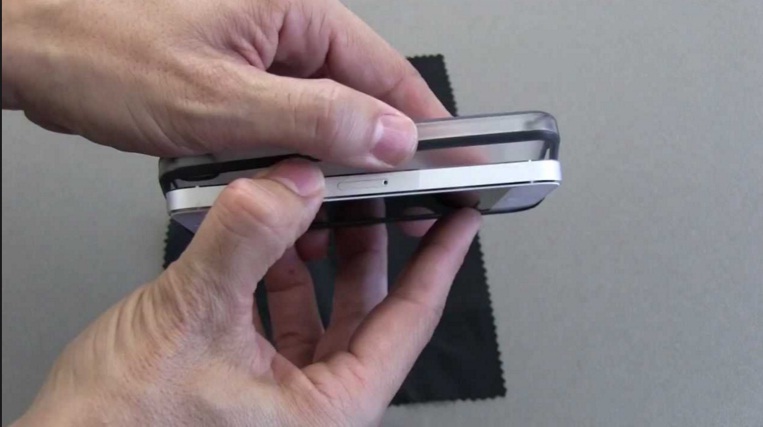 Reboot Device – You can try rebooting your phone to see if the issue is resolved. You need to press and hold the Home and Sleep buttons together till the Apple logo can be seen on the screen.
Factory Reset – If nothing seems to work you can try to factory reset your phone. It is important that you backup all your important data using the iCloud or iTunes. Now go to Settings>General>Reset>Erase All Content and Settings.
Can't Disable Game Center Notifications
iOS 9.2 users have found that on launching a new game from your iPad or iPhone, you get a welcome message from the Game Centre App on the top of your screen.
You will be unable to access the game menu for a few seconds until the welcome message fades away from the top of your screen. So there is a little wait on the user's behalf to start playing the game which is annoying. You can use this fix on your iOS 9.2 device and get rid of the Game Centre Notifications.
Solution:
The game center is linked to your Apple account, so if you are not logged in to the Game Center account you will not receive the notifications. This is a permanent solution and you just need to follow these simple steps:
Open the Settings app
Scroll down and locate "Game Centre"
Click on Apple ID
Click the Sign Out button, that's it and the issue will be resolved.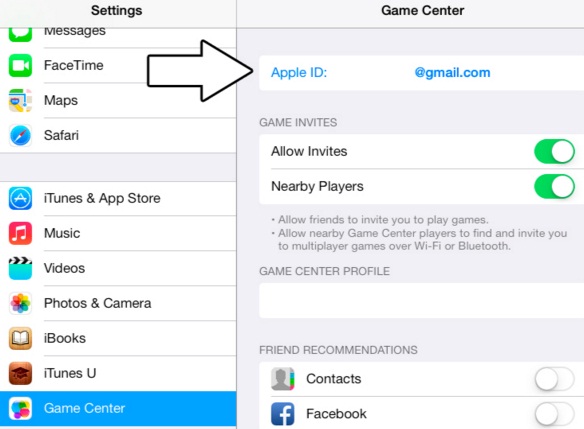 Email Push Problems
The users have reported about facing problems with the email push after the iOS 9.2 update. They seem to be unable to send or receive emails. There are two types of situations that you could face and we have them listed below with their solutions.
Problem#1
If the non-exchange email account is functioning properly but the exchange account push does not work and the exchange account seems to update only when you open the account.
Solution:
All you need to do is remove the exchange account from your device and then add it back again. Your email push will function normally again.
Problem#2
The push service seems to work fine, however, the notifications have stopped working for an account when you have set it to send the alerts.
Solutions:
Simply turn off notifications in the settings for mail and then turn it on again.
You can try turning off the background app, refresh and reboot your phone by holding the Power and the Home buttons together till you see the Apple logo.
If you have the same problems with Hotmail account you can delete your Hotmail account on your device. Add a new email account and select outlook mail account. When it prompts you for your outlook mail account, you need to type in your Hotmail login information. Once the process is completed you need to check if your mail type is push or not. Set it to push if it is manual.
Delete your exchange email account and reset your network settings, go to Settings>General>Reset>Reset Network settings. Your iPhone will reboot. Once it reboots, do not add any Wi-Fi network to your device till you set up your exchange email account. Go to Settings> Mail, Contacts, Calendars>Add Account. Fill all settings and make sure you see tick the marks. As your account syncs and you have verified the exchange account, you can add the Wi-Fi.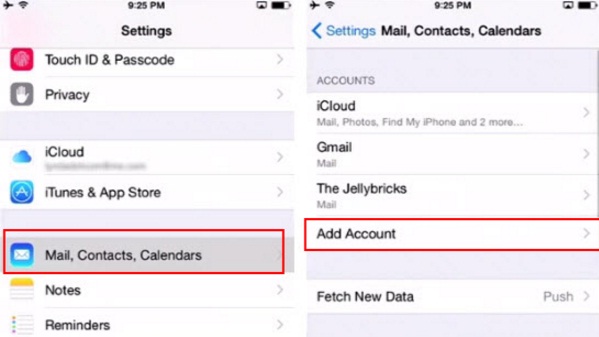 Wi-Fi Problems
Many iOS 9.2 users have reported Wi-Fi problems on their devices. iOS 9.2 keeps losing the connection and Wi-Fi passwords. There are times when the signal strength is displayed as full but the Wi-Fi SweetSpots app report 0 Mbps.
Solutions:
Reset the devices network settings from Settings>General>Reset>Reset Network Settings. This fix works for most of the iOS 9.2 users, but it will erase your passwords and other network settings so be prepared to enter the password again.
If this does not work try turning off the Wi-Fi system service setting from Settings> Privacy >Location Services. You will find System Services in the bottom now disable Wi-Fi Networking. Turn it on after some period of time, your Wi-Fi might run fine now.
Change the band on the router from 2.4 GHz to 5 GHz or change the routers broadcast Wi-Fi settings from an N network to G network.
Change the DNS to 8.8.8.8 and restart your phone.
Check for any firmware update for your router
Go to iCloud settings to turn off the iCloud Keychain. Next, Reset network settings followed by which turn on back the iCloud Keychain.
Go to Settings>Safari>Clear History and Website Data, now choose "Clear History and Data".
Toggle off and on the Wi-Fi network settings.
Use Puffin Browser temporarily, instead of Safari.
Disable Wi-Fi network in Privacy> Geolocation services> System settings.
 No Notification Sounds
The iOS 9.2 update seemed to create problems with the notifications sounds for many users. Their devices failed to have any notification sound for texts, incoming calls, games, FaceTime and other apps.
Solutions:
Look for basic mistakes that could have happened, you might have activated the Do Not Disturb, so go to settings and deactivate it. Check the volume of the ringer and the mute button. The mute button might have been frozen, toggle on and off many times.
Reset the Network Settings and restart your phone by holding the Home and Lock Buttons together.
Go to Notifications and disable notifications for messages. Now turn off your phone and turn it on again to turn notifications back on for messages.
Go to contacts and check the settings for Text messages. Change it to a specific sound.
Try putting the headphone into the headphone port and then remove it.
Configure the iMessage to receive messages from the device, not emails.
Turn on the Bluetooth and check the notification sound issue.
Go to the Settings> Do not Disturb> Allow calls from and select the 'Choose Everyone' option.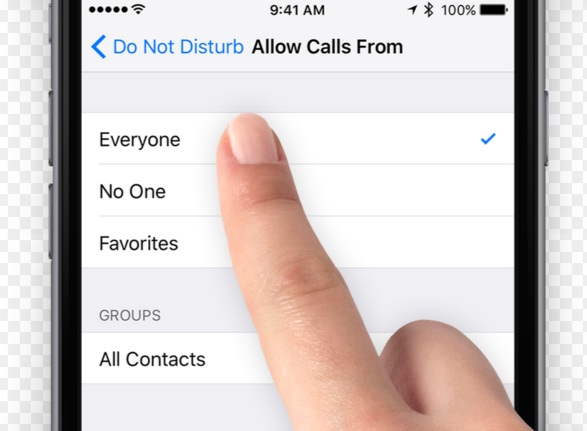 If you are using Google App, go to Settings> Privacy> Microphone and turn it off.
Go to settings>Notifications>Messages> Alert style when locked. Change it from banner to alerts.
Unable to Send Text Messages
After the iOS 9.2 update, many users have reported that they could not send text messages. We have a few fixes for this bug but before that, make sure your option to send SMS or MMS is on.
Solutions:
Disable SMS forwarding option in Settings> Messages> Text Message Forwarding and turn off forwarding to all devices, now reboot your phone.
Delete unwanted messages from the app
Go to Settings > Messages and turn off iMessage and turn it on again
Delete the existing conversations
Check the block list by going to Settings> Messages> Blocked and check if the recipient's contact is on in the block list.
Sign out from both, iMessages & FaceTime and sign back in.
Try restoring your phone
If nothing seems to work, get in touch with your carrier or contact Apple.
All the above fixes for iOS 9.2 can be easily carried out by you.
You may also read: iOS 8.4 problems and their solutions
---