The iPhone X is an amazing device that can do a lot more than most people think. Sure, the iPhone X has a bunch
The iPhone X is an amazing device that can do a lot more than most people think. Sure, the iPhone X has a bunch of cool visual tricks like Face ID and animated emojis, but it also has some hidden features that aren't as obvious. These hidden features are called tips and tricks, and they will help you get even more out of your new phone. Read on to learn about some useful hidden features on your iPhone X.
The Most Useful iPhone X Tips & Tricks
Turn on reachability
Reachability is a great feature on the iPhone that made its way with the iPhone 6 and it is available in the latest iPhone X as well. This feature compensates for the larger screen and thankfully with the emission of the Home button you are still able to turn it on with ease. Just go to Settings > General > Accessibility > Reachability and enable it.
Take screenshots
Taking a screenshot became as easy as possible. Earlier we needed to use the home button to take a screenshot and with Apple removing that button everything has changed now. In order to take a screenshot on your iPhone X, just press the side button and the Volume up button together and that's it.
Activate Siri
We all know a very simple rule to activate Siri and this is nothing but saying, Hey Siri. But one more simple way to activate Siri is through the hard buttons. Just hold the side button for a few seconds and this will activate Siri. Also, there are times when you have accidentally pressed the side button and Siri has been enabled. Just swipe the screen from the bottom to the top and Siri will be dismissed immediately.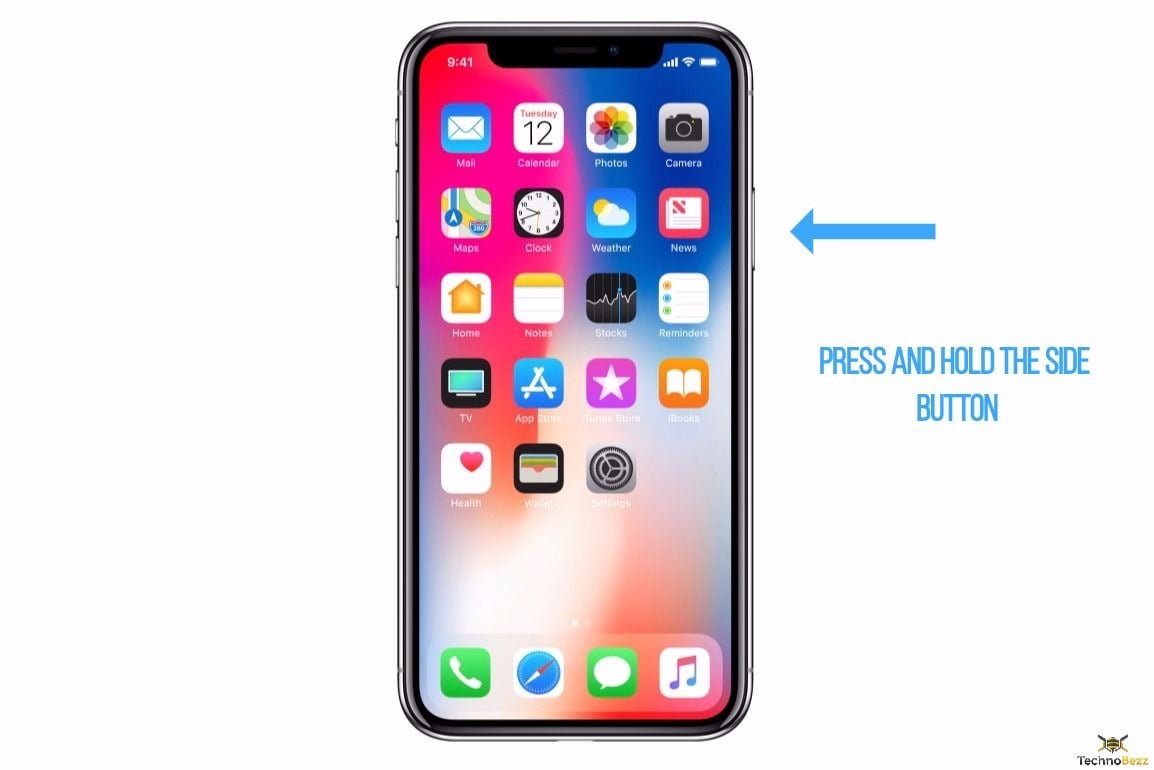 Force close all running apps
Apple has brought a new design for their 10th anniversary iPhone X which carries several new features. Some methods for doing certain things on the phone have changed as well. This goes to close all running apps. All you need to do is swipe the screen up from the bottom and hold it for a few seconds. The app switcher will be launched. Tap on the screen and hold. Now, from here, you can swipe up on those apps that you want to close.
Enable Magnifier
You can enable the magnifier by going to Settings > General > Accessibility> Magnifier and turning it on. The auto-brightness on your iPhone X can be adjusted the same way. However, to select the feature, press the side button three times quickly and that's it.
Apple Pay
Using Apple Pay anywhere to make some purchases has become much easier. This is another useful iPhone X tip and what you should do is just double tap the side button and it will invoke Apple Pay. The credit card information will also be shown on your screen. Just look at the screen carefully to authenticate with the Face ID. Then hold the phone to the card reader to complete the payment.
Enable Dark mode
You can enable the dark mode on your new iPhone X from the settings with ease. This is the first OLED display from Apple and they have made this screen to perform completely different than other displays. Dark mode will help you in various ways, while less battery consumption is definitely an added advantage of this feature. This can be enabled by going to Settings > Display & Brigthness> and select the option Dark Mode
View the battery percentage indicator
While the previous iPhones allowed users to check the battery percentage left from the settings menu, the new iPhone X requires you to move to the Control Panel to check this. This battery percentage indicator is already activated on iPhone X but remains hidden in the control panel. You need to access the Control panel first by swiping down from the top right corner of the display. Then check the battery percentage from there.
Multitasking
Multitasking is a very useful feature on every smartphone that makes things much easier and thankfully, this feature is available for the iPhone X as well. You need to swipe up from the bottom of your screen and then pause in the middle. Here are the current apps that will be joined by other open apps. Now just select the app that you want to start. To close an app, touch and hold any app. A red circle along with a minus sign will appear on every app. Tap the minus sign on each app to close that app.
These are the most useful iPhone X tips & tricks. There are many other things to explore and you will figure them all out as you keep using the device.
---