While Receiving Calls There are two different problems related to calls in the iPhone 7. The first problem is
There are two different problems related to calls in the iPhone 7. The first problem is that people are experiencing very low quality in the sounds for incoming calls. People sound too distant or it is very low.
Before you start with any of the solutions below, make sure that your phone's case is not blocking the speaker, also check to ensure that dirt or grime in the speakers is not causing any problems. Use an app that uses audio to check if your phone audio quality is fine and if it distorts during the phone calls only. Also, make sure that the ring/silent switch on the side of the phone to ensure that you have not accidentally put it on silent.
Solution 1: Check the Ringer and Alerts Slider
Go to the Settings menu of the phone
Tap on Sounds
Turn up the volume with the help of the ringer and alerts slider
If you've tried everything but it still doesn't work then take your phone to Apple support for help.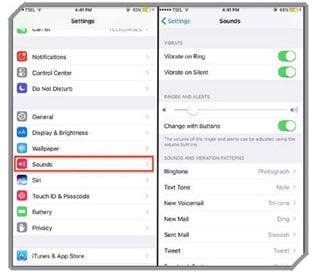 The second problem is that sometimes the microphone cuts out in the middle of the call and leads to static and unintelligible sounds.
Solution 1: Restart your phone
Begin with a simple restart. It usually fixes the problem. But some users found that the problem returned after a few calls.
Solution 2: Restore your phone from backup
Resetting your phone to factory settings and restoring it from a backup can also help solve this problem. Create a backup on iTunes or iCloud and then follow these steps:
Go to Settings app
Tap on General
Look for Reset which is located towards the bottom of the screen and tap on it
You will find an option that says Erase All Content and Settings. Tap on it.
Then tap on Erase iPhone
A message box will pop up asking you to confirm your selection. Tap on Erase iPhone once again to confirm.
You will be asked to enter your passcode.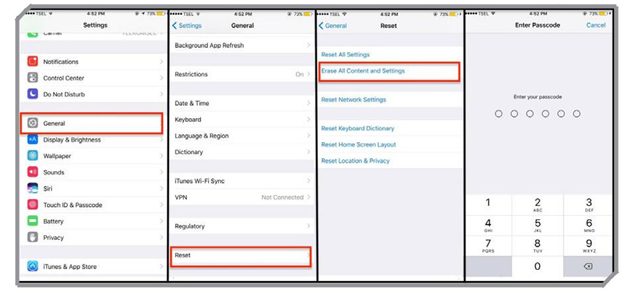 Once you enter the passcode, your phone will erase all data and you will be asked to start over again by setting up your device once again.
---