Is the iPad Pro 9.7-inch worth the upgrade? Apple has started to sell the iPad Air 2 on October 22, 2014, so
Is the iPad Pro 9.7-inch worth the upgrade?
Apple has started to sell the iPad Air 2 on October 22, 2014, so if you bought it when it hit the markets, you have it less than 2 years, and the question is, should you upgrade to iPad Pro?
iPad Pro is a different version of the previous iPad series. It is made for more serious productivity and we can say that is a premium version of the iPad. Apple released the iPad Pro 9.7-inch on March 21, as a smaller version of its sibling the iPad Pro 12.9-inch, which was released last year.
Is the iPad Pro 9.7-inch, which has the same display size as the iPad Air 2 worth buying to replace your iPad Air 2? Here are several things that make the iPad Pro 9.7-inch better than iPad Air. You can use this article as a reference for your consideration.
Design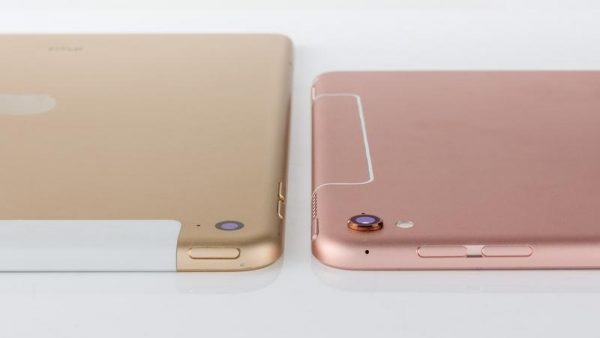 Both have the same design and dimension: 6.1mm and 437 grams (WiFi only). Apple has tried to make iPad Pro with all the new things inside, but still has the same mobility as iPad Air 2. If you love the fact that iPad Air 2 is light, you will also love iPad Pro 9.7-inch.
The interesting fact about iPad Pro Cellular model is its new antenna design that differs from Air 2 Cellular model. The iPad Pro antenna design is only a plastic line as you find on iPhone 6 while the antenna of Air 2 is a thick plastic like the one adopted by the iPad original. Uniquely, the availability of the trend color rose gold – on iPad Pro 9.7-inch, distinguish it from the iPad Air 2.
Display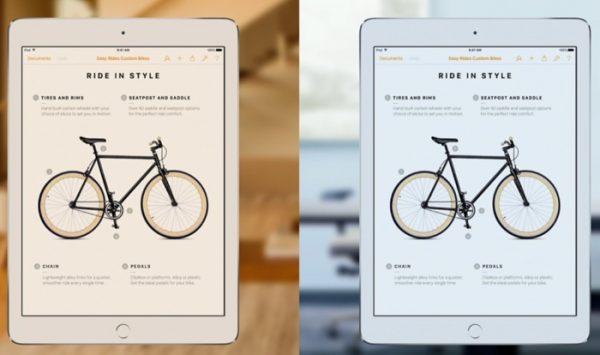 These 2 iPads have the same display size and resolution, except that the iPad Pro 9.7-inch has a 100% sRGB, which is better than Air 2. The artists who use colors in creating their artwork will love it.
This iPad Pro display also supports the new feature, called True Tone Display. It's a new technology that is exclusively adopted on iPad Pro 9.7-inch. The True Tone Display feature uses the light sensors to see ambient light and color temperature of a room and adjusts the display. For instance, if we are in a room with a blue shade, the iPad display will adjust to match it, so we won't feel dizzy and our eyes won't be tired. Moreover, what makes iPad Pro 9.7-inch better than Air 2 is the 40 percent less reflective display, which makes the content easier to read indoors and outdoors.
Speaker
The iPad Air 2 supports the dual speakers, but iPad Pro 9.7-inch has 4 speakers. These 4 speakers know when the iPad orientation is changed so that users will get a better experience in playing games and movies. Furthermore, if you like to make music, you will like the rich sound that comes out from iPad Pro.
Processor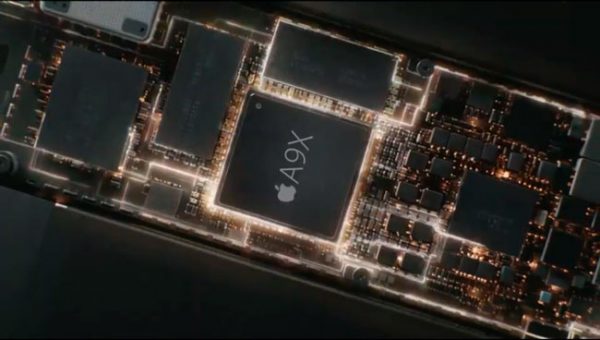 The performance of iPad Pro 9.7-inch is better than the performance of iPad Air 2 because of the A9X processor. Geekbench has shown the performance leap of iPad Pro is much better than Air 2.
The processor of iPad Pro 9.7-inch has over than "three billion" transistors, and the 12-core GPU offers 0.5 teraflops of power. It's a monster GPU for a mobile device and Apple claims that it's equal and even better than the GPU of the affordable laptop.
Apple Pencil And Smart Keyboard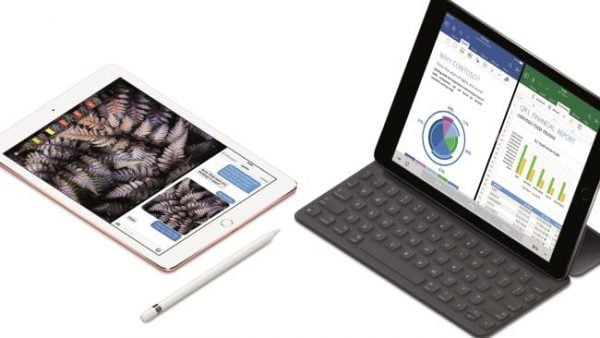 When it comes to iPad Pro 9.7 accessories, those are Apple Pencil and Smart Keyboard. Apple Pencil can be used for writing, drawing, and it is precise. Moreover, Apple Pencil has a very low latency so you will feel like you are using a real pencil on a paper. Most of the applications for iPad support the Apple Pencil. We can create a great artwork through it. Meanwhile, the iPad Air 2 can only rely on a third party stylus and it is not completely supported by the applications available in the App Store.
The Smart Keyboard gives a plus point for iPad Pro. What makes it special is the way it's connected to a smart connector on iPad Pro 9.7-inch, so easy to use. All you need to do is just snap and use it directly without the need to pair it first. You don't even need to charge it. The combination between iPad and keyboard like this has been awaited  by its fans for a long time.
iSight Camera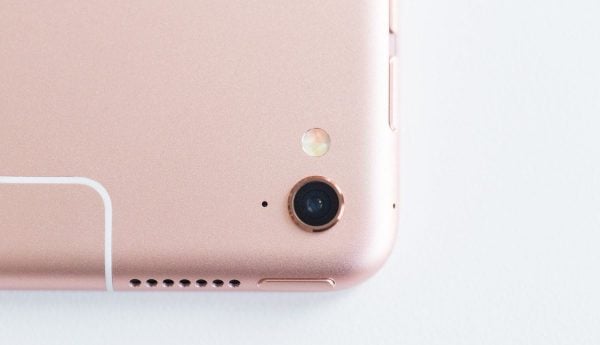 The iSight camera on the iPad Pro is much better than the one on iPad Air 2 because it adopts the latest camera technology that is used for iPhone 6s. With this camera technology, you are able to record a 4K 30 fps video and 240 fps slow mo. Moreover, iPad Pro has a dual LED flash that makes it the first iPad having this feature.
That is the 6 things, why iPad Pro 9.7-inch is better than iPad Air 2. However, it doesn't mean that you cannot rely on the iPad Air 2 anymore, but if you need those 6 fabulous features above for your work, then the iPad Pro 9.7-inch is definitely worth buying.
---