The users of iOS devices faced a lot of problems after the iOS 9.3 update; they have complained that when they
The users of iOS devices faced a lot of problems after the iOS 9.3 update; they have complained that when they click on a link to a website sent in the emails, the device freezing etc. So here are few ways to fix the issues that you might face while using the iOS 9.3.
The iOS 9.3 launched by Apple is the latest update of the iOS 9 software which runs on the iPhones and iPads around the world. It should run smoothly but users may come across some issues with iOS 9.3 during or after the update.
A guide has been prepared which covers almost all the common issues with iOS 9.3 and how it should be fixed, so if you have a misbehaving iPhone or iPad after the latest software update of iOS 9.3, here is what you should do.
Read also: How to enable Night shift mode on iOS 9.3
List of problems and their solutions
No updates available:
The update is available in Settings > General > Software Update. Some users have complained that the update is not being seen on their device.
Solutions:
You can try updating it from iTunes on your computer or Mac. Make sure you have the latest version of iTunes, now connect your phone to your Mac or computer. Next open iTunes and click on your device, click on and then Check for Update. You would be able to see iOS 9.3 update and now you would be able to update through iTunes.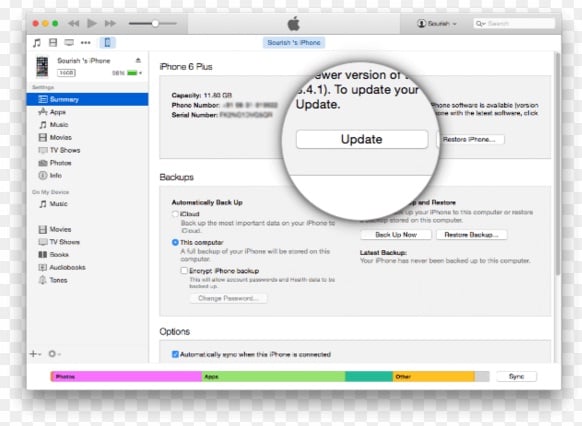 If you can't get hold of a computer or laptop visit your nearest apple store and ask someone to connect your device for the update.
Before you can start installing the update make sure that your device is properly charged and connected to a Wi-Fi.
Device Freezes on Updating:
When you are installing the iOS 9.3 your device might stop responding suddenly. Here are the fixes.
Solutions:
Reset your device by holding together the Power and the Home button for a few seconds and then let go of the buttons once you see the Apple logo on the screen.
If you don't find any changes, try plugging in your device to a power source and charge it for 15 minutes. Once it is charged reset your phone, your device would have returned to its working state now.
If it still doesn't work, connect your device to a computer or laptop and run the iTunes, click iPhone or iPad icon and select either Restore iPhone or Restore iPad in the Summary section. You will get an option to back up your settings before you can restore, it is advised that you get the back-up done. Now click on Restore and iTunes will restore your device to an older backup that you saved either in iTunes or in iCloud.
Cannot Install iOS 9.3:
If you face problems while trying to update the iOS 9.3 you can use the below fixes to remove the bug.
Solutions:
The anti-virus running in the background might be the reason of your issue. You can temporarily disable the security software on your phone; once you have completed the download make sure you turn it on.
If you have additional USB devices connected to your laptop or computer, remove them. Just keep the iOS device, mouse and keyboard attached. Now reboot your iOS device and the computer or laptop and try to install the iOS 9.3.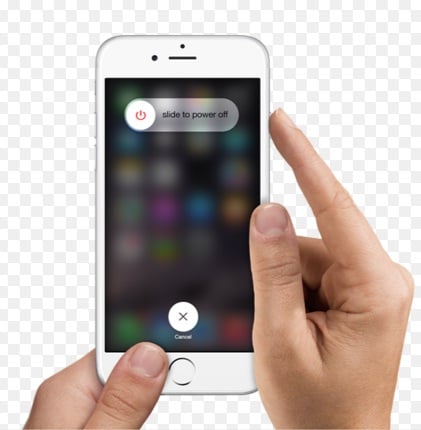 Cannot activate iPhone or iPad:
There are many users who complained about facing problem activating their devices after upgrading the iOS 9.3. The older iPads especially the iPad 2 have been reported by their users to have authentication problems in the iOS 9.3.
Solutions:
In such cases reboot the device and while doing so press and hold on to the power and home buttons for a few seconds till the Apple logo displays on the screen.
Try to activate the iOS 9.3 once the device has been rebooted, if it still fails to activate then connect the device to a PC or MAC and try updating it through iTunes.
If that did not work then turn off the device and with the user's Apple ID password log in to the iCloud website. Once on the website click on Find iPhone, and then click on All Devices, a list of devices should appear, select the one which is not activating on the iOS 9.3 and click Remove.
Be careful not to Erase or Mark as 'Lost'. Now put your device back on and activate it. If it works then go to the device Settings and turn on Find My iPhone.
If you then get a message saying 'Cannot activate because the activation server is temporarily not available' then you should try again later as the Apple's activation server might have shut down because of high demand.
Freezes When Clicking a Link in Email:
Many users have been reporting this error. While they are using the iOS 9.3, and they click on a link in the email app on their devices, whether it's an iPad or an iPhone it becomes unresponsive.
Solutions:
For a temporary solution, you can try turning off the JavaScript in the Safari app by going to Settings>Safari>Advanced then toggling it off.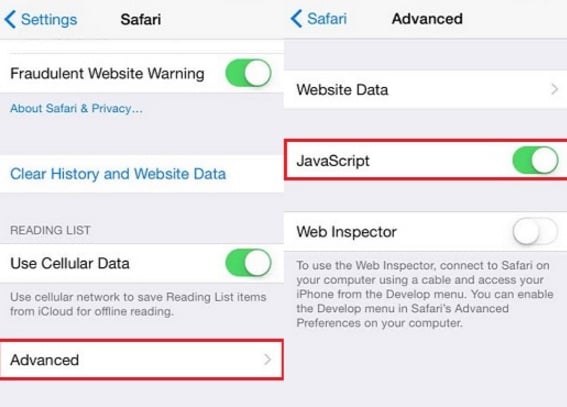 Since the above fix is a temporary one, Apple came up with a bug fixer, an update iOS 9.3.1 that as per the release notes "fixes an issue that made the apps be unresponsive after clicking on links in Safari and other apps."
To install the update you need to go to Settings and select General then Software Update on your device. You would now be able to turn on the JavaScript and click on any links that you get the emails or messages without freezing the iOS 9.3.
Poor Battery Life:
If your devices battery seems to have a drained battery all the time after the iOS 9.3 update, you can try to reset your device by holding the Power and the Home buttons together for a few seconds, once the Apple logo flashed on the screen you can let go of the buttons. Other potential fixes are here.
Solutions:
You should try disabling the location services when not in use; it has an inbuilt GPS system and is a cool feature but drains a lot of battery.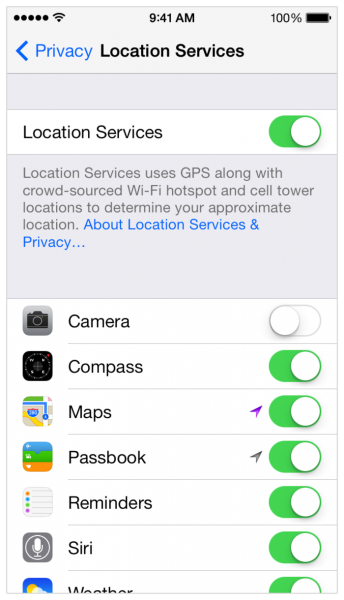 Live wallpapers can be beautiful and mesmerizing, your phone might be consuming a lot of battery. Choose a still image for your background and see if this helps you in battery saving.
In the iOS 9.3 when you close an app in your device they do not close completely, in fact, they keep running in the background and eat the battery of your phone. In order to exit the app completely
Double click on the Home button.
Close a single app by touching on it and flicking it up towards the top of the screen.
Close up to three apps by touching each one with your finger and flicking them all up altogether.
iPad 2 Stopped Working After the iOS 9.3 Update:
Many owners of iPad 2 have complained that their devices stopped working as they updated to iOS 9.3.
Solutions:
Complaints seemed to pile up, compelling Apple to come out with a totally new build for iOS 9.3, called 13E236.
The update has already been rolled out to the iPad owners, so you can check for the update on your device. If your iPad 2 seems unresponsive also known as bricked – then you can download the new build of iOS 9.3, plug in your device into a PC and then update it by going iTunes.
Night shift feature grayed out and scheduled missing:
Night shift is a feature in iOS 9 that helps users to sleep better. But some users have complained that the color of night shift feature is grayed out while some are facing issues with the automatic schedule option such as sunset to sunrise.
Solutions :
If you have turned on the Low power mode option then the night shift will automatically be grayed out. However, there is always a way for that. What you need to do is launch siri and say 'Enable Night shift' and the problem will be fixed most probably.
If it is about setting the automatic sunset to sunrise schedule and you are not finding it in Settings > Display & Brightness > Night Shift > Scheduled, head towards Settings > Privacy > Location Services> System Services to ensure the settings time zone is made on.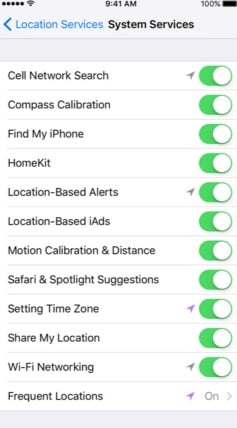 Data Loss Issues:
Some users of iOS 9.3 complained of data loss while upgrading their device.
Solutions:
You can use the iTunes and iCloud to back up your data before you can go for the update. If you have already incurred data loss then take some professionals help to recover back the data that you lost.
The all new iOS 9.3 is loaded with features; small bugs and errors should not stop you from installing the update. Apple has already come out with fixes and will be rolling out more, till then you can use the above easy fixes we compiled for you and solve the issues.
You may also read: How to disable 'Event found in mail' in iOS 9
---