AirPlay is an excellent screen-mirroring tool, but there are more options to choose from. If you invest in a Google Chromecast—which is quite budget-friendly—you can extend this feature to other devices aside from Apple, such as a Windows PC or an Android.
So if you're wondering how to use Chromecast with your iPhone or Mac, keep reading! It's super easy to connect to your devices, and the real fun begins when you're done with the process!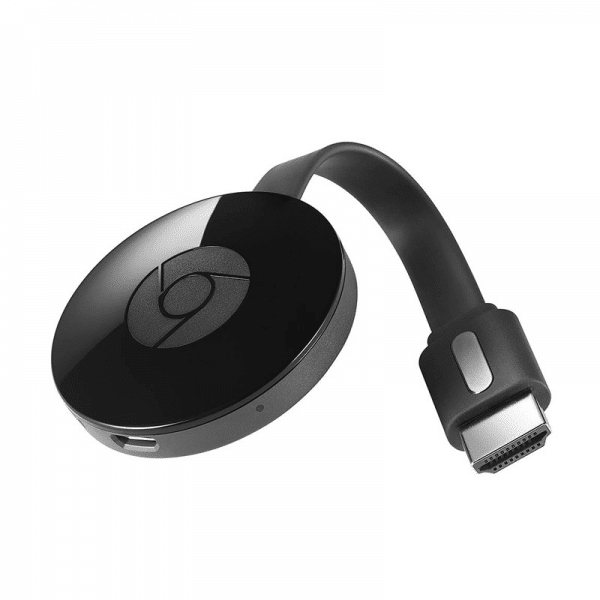 How to use Chromecast on an iPhone
Chromecast works a bit differently on an iPhone than it would on your computer. It's based on the app-based version; therefore, it only works for those that support Chromecast. Some favorites include Netflix, BBC iPlayer, YouTube, Spotify, and more. For the sake of instructions, we'll use YouTube as an example. But don't worry; the method is almost identical across all the apps.
First, make sure you have the YouTube app. Looking something up on a web browser will not be enough. If you don't have it, head to the app store to download it first and wait for it to be completely installed.
Next, sign in to the app with your email and password. Before you start this next step, ensure your Chromecast is up and working and on the same Wi-Fi network as the iPhone. Once this is done, you should see the Cast icon (a screen with wavelengths) at the top right corner of your screen. Click on the icon.
Select your Chromecast from the device list. If you only have one device, it should automatically connect. You'll know you have a successful connection when the Cast icon turns blue.
Now it's time to watch something! On YouTube, search for the video or movie you want to watch and click on it. Your iPhone screen should mirror your TV. You can directly control the iPhone's volume, playback, and other features.
As mentioned above, this method works for every app that supports Chromecast. All you have to do is click that Cast icon at the top and browse your favorite shows and movies!
How to use Chromecast on a Mac
Using Chromecast on a Mac is a little bit trickier. However, the steps below will make the steps very straightforward, so you don't face any hurdles during the process.
On your Mac, download Google Chrome if you haven't already. You can't skip this step as it's very crucial for all those that come next. It's preferred that you don't just look it up but install the app for this to work correctly.
Many sites, such as YouTube and Netflix, have a built-in Cast icon. If your Chromecast is connected and ready, click the icon on these websites, and you're good to go. The process is a bit challenging for websites that don't support Chromecast. First, click the ellipsis (three vertical dots) beside the address field. Select "Cast" from the drop-down menu.
While this method works best for text-based sites (such as a news site), it is not as smooth running for video-based ones (such as Quibi). This might include issues such as video glitching, not working correctly, or not being able to view the video. This is not exactly Chromecast's fault; it's up to the websites to improve how Chromecast functions on their site.