You must be very excited about getting an iPhone 11 as your new smartphone. Who wouldn't be? It's the most powerful iPhone so far, especially regarding cameras. You can use it instantly as fast as you open the box and turn it on if you wish. But then you realize that you must transfer data from your old iPhone to iPhone 11, from contacts, photos, apps, etc. If you are wondering if there is some fast and easy way to do it all, the answer is – there is.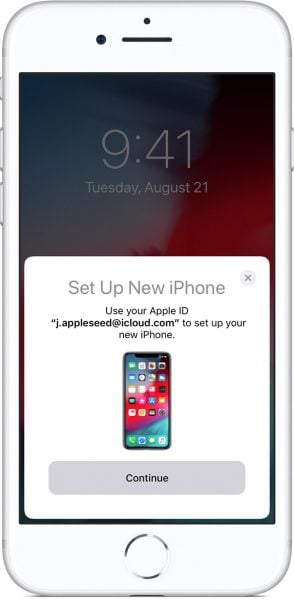 How To Transfer Data From Old iPhone To iPhone 11
You can transfer data from your old iOS device to the new iPhone using iCloud backup, iTunes or Finder backup, or Quick Start. The first two methods will only work if you have backup data to iCloud, iTunes, or Finder. If you still have your old iPhone, transferring directly using Quick Start is much more effective. You can either do it wirelessly or use a cable. This method requires iOS 12.4 or later. Updating your old iPhone to the latest version of iOS before starting the transfer data process would be a good idea.
Transfer Data From Old iPhone To iPhone 11 Wirelessly
Plug both iPhones into the power source to ensure the device will not run out of battery life through the transfer process.
Turn on your new iPhone 11 and set it near your previous iPhone.
The Quick Start screen will appear on the old iPhone. Tap the Continue button. If you don't see this option, make sure Bluetooth is enabled.
On the new iPhone, you will see the animation. All you have to do is scan the animation using the rear camera of your previous iPhone.
On your new iPhone, enter the passcode you used to unlock your previous iPhone.
Follow the on-screen instructions to set up Face ID or Touch ID.
Once done, you will be directed to the Transfer Your Data screen. Here, choose Transfer from your iPhone and let the transfer of data process begin.
Transfer Data From Old iPhone To iPhone 11 Using A Wired Method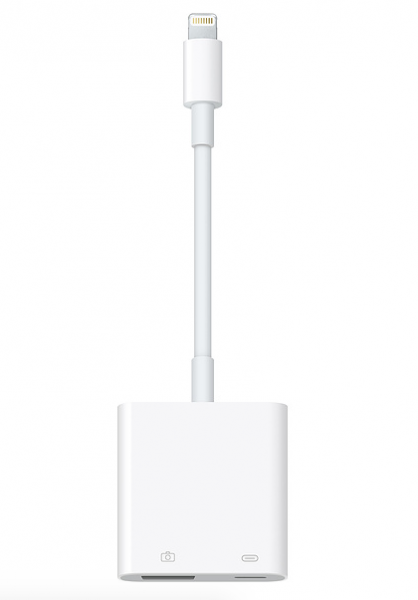 If the wireless method doesn't work, you can transfer data from an old iPhone to iPhone 11 using a cable. However, this method requires a Lightning To USB 3 Camera Adapter and a Lightning To USB cable.
Connect the USB 3 Camera Adapter to a 12W power adapter through its Lightning port. Then, plug the 12W power adapter into the power source.
Connect the USB to Lightning cable to the new iPhone, and the other end to the adapter.
When Quick Start comes up on the old iPhone, tap Continue.
Scan the animation that will appear on your iPhone 11.
Enter your old iPhone passcode on your new device.
Set up Face ID or Touch ID on your new iPhone 11.
Select the Transfer from iPhone option and wait until the transfer data process is done.