Upgrading your computer to the new one is exciting because you will get new technology and new features, and of course, your computer will run faster. But, for some people, transferring data from one computer to another looks like a complicated process.
If you are a Mac user, you can quickly transfer all the information you want from one Mac to another using the Migration Assistant App. It's a native app that comes with your Mac. Let's see how to transfer data from Mac to Mac using Migration Assistant.
How To Transfer Data From Mac To Mac: Preparation Steps
1. Before transferring data, make sure you have updated the Software on both Macs. Ensure your old and new Macs are running macOS X Snow Leopard v10.6.8 or later. You can also check and update all third-party apps that you have.
2. The transfer process might take a few hours, so it will be better to plug both computers into AC power.
3. Click on the Apple menu in the upper left corner of your old computer, select System Preferences, and choose Sharing. Check the Computer Name field to see if your Mac has a name. If the field is empty, enter the name.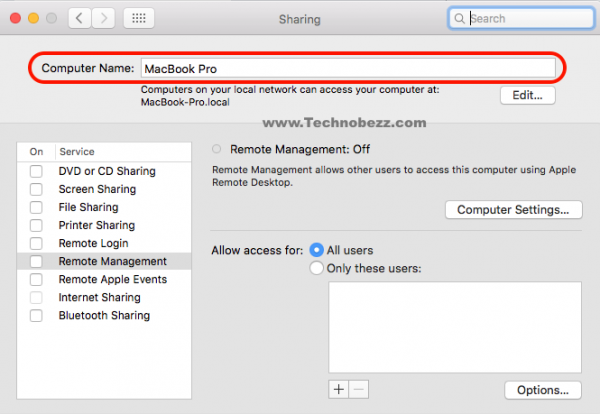 4. Connect your old Mac to the new one using a Thunderbolt cable.
, USB-C
or FireWire.
) It depends on your Mac model.
Steps on How to Transfer Data From Mac To Mac
Step 1: On the new Mac
Launch Migration Assistant by opening the Finder pane and clicking Applications. Here, you can type "Migration Assistant" in the search field, then the app will appear in no time.
Once the Migration Assistant is open, click Continue.
Enter the administrator password if needed.
On the next page, the app will ask, "How do you want to transfer your information?". Choose "From a Mac, Time Machine backup, or startup disk."
Click Continue.
Step 2: On the old Mac
Open Migration Assistant, then click Continue.
This time you have to tick "To another Mac" as the answer to "How do you want to transfer your information?
Click Continue.
Step 3: Back to the new Mac
Your new Mac will be searching for sources. Choose your old computer name and click Continue to confirm.
A security code might appear on the screen.
Step 4: On your old Mac again
Check if your old computer's security code is the same one you have seen on your new Mac.
If you are sure, confirm it by clicking the Continue button.
Step 5: On the new Mac
Select the files from the old Mac that you want to transfer.
The more information you want to transfer, the more time will be needed to finish the process. It might take hours, so performing this process on the weekend or when you don't have so much work to do on your Mac is recommended.