I just realized that you forgot your Apple ID password and want to get an app from AppStore and access iCloud or other Apple services. You tried to enter as many passwords as you can remember, but none seem to be working. It's annoying, right? There are various methods to solve this issue, but the fastest is using the iPhone. You can reset the Apple ID password on your iPhone in no time.
What is your Apple ID?
Before you head to the method of resetting the Apple ID password on your iPhone, here is brief information about the Apple ID. You will find this useful if you are new to Apple products.
Apple ID is a personal account for the entire Apple ecosystem. If you have more than one Apple device and sign in using the same Apple ID, you will get the best experience using Apple products and services. Certain content on each device, such as contacts, photos, etc., can be synced.
Can I use an Apple device without signing in with my Apple ID? There is no requirement for that. You can still use Apple products without Apple ID, but you won't be able to get any apps from AppStore, use iCloud, sign in to Apple Music, and more.
How To Reset Apple ID Password On iPhone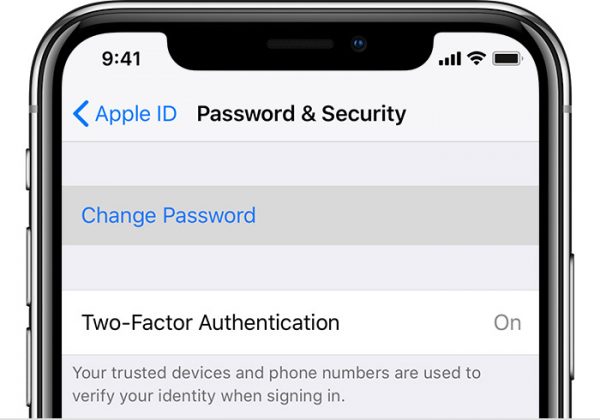 You will be asked to enter your Apple ID password if you want to install a new app or subscribe to a certain service on your iPhone. If you fail to enter the correct password, there is no option for resetting it, as you may find on the other platforms. Don't panic; just follow the steps below:
Unlock your iPhone and open the Settings app from the home screen.
Tap on your name, and then choose Password & Security.
On the next screen, tap Change Password.
You may need to enter your passcode before being directed to the Change Password screen to reset your Apple ID password.
Create your new password on the new box and re-enter it into the second box to verify. When creating a new Apple ID password, ensure it is something you can easily remember but not too easily identify.
Once you have a new password, you can go back to the App Store to get the app, subscribe to certain services, etc.