Do you want to play Google Stadia on your Mac and have wondered how to go about it? This article will teach you how to start playing Google Stadia games on a Mac. You will need to have a membership on the Google Stadia platform before you can start playing on it.
The membership is on a monthly subscription basis. You need to pay about $10 monthly to be a member of Google Stadia. However, having the membership alone does not mean you can play any game on Google Stadia. There are only a few free games to play if you are a Google Stadia member. However, if you want to play more games, you must purchase them. Being a member, you will regularly get a bonus game to play at intervals.
What you need:
Mac
A recent version of Google Chrome browser on Mac
A Google account
Google Stadia account
Google Stadia controller or any other supported controller or keyboard and mouse
A stable and secure internet connection with a minimum speed of 10 Mbps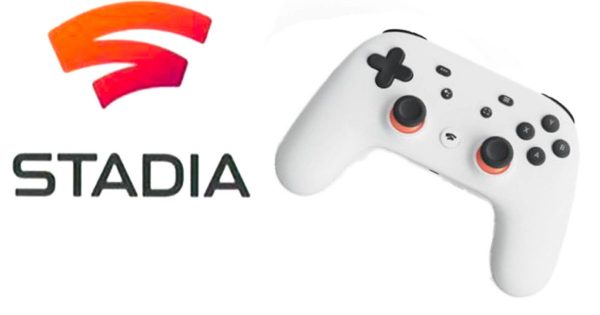 Connecting the controller:
First, you need to set up the Stadia controller, i.e., connect it to the Mac. To do that, you should connect one end of the USB cable to the controller and the other end of the cable to a USB port on the Mac. Remember that your Mac may not have a regular USB port.
You may also have to also connect a USB type-c to a standard USB adapter on the USB cable before connecting it to the USB type-c port on the Mac. When this USB cable connection is made, you should see a steady white light on the Stadia button on the Stadia controller. If you see this light, you can be assured that the connection has been appropriately made; otherwise, try connecting the USB cable again. Any other USB controller can be connected to the Mac similarly.
If you do not have the Stadia controller and have a Bluetooth controller instead, you can connect that to your Mac. If you do not have a controller, you can connect a keyboard and mouse to the Mac and play with that too on Google Stadia.
You must know that if you are playing a multiplayer game on Google Stadia, you can only connect a maximum of 4 controllers, in addition to the mouse and keyboard, to the Mac.
Play:
To start playing on Google Stadia on your Mac, you will need to follow these steps:
Connect the Mac to the internet.
Open the Google Chrome browser on your Mac.
Now, go to the website https://www.stadia.google.com/ on Google Chrome.
Once the website loads, you should be able to log in to the Stadia website using your Stadia account.
Now, using a controller or mouse, navigate to the game that you want to play.
Click on the 'play' option near that game to start playing the game that you want to play.
Points to note:
If the game seems to lag or lose quality, your internet connection is not strong enough. You can try improving your internet connection to get better-quality gaming.
If you stop playing a game, you can resume it at the same position when reconnecting it to the game, even from another device.