With great power comes great responsibility. The internet empowers us by opening up a world of knowledge for
With great power comes great responsibility. The internet empowers us by opening up a world of knowledge for us through our devices. The power of the internet can bring huge bills if we don't use it responsibly. If you are worried about going over your monthly phone bills because of the internet usage on your iOS device, then My Data Manager can help you ease your problems. The app assists you in taking control of your internet usage so that you can save on your phone bills.
Read also- 5 ways to fix iPhone 5s restarting while charging
Here is how to use My Data Manager:
>Start with downloading My Data Manager.  My Data Manager apk file is available on the internet for download. Download the file and install the app.
>The next step is to Set Mobile Plan. Once installed, open the application and agree to the terms of service to proceed. You will be prompted to select your mobile plan to proceed further. The app offers you options to choose from an individual plan or you can join a shared plan or create a shared plan.
>Next, you can select whether you have prepaid or postpaid. You must also tell the app if you have a recurring plan or not.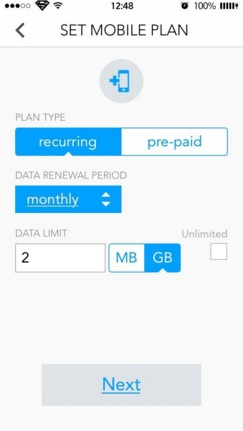 >Here you also choose the data limit for your plan. If you are unaware of the data limit of your plan then you can contact your service provider for details.
>Now you must choose the time period for which the plan will be activated. This means you should select the date when your plan expires.
>After entering all these details click 'Add Now'. This is the last step to set up My Data Manager.
Now that you are done, the app will start monitoring your data usage. Allow the app to send you notifications because these notifications are the key to keeping you informed when your data plan is about to expire.
With everything set up, you will find yourself on the main interface of My Data Manager. Here you will be able to track your data usage by finding out how much you have used and how much is left for you to use. The app also gives you a quota for your daily use of data.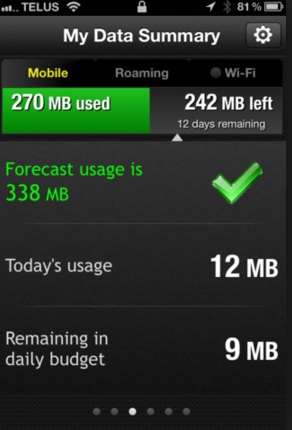 You can adjust the settings of your app by choosing from a list of options. You will find the summary, history as well as the map of your location along with timers and alarms. It is best to check the alarms and make any changes in order to suit your requirements from your data plan.
The options available on the app help you customize the app so that you can manage your data usage in a more efficient way. The app is suitable for those who end up running over their data and over spending on their phone bills.
My Data Manager apk download frees you from the stress of evaluating your data on your own. In addition to this, you can use your data more efficiently when you use the application. Keeping a track of your data becomes easier and if you are on a limited plan you can easily figure out when to limit your data usage and when it is time for you to pay for your plan.
Your iOS device can use up a lot of data through applications that run in the background. If you have an app that looks out for the use of data and keeps a track of what is using up your data, you will be in better control of your monthly bills.
You may also read- 5 ways to fix iPhone 5s slow charging
---