You probably have heard about the proximity sensor. It's contained in today's smartphones. What
You probably have heard about the proximity sensor. It's contained in today's smartphones. What is the proximity sensor? How important is it? And how it is used on iPhone? The proximity sensor was introduced for the first time in 2007. The proximity sensor detects any object close to the screen and it's used in iOS to make display sleep when you are placing a call and when your iPhone is attached to the ear. This is one of the first important features in iPhone which makes the display of iPhone not to be touched unintentionally when you are making a phone call. This feature also aims to save battery life when you have a long conversation on your iPhone.
What if the proximity sensor is not working on iPhone? The iPhone display remains lit when you are having a phone call and unintentionally touch the display or touch the mix feature so that your iPhone mix is mute and your friend will not be able to hear your voice. It can be so annoying. So, we want to share how to fix proximity sensor so that you can enjoy your phone comfortably without worry to touch the iPhone display.
See also: How To Fix Iphone Not Ringing Problem 
Ways to fix Proximity Sensor Is Not Working On iPhone
Remove the case and screen protector and clean the display
There are various iPhone cases available, made from different materials, with different design and functions. If you are noticing issues with the proximity sensor, remove the case. In case you have a screen protector, remove that too. Properly clean the display of your iPhone.
Turn the phone off/on
Power off iPhone by pressing the power button for a few seconds until Slide Power Off appears, then slide it to the right. Wait for a few seconds and switch it on by pressing power button (sleep/wake button). When a device misbehaves, a restart is often all that is needed for things to start functioning again.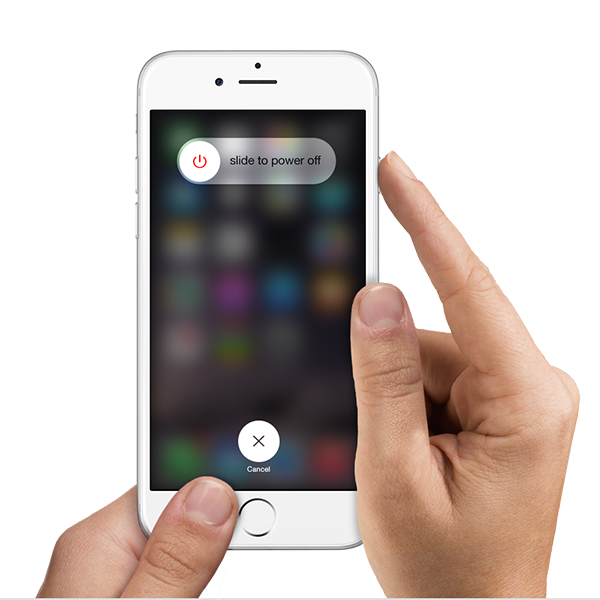 Hard reset
The forced restart method can fix many iPhone issues, such as the app crash issue, freezing or lagging of the iPhone, etc. This method can free up your iPhone RAM and make its performance faster. Some users said this solution can be quite handy when iPhone proximity sensor not working. To perform a hard reset:
Press and hold the Power button and the Home button at the same time
Hold the buttons for at least 10 seconds or until the Apple logo shows up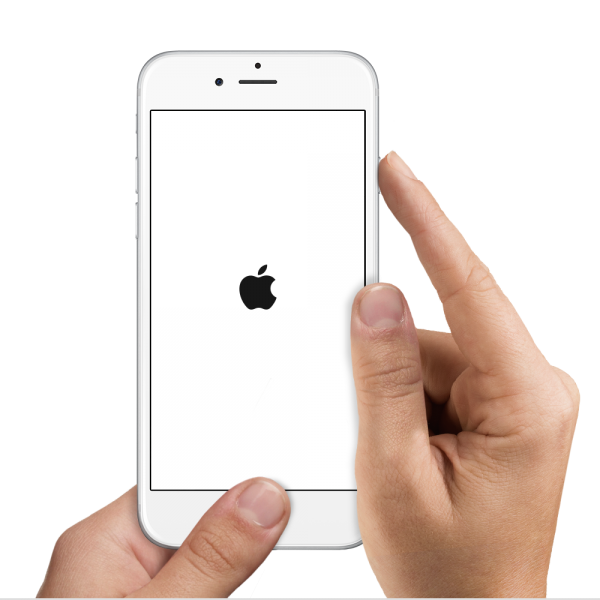 You may also read: How To Fix iPhone Won't Connect To iTunes Store
Update iOS
Sometimes, the issue on iPhone comes due to some bugs. This problem is usually solved once you update the Software to the latest version. The update also brings some other fixes and new features. Here are the steps to update the iOS:
Make sure you have a fast Internet connection. The unfinished updating process may cause the issue known as iPhone stuck in recovery mode.
Connect your device to a power source
Don't forget to back up your data before the process starts.
Go to Settings > General > Software Update.
iPhone will check for the update. The new update will appear on the screen if it's available. You will be able to see the short explanation and the update size as well.
Tap "Install".
iPhone will restart and install the newest iOS update. If it succeeds, you will be welcomed with "Update Complete" screen.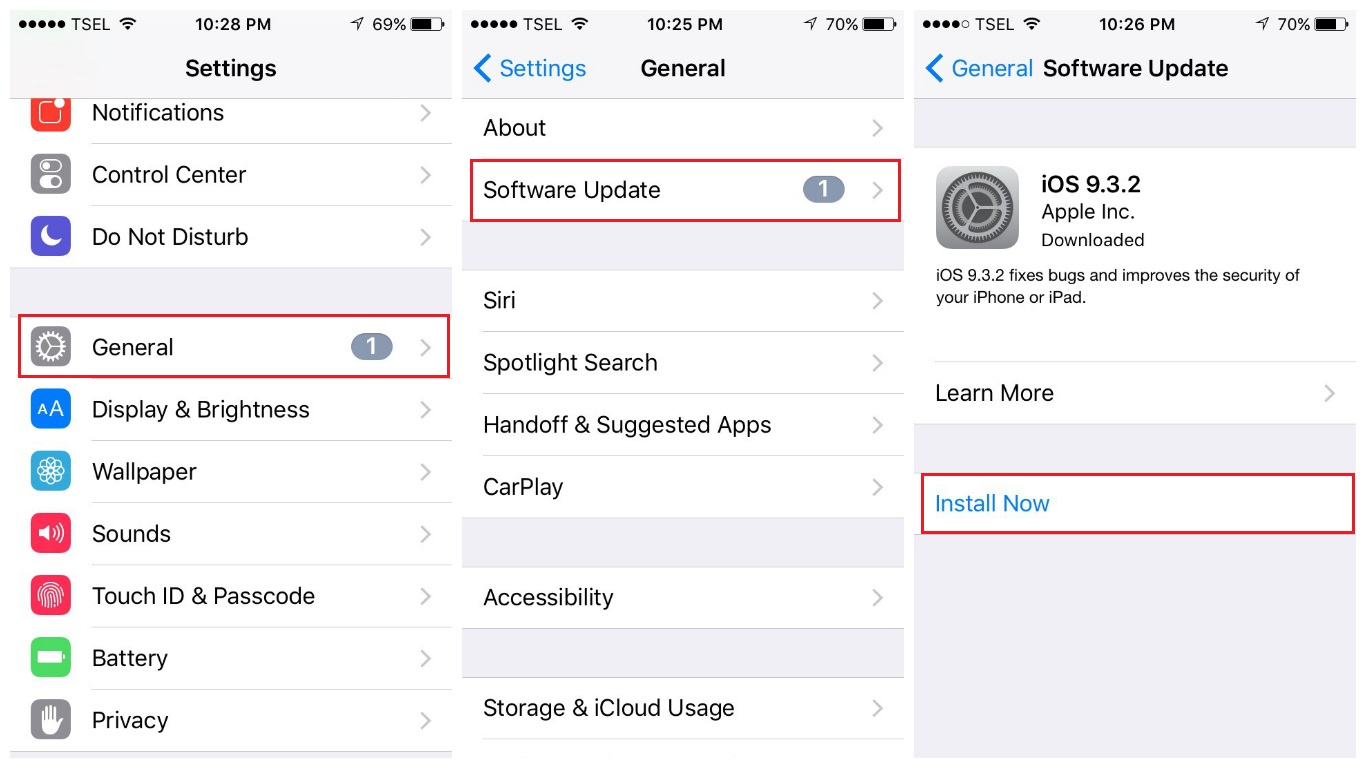 Reset all settings
If none of those methods works, you can try to perform Reset All Settings on your iPhone. This technique will reset all the settings to its factory defaults. To perform it, go to Settings > General > Reset > Reset All Settings. After you enter the passcode, tap Reset All Settings to finish the process.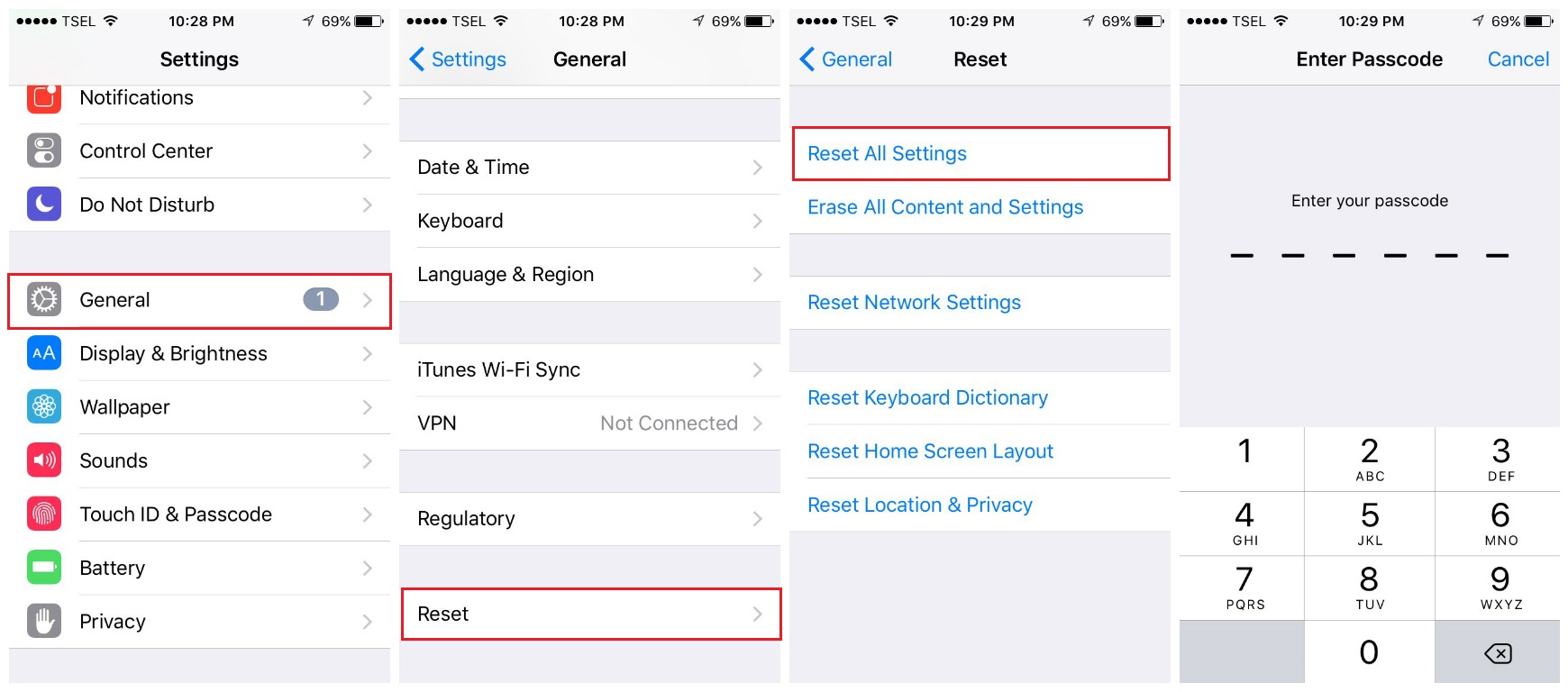 Erase all content and settings
This method will not only wipe the settings, but also all data and apps you have on your iPhone. That's why you have to back up data beforehand. The steps are similar to "Reset All Settings" method, except on the last part. Open Settings > General > Reset > Reset All Contents and Settings. Enter your passcode, then tap "Erase iPhone" to confirm.

Restore your iPhone
You may ask, what is the difference between "Erase iPhone" and "Restore iPhone" methods. Both will wipe all data and settings on the iPhone, but restoring process will do it deeper. The restoring process will also format and reinstall OS.
Connect the iPhone to Mac/ PC using a lightning cable
Make sure you have installed the latest iTunes version on your Mac/PC
Open the iTunes software
On the summary tab, click Restore
iTunes will download the firmware first
Let the restoring process to complete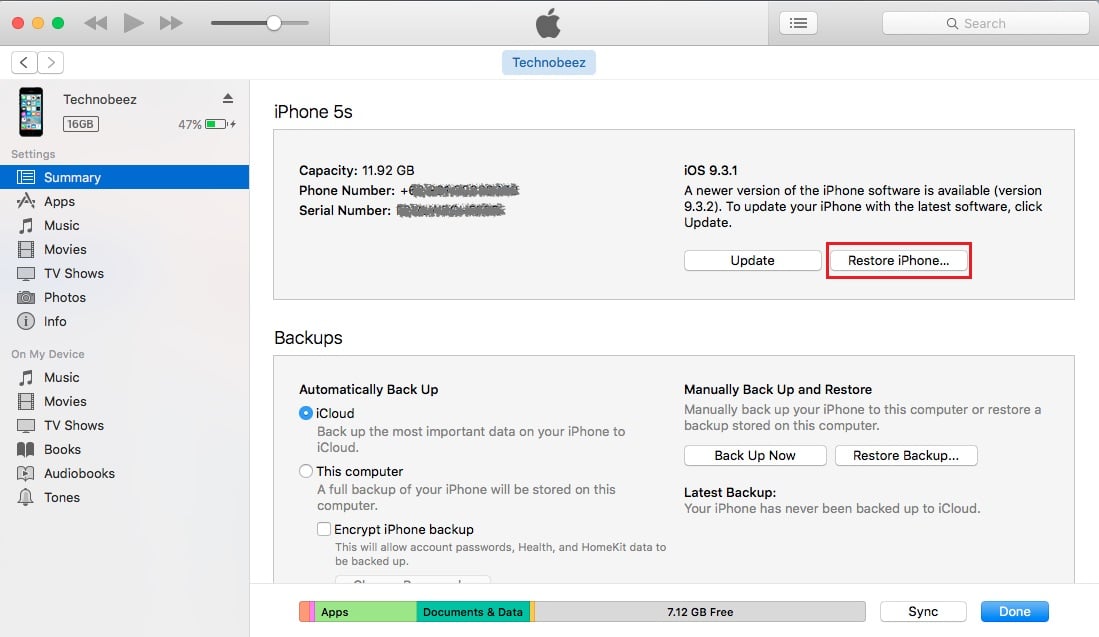 Restore iPhone in DFU mode
DFU mode or Device Firmware Upgrade allows all devices to be restored from any state. To restore your iPhone in DFU mode: plug iPhone to Mac/PC then launch iTunes. Hold down the power button and home button until iPhone restarts. Wait for 5 seconds and release the power button but keep pressing the home button. If it succeeds, your iPhone screen will remain dark but iTunes will detect your iPhone in recovery mode. Choose Restore and iTunes will download the firmware that is needed and restore your iPhone to factory setting.
These problems/solutions are found and effective on iPhone 4, iPhone 4s, iPhone 5, iPhone 5s, iPhone 5c, iPhone 6, iPhone 6 Plus, iPhone 6s, iPhone 6s Plus, iPhone SE, iPhone 7 and iPhone 7 Plus.
If you have tried all the Software troubleshoots above, but the proximity sensor is not working on iPhone, you should visit the nearest Apple Authorized Service Provider or visit one of the Apple's stores nearby.
---