From time to time, you can see some errors on your iPhone, and one of them is "Cannot verify server identity." This error may pop up when you try using your Mail app. We understand that this can be super annoying, so without further ado, let's see how we can fix it.
Cannot verify server identity error – ways to fix it
Here's what to do if you see this error on your iPhone.
Close the Mail app and relaunch it.
Let's start with the simplest solution of all. All you have to do is force close the Mail app and relaunch it. Tap the Home button twice, and the App Switcher will open up. Find the Mail app and swipe up to close it. Once done, go back to the Home screen and tap on the Mail app to open it.
Restart your phone
Remember that most glitches and bugs on your iPhone can be fixed with a restart. When an error message pops up, we tend to look for solutions online without trying this first. So, restart your phone and see if the error shows up again.
Delete your email and add it again
Doing this will not delete your email; you will remove it from your iPhone. Here is what you need to do:
Open Settings and then go to Accounts & Passwords
Under the Accounts section, find the email you want to delete
Tap on it and then tap Delete Account
Tap Delete Account to confirm the action
Once you've done this, go to Settings > Accounts & Passwords > Add Account. Choose your email service and provide the information needed.
Reset all settings
Another thing to try is to reset all settings. To do that, go to Settings > General > Reset > Reset all settings.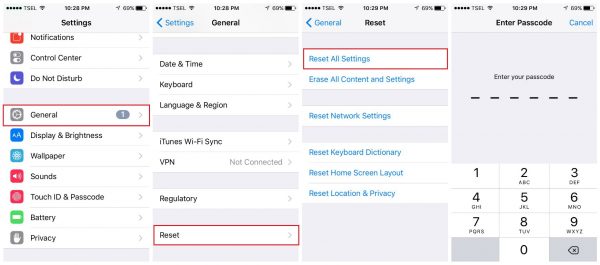 If nothing seems to be working, contact Apple.