The iPhone 4 might be called as a perfect device which is full of excellent features and has really impressive
The iPhone 4 might be called as a perfect device which is full of excellent features and has really impressive specifications. It is sure to impress any person with its looks as well. But even the most perfect of things has some flaws in it. So this perfect tech piece of your also has some flaws and the iPhone 4 unresponsive screen problem is one such imperfection. This iPhone 4 unresponsive screen problem can be really irritating if it keeps occurring too often. So to take away the pain from all the iPhone 4 users we have brought this post. This is going to give you some possible solutions for this iPhone 4 unresponsive screen problem.
Well before we go forward with our fixes let's see what a user should do to avoid facing this problem in future or at least bring the frequency of occurrence of this problem. Some things that a user must do are as follows –
Keep your phone updated with the latest iOS software
Do not keep filling up your phone memory with unnecessary files. Keep a good amount of memory as free.
Do not open too many applications simultaneously without closing the previous one.
If you find some particular app causing the problem many times then just uninstall that app and look for a replacement.
Solutions for other iPhone 4 issues such as keyboard lag issue, Bluetooth issue and many others are discussed here at Technobezz. So if you face any problem with your iPhone 4, visit here.
See also- 5 ways to fix iPhone 4 won't turn on
Fixes for iPhone 4 unresponsive screen
Method 1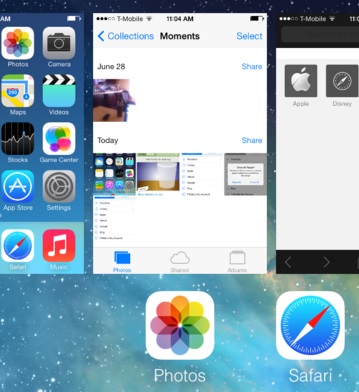 Well the most common cause of the iPhone 4 screen become unresponsive and freezing is some certain app causing it to behave in that manner. If you are seeing this unresponsive screen just after you tried opening an app and it failed to open successfully then this is surely the case with you. In that situation you can unfreeze the iPhone by just closing the problem causing application. For this quickly press the Home button two times. By doing this the iPhone 4 will display previews of your recently use apps. Just swipe left to reach the app that you want to close and then swipe up on the app preview to close that app.
Method 2
The first thing that you should do is to restart the phone. Just do a normal restart by pressing and holding the home button until you see the slide bar for turning the phone off. Once you see it just turn the phone off and then turn it on after a couple of minutes.
Method 3
There can be some situations in which the iPhone would even stop responding to even the restart procedure. It will not respond when you try to restart the phone by pressing the power button. You will have to force restart the phone in that scenario. You can do this forced restart of the phone by pressing and holding the On/Off button and the Home button simultaneously. Just keep holding them until you are able to see the Apple logo on the screen and then going off the screen again. Now the iPhone 4 has been turned off, just restart it after a couple of minutes. Your phone will start working like normal again.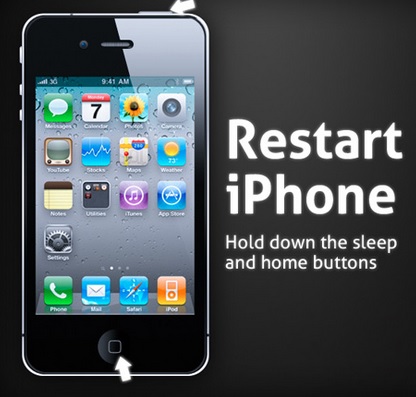 Method 4
If none of them works then you should try restoring your phone. You can do this with the help of iTunes. Just connect your iPhone 4 with the computer through a USB cable. After the phone has been connected open iTunes and select your phone. Now just select Restore. If you are unable to see your phone in iTunes then you should get the device into recovery.
So these were the possible fixes for the iPhone 4 unresponsive screen problem which can even be tried by a basic user. But if none of these has worked then the only option left with you is to take your iPhone to an official Apple store for service. The professional there would be able to take care of this problem in a better manner.
It is recommended that you do not go to just any unauthorized mobile technician as the iPhones are really sophisticated and sensitive that an unprofessional and untrained person might end up making the matters worse.
---