If you have an iPhone, the last place you want to see your device in is certainly water. No matter if you dropped your device in the toilet, sink, or the sea while you were enjoying the walk on the beach, the situation will be equally frustrating. One thing that you should keep in mind is that iPhone water damage does not necessarily mean your device is unusable, so you should leave panic on the side, and you should act. In this article, we are going to share some tips that will help you fix water damaged iPhone.
See also: 5 ways to fix iPhone sound on apps isn't working after iOS 8.4 update
How to fix a water damaged iPhone
If your device got in touch with water, the most important thing is to wipe it off, and let it device dry. Using the iPhone right away can cause many other issues. One of the frequently asked questions is how to fix iPhone home button after water damage. You can avoid this, and many other problems such as iPhone won't charge after water damage and screen issues, just by letting your device dry completely.
There are a couple of things you need to do right away, but there are also some things to avoid.
Things to do right away
Take your device out of the water.
Turn it off. Press and hold the sleep/wake button and "slide to power off". If your device turned off once you dropped it into the water, avoid turning it on.
If any cables were connected to your iPhone, such as the USB cable or headset, remove them.
Remove the case if you are using one.
If you have the screen protector, you can leave it because they are water-resistant, and thus, the protector will prevent screen damage.
The next step is to dry the exterior and the interior of your device. You can use a clean cloth, a towel, cotton t-shirt, whatever you have with you at the moment. Wipe the device, its screen, sides, and back.
Don't forget to remove the water from the charging port, speakers, microphone, and make sure to properly wipe the Home button, mute button, and volume buttons.
Take the SIM card out.
In case you know how to remove the battery, do that as well. If you have never done it before, skip this step, because you can cause more damage, and the fact you dropped phone in water won't be your only concern.
What not to do
Don't use your iPhone right away
If your iPhone is turned off, do not try to turn it on.
Don't use the hair dryer to dry your iPhone. It can cause the damage to iPhone components.
Do not try to charge your device or
Do not attach any accessories
Even if you spilled just a little water or any other liquid on your device, these are the things to do and to avoid. Many times, the home button or the screen issues can be caused even with a few drops of water. Turn your device back on and start using it when you dry it completely.
If your iPhone fell into the water, once you go through the list of things to do right away, don't turn it back on just yet. The water can get into the phone, and you need something that will absorb all the moisture.
What to do next?
There are a couple of options, and uncooked rice is one of them. I bet you heard about this before, and if you want to try this out, here is what you should do. Take a plastic storage bag or a bowl, fill it with uncooked rice, and place your phone in it. Make sure that the water damaged iPhone is completely covered. The next thing you need to do is leave your device in the bowl or plastic bag, for 24-48 hours. This will dry your device, but we must mention some of its flaws. This will cause a corrosion, but that's not the only pitfall. The rice grains can get into the ports. Keep these things in mind.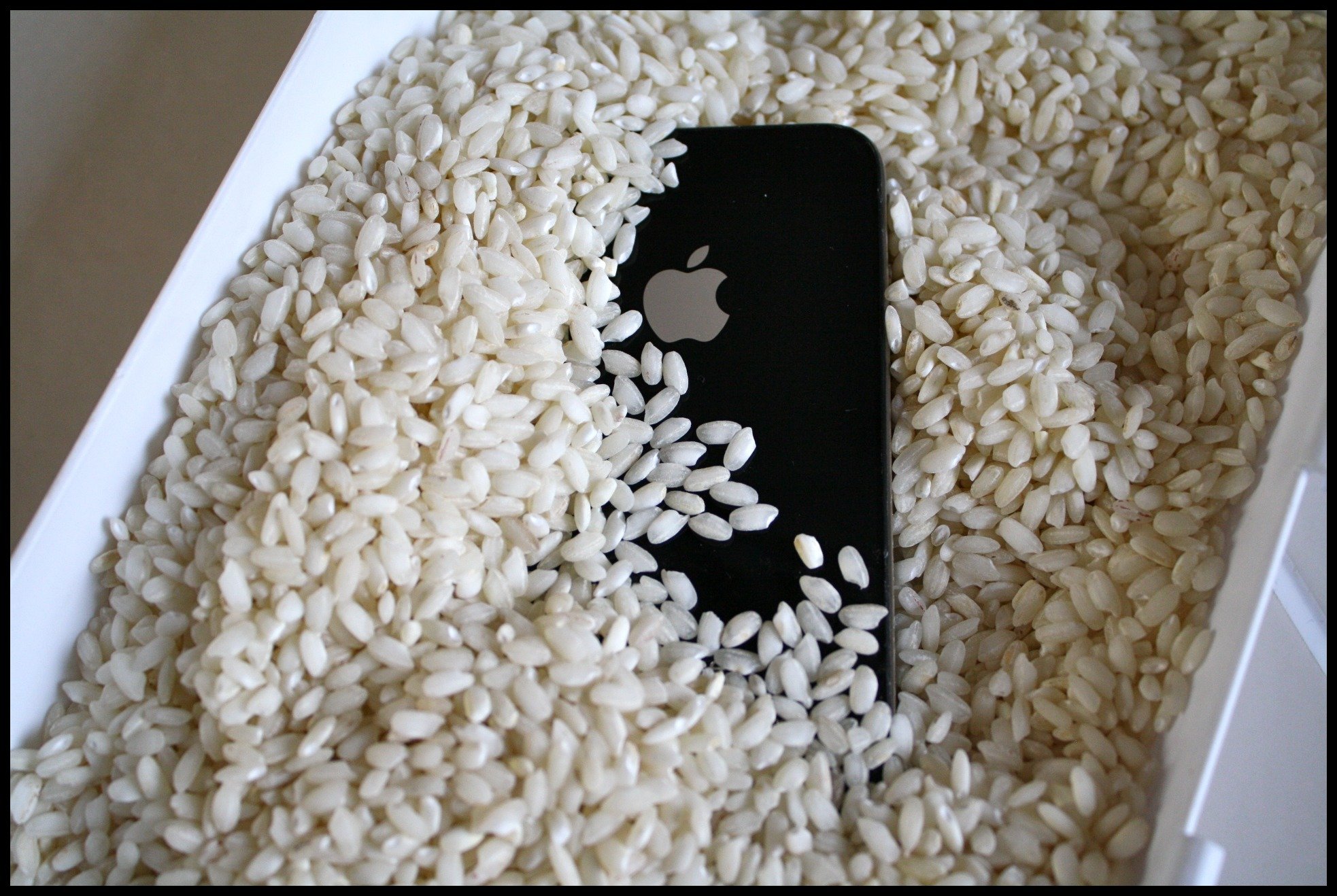 The other option that may help you fix iPhone water damage are silica-gel packets but remember you will need enough of them to cover your device. Again, you can take a plastic bag, place your iPhone in it along with the silica-gel packets, and leave your device in the bag for next 24-48 hours. Silica gel will absorb the moisture and hopefully, your iPhone will work just fine after you turn it on.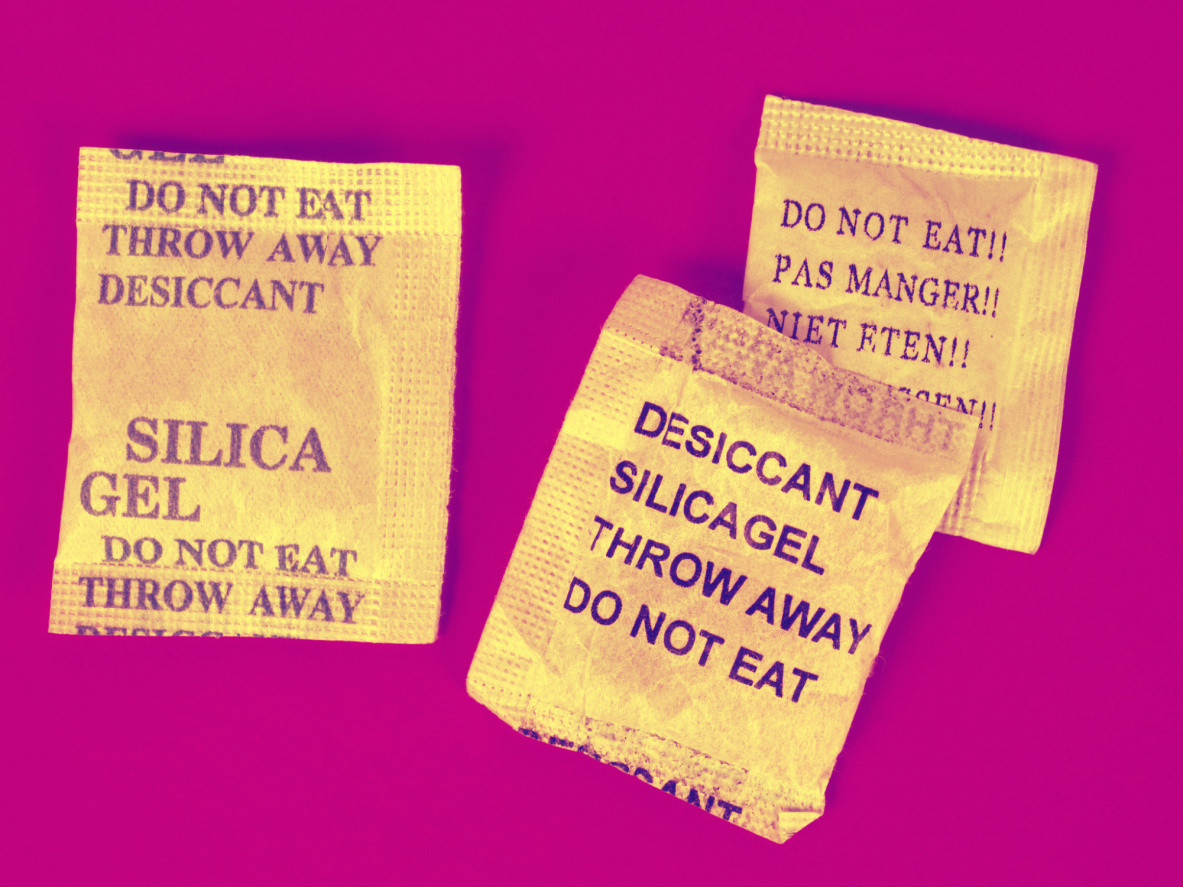 When your device is finally dry, you should check the water indicators that will show you if your device is damaged or not. If there is damage, the indicators will turn red. If there is no damage, these indicators will be silver or white, and we hope that is exactly what you will see. Turn your device on. Fingers crossed, it will work just fine.
iPhone No service error after water damage
So your phone is dry, you were able to turn it on, but now you see "No service". Very often, an iPhone keeps searching for service after water damage. What to do? Follow the tips below:
Date & Time – If you disconnected the battery to dry your device, you may notice date & time are wrong. Once you set correct date & time, no service error should disappear.
If you reinserted the SIM card, make sure you placed it properly.
Toggle Cellular data, Wi-Fi, and Airplane mode.
Contact Apple or visit one of their stores
If your iPhone set in the water for too long, the chances are the rice or the silica gel won't be able to absorb all the moisture. The water can damage the components inside the phone. In that case, contact Apple to fix the hardware or replace the components.
When it comes to water damaged iPhone, getting professional assistance is certainly the best possible idea and even if you will spend some amount of money, experts will fix the problem. So, if you don't want to experiment with uncooked rice, or silica packets, take your device to the Apple Store or one of the service centers.
These problems / solutions are found and effective on  iPhone 4, iPhone 4s, iPhone 5, iPhone 5s, iPhone 5c, iPhone 6, iPhone 6 Plus, iPhone 6s, iPhone 6s Plus and iPhone SE
The tips we shared with you can help you fix a water damaged iPhone, but you need to be patient and wait for about two days. The other option is to get professional assistance. To avoid this kind of problem in the future, you may consider getting a waterproof case for your device.
You may also read:
How to get Microsoft Office for iPad and iPhone