iOS has various great features that allow users of iPhones and iPads to enjoy many different things and get the most out of their devices. The feature we are going to discuss here is the background app refresh.
If you are using an app and switch to another, the one you previously used will remain active for a while, and then it will go into a suspended state. And when an app is in such a state, it won't check for new content or updates. In addition, the app won't take up the system's resources. But what if you want the app constantly updated with new content? That's exactly when this feature comes into play. Here's how to enable and disable background app refresh on iOS devices.
How to manage background app refresh
If you want the battery of your iOS device to last as long as possible, then it would be best to leave this feature disabled. If the app or more apps are constantly updated and refreshed, it will greatly impact your device's battery life. On the other hand, if you prefer to get updates and new content and are not concerned about the battery, feel free to enable it. Here are the steps:
Open the Settings on your iOS device
Then go to General
Tap Background app refresh
Enable the feature
You can enable or disable background app refresh for each app individually by tapping on the switch next to the app.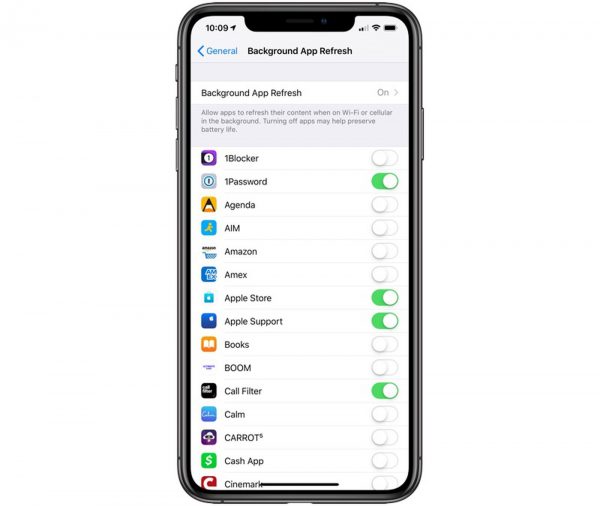 If you change your mind at some point and want to disable this feature, just go back to Settings > General > Background app refresh and turn it off.