Automation in all the things is an invention which can make us feel comfort. With automation we don't have to do things that can be done automatically. The easiness or any idea related to it will always be adopted by many companies, included technology company like Apple.
Apple with their iPhone and iPad wants to satisfy their users and hopes their users will able to feel the real service from a smartphone. Smartphone is supposed to help you with your business not the reverse.
Automation on iPhone is connected to some things like back up, downloads, update for one purpose: Apple wants everything just it works and user is not occupied with those things. It is a good idea, but it can be bad just because one thing, for instance: iPhone can automatically updates an application once its update is available. It can run well if you have a fast internet connection, but how if you you are in the condition where you are facing an internet network issue, and the downloading process is hung up and in that situation that application cannot be used.
see also How to Save Cellular Data Usage on iPhone/iPad
Or it could be you want to keep the current application and you don't like the new version of that application. Of course this issue has been thought by Apple iOS team and they provided toggle setting to disable auto updates apps.
Steps to disable auto updates app on iPhone
Step 1: tap Settings
Step 2: tap iTunes and App Store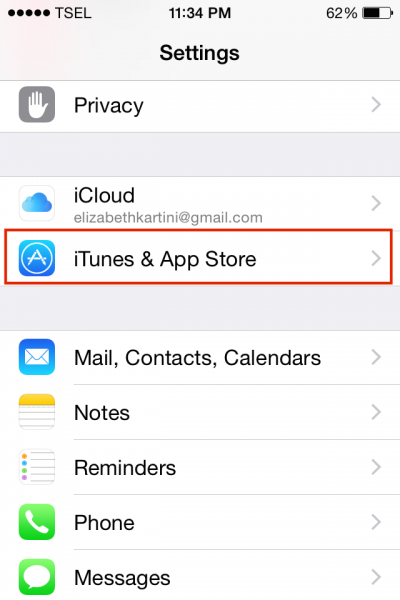 Step 3: on AUTOMATIC DOWNLOAD section, swipe off Updates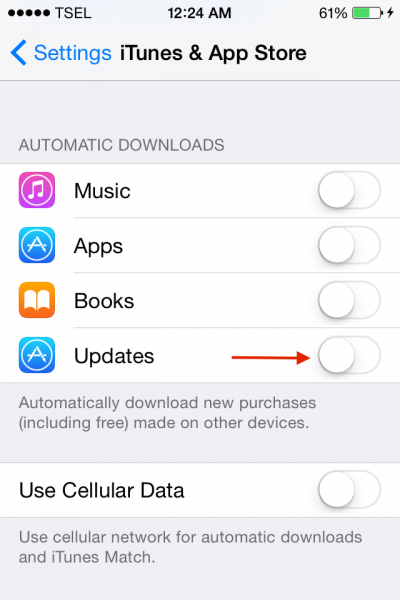 The Steps above, you can apply on the iPad
Steps to disable auto updates app on iTunes
Step 1: Launch iTunes on your computer
Step 2: on menu bar go to iTunes >> Preferences (Mac) or Go to Edit >> Preferences (Windows)
Step 3: click tab store then uncheck Always check for available download