Apple Music is a great music streaming service. You can access it on various devices, including Android smartphones or tablets. The service offers a free trial period, and since it just became available in certain countries, those countries got the chance to use Apple Music for six months at no cost. If you want to cancel the free trial, you should have one thing in mind – once you end it, you won't be able to use the service. So, think about it before you make a decision. Still, the steps are listed below if you want to do it. Let's see how to cancel the Apple Music free trial on Android without further ado.
How to cancel Apple Music Free Trial on Android
If you decide to cancel the free trial, as soon as you do that, you won't be able to access the service unless you subscribe and start paying for the service monthly. So, we are mentioning it again – consider this before making the final decision, especially if you have a free trial for six months. Here's how to cancel the free trial on your Android device:
Open the Apple Music app on your Android smartphone or tablet
Next, tap on the three dots in the top-right corner of the app
Now tap Account
Tap Manage Membership
On the next screen, tap on Cancel free trial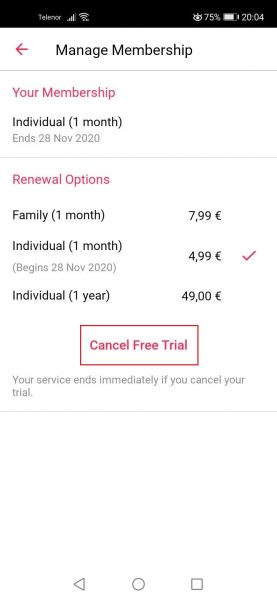 In the pop-up window that will show up, tap Confirm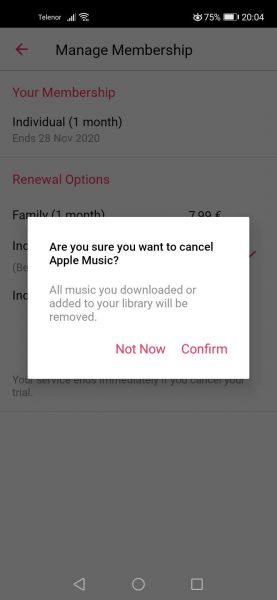 That's it. Your Apple Music free trial has successfully ended.