If you love to read specific articles or digital books, you usually encounter new words that you don't understand yet or have doubts about the meaning. Searching for a certain word alphabetically is a bit unpractical, don't you agree? But what about a digital dictionary? That's precisely what you need; it is a far more practical option!
Apple introduced dictionary on OS X as a separate application that can be accessed independently. The dictionary on OS X can also be accessed directly through the context menu on the word we select. This is how we can find the words faster without opening the app first. The same concept was adopted by iOS, but not as a separate app, but as an option that appears on the context menu when we are selecting certain words.
iPhone is used by people worldwide, not only by those who live in the US, which is why the need for dictionaries with different languages keeps increasing. The number of iPhone users is increasing as well.
By default, Apple only activated the English dictionary. If you need a dictionary with another language on your device, you can easily add dictionaries on your iPhone.
Steps to add dictionaries on iPhone
Preparation: iPhone, iPad, or iPod Touch with iOS 8 installed inside.
Steps:
Launch an application where you can find some words to select, for example, the Notes application.
Select a specific word (in this example, we select a "music" word) by double tapping it until it's highlighted.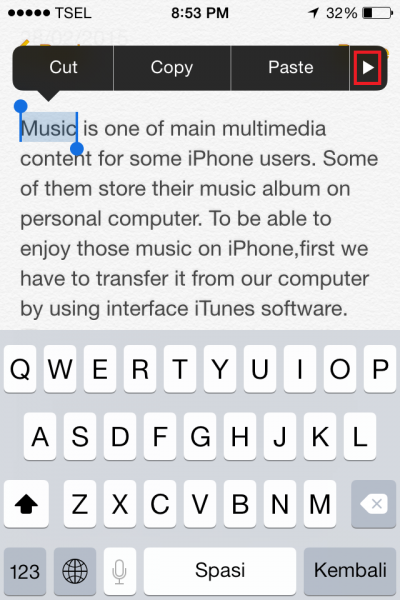 If a pop-up menu appears, you can tap define. If you cannot find define menu, tap the arrow.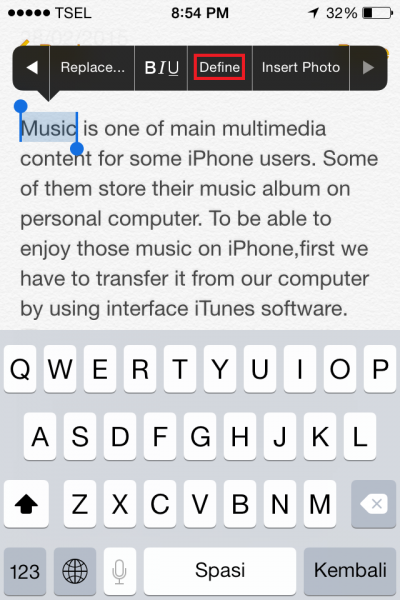 On the word dictionary screen, tap Manage.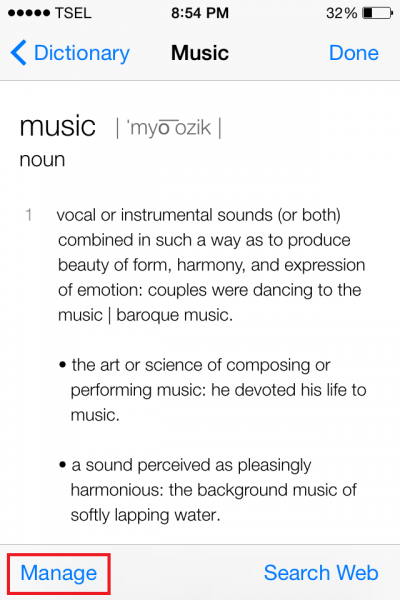 You can also choose the language you need by tapping the cloud icon and downloading it first.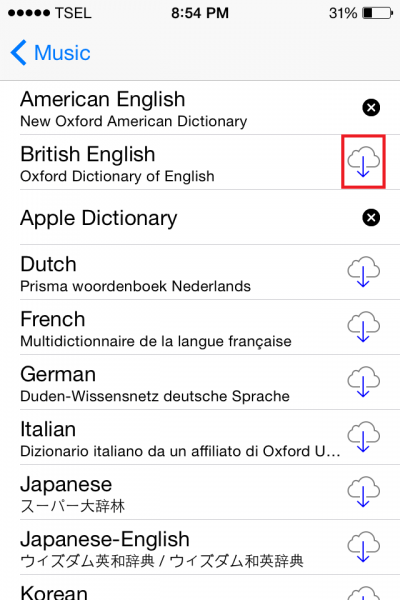 If you want to remove the current dictionary, tap the "x" sign.