Samsung recently unveiled its latest smartphone Galaxy S6 in Barcelona at MWC. As soon as people got to know
Samsung recently unveiled its latest smartphone Galaxy S6 in Barcelona at MWC. As soon as people got to know about this smartphone, its features, designs etc, one topic became the hot discussion, is Galaxy S6 better than iPhone 6?
Though Galaxy smartphones are accepted by a decent number of people but still the company is having little tough time in making money from its smartphones mainly because of the phone's plastic body. Meanwhile Apple announced their most profitable quarter in history. So the question is, if the beautiful S6 handset with amazing features and eye-catching design is going to balance back in Samsung's favor?
See also- Samsung Galaxy S6, everything you need to know about this phone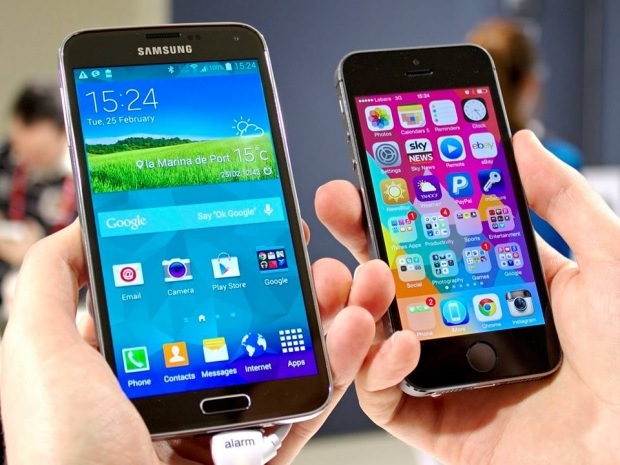 Here are some comparison between Galaxy S6 and iPhone 6
Power
Galaxy S6 comes with 64 bit octa-core Exynos 7420 processor and it has 3 GB of RAM which is pretty good while iPhone 6 has 64-bit 1.39 GHz dual-core A8 processor with 1GB RAM. From this point, Samsung is way ahead but it's a very known fact that Apple takes a lot of care and attention to meld its software and hardware which keeps the phone at its best.
Design
Design is one thing that makes the Galaxy S6 more attractive, the plastic body is replaced with glass back and metal sides. The gorgeous looking iPhone 6 is also benefitted from its design which is only 6.9mm thin and everything is in right place. So it's up to you which one you choose when it comes about the design. The Galaxy S6 design is many way similar to iPhone 6.
Screen
Not much change you will see in the screen as Samsung again gone for AMOLED screen, 5.1 inch with 1440 x 2560 pixel resolutions.
This is where Apple is not pushing hard, iPhone 6 has 4.7 inch display with 750 x 1334 pixels. Next year we expect little bigger screen from Apple devices.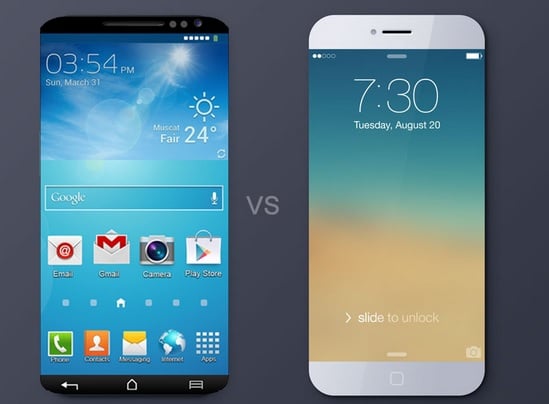 Camera
Photo taking capability is one of the most famous features of Galaxy S6 with 5MP front and 16 MP back camera. A new pro mode and optical image stabilization technology make your photos the best they can be.
The 8MP camera of iPhone is capable of taking excellent shots in any condition. The shutter speed is also excellent because of the Focus Pixels.
Both the cameras are outstanding but Galaxy S6 is little better because it is more sensitive in low light and also has a 5 PM front facing camera.
Battery
Galaxy S6 has battery capacity of 2550 mAh while iPhone 6 is powered with 1810mAh battery. The battery capacity of iPhone 6 is adequate when it is compared with previous models but there is a matter to concern if you compare it with Galaxy S6 because it is likely to go for long time.
Verdict
Comparing Galaxy S6 and iPhone 6 is one of the toughest jobs because both are excellent. Now it depends on you if you prefer rugged ecosystem of Apple, mixed with a sturdy smartphone or Galaxy S6 which is a combination of power and excellent design.
---