iOS 11 is really a blessing to all the iPhone/iPad users who have suffered from memory space shortage in the
iOS 11 is really a blessing to all the iPhone/iPad users who have suffered from memory space shortage in the past. Apple has included a couple of features in their latest operating system that aims to free up storage space on iPhone and other iOS devices very carefully. Thus it eliminates the need to dig into your device to free up space rather everything is performed by Apple and you just need to tap a single button and you will be able to uncover enough space on the device.
Well, if you are wondering how to free up storage space on iPhone in iOS 11 and iPad, this article is for you. It explains the process in full detail. So, keep reading to unveil the process.
See Also: How to set up home sharing on iPhone and iPad
How To Free Up Storage Space On iPhone And iPad
Method 1: Enable the feature 'Offload unused apps'
Offload unused apps is a great feature in iOS 11 that delete the unused apps from your iOS device. However, do not worry as it does not erase the document and data. So, if you have downloaded some apps in the past and found them to be unnecessary then those unused apps will be deleted automatically after a certain period. You can enable offload unused apps feature by going to Settings> iTunes and app store> Offload unused apps and enable that.
When this feature is turned on, the unused apps will get deleted automatically thus free up storage space on iPhone in iOS 11. And later on, if you wish to reinstall those deleted apps, their data will be restored automatically. So, what can be better than this?
Method 2: Apple Recommendation
Apple recommendation is probably the most useful feature in iOS 11 using which you can free up some notable amount of space on the device. To see that recommendation section, go to Settings > General> iPhone storage. Here you will notice how much internal storage is been occupied by the apps, messages, photo library etc. And below that, the section recommendation is included that offers various suggestion and you can follow them to free up the storage space on your device. The suggestions are here:
iCloud photo library: This is the first option upon enabling which the entire photo library will be uploaded to the iCloud thus saves a great amount of space on the device.
Recently deleted albums: The pictures you have deleted from the iPhone or iPad remain on the 'recently deleted album' so that you can get them later on in need. But you can choose to delete them permanently by clicking on this tap.
Review personal videos: All those videos that have occupied enough space on the device can be reviewed and deleted by a single tap to uncover enough storage space.
Auto delete old conversation: All those chat, iMessage attachments, and message that you have sent and received a year ago will be deleted by a single click of this tap.
Method 3: Use the iCloud storage settings
Make use of the iCloud storage part in iOS 11 that will again allow you to free up some more space on the device. To see the iCloud storage settings head towards Settings > iCloud and it will reveal the storage settings of iCloud. Notice what all apps are consuming how much amount of storage and then turn off the integration of some apps with iCloud if you feel. Again tap on the option 'manage storage' which will reveal many more options regarding the iCloud storage so that you can take the required steps.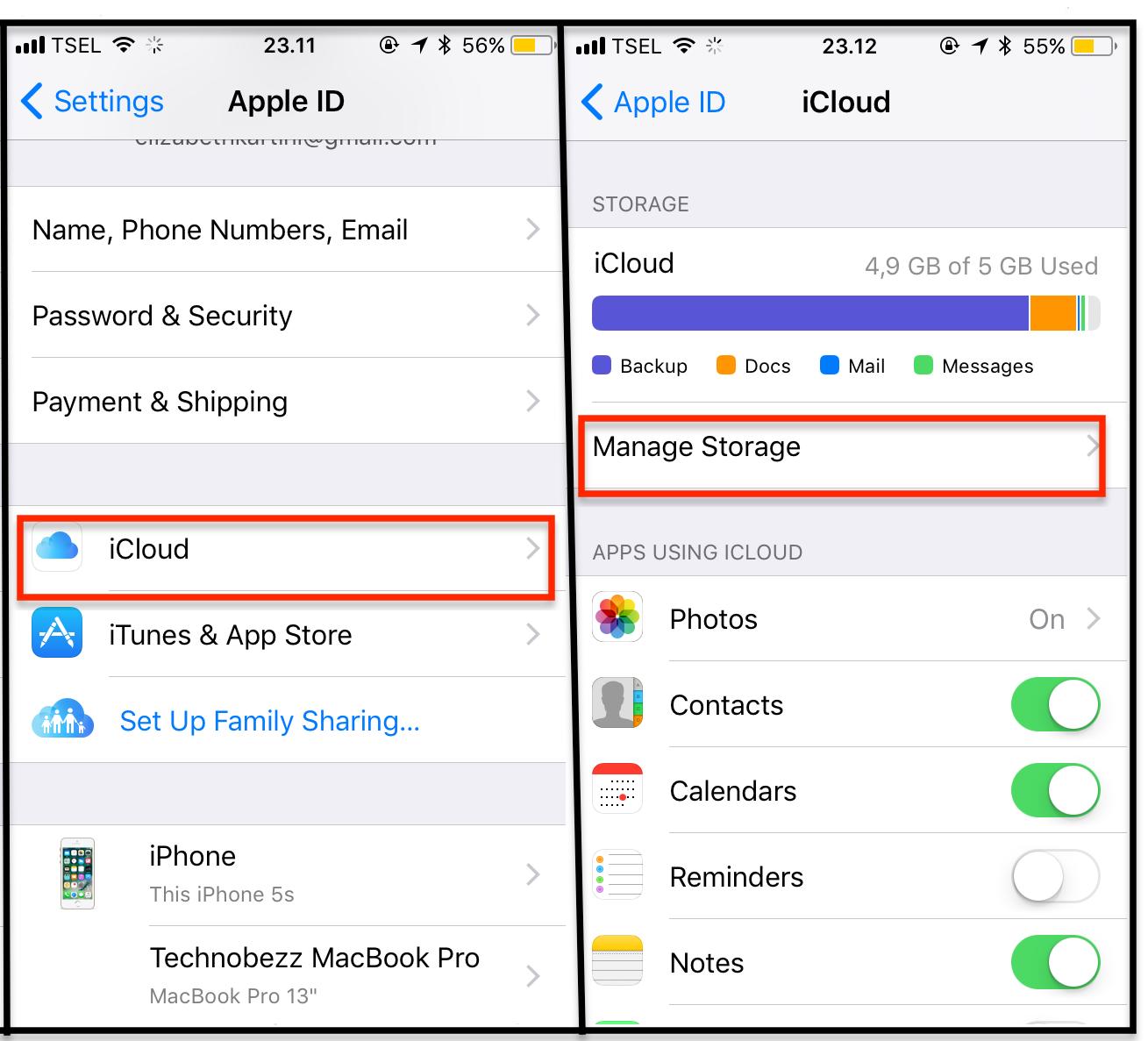 Method 4: Double the iCloud storage
Another option is to make use of the excellent offers of Apple where you can now enjoy double storage amount. That is while the earlier plan from Apple was 5 GB free storage to every Apple users, that amount is now doubled to 2TB from 1TB and you need to pay the same amount of just $9.99 per month.
So, this is how to free up storage space on iPhone in iOS 11 and iPad. Follow all the mentioned process and you can enjoy a great performance in the device as the shortage of storage space lead to slow performance and other issues on the device.
See also: Best VR apps for iPhone
---