Fitbit, ironically, failed to impress the smartwatch lovers when it launched Fitbit Ionic. However, the failure
Fitbit, ironically, failed to impress the smartwatch lovers when it launched Fitbit Ionic. However, the failure did not deter the future plans of the company. Fitbit is set to launch yet another smartwatch, Fitbit Versa with many improvements over its first smartwatch, Fitbit Ionic.
Fitbit Versa defies the dull-looking, thick-edged, and block-shaped Fitbit Ionic. The new Versa has much thinner edges, "squircle" (as Fitbit loves to call the rounded square) design, and reduced bezels.
With the launch of Fitbit Versa, the company tries to attract not-so-savvy smartwatch users but those having primary needs. This is because, Fitbit, despite reducing the price by $100, comes up with superior features in Versa.
Fitbit lovers can pre-order their Fitbit Versa at $199, which is way too cheaper compared to Apple Watch Series 3 ($329) and Fitbit Ionic ($299.95). In order to expand its consumer base, Fitbit may also release a special edition smartwatch at $229.95, which may feature company's payment app, Fitbit Pay.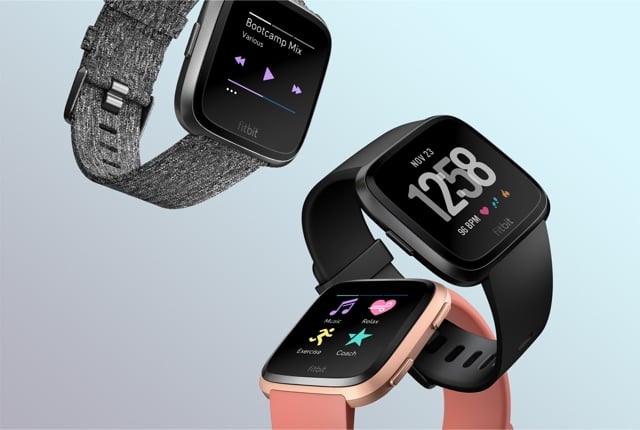 Talking about the features and performance, Versa has all that Ionic possesses except the inbuilt GPS system. However, Versa has batteries that can run for four days. Besides having all the similar features to Fitbit Ionic, Versa has a heart rate monitor, which is thoroughly waterproofed. The Fitbit OS also has Fitbit Coach to guide the user through a number of useful exercises.
The Fitbit Coach can manage your time and routine absolutely impeccably. It has capabilities to store around 300 songs from online music apps, such as Pandora.
In order to expand the consumer base further, Fitbit is planning to introduce female health tracking mode, which will help female users track their periods and it patterns to have more healthy exposure during those complex days.
It is for consumers to decide if it is the best part or the worst, but Fitbit Versa looks very similar to Apple watch. Unless one can identify the digital crown, it's hard to distinguish Versa from the Apple watch.
There is no secret about Fitbit straddling the thin line between smartwatch and health tracker. However, Fitbit Versa is a robust effort from Fitbit to get close to the best smartwatches available in the market.
---