The market is already bedazzled with the latest hi-tech flagship of Apple – iPhone 8. Loaded with several admirable
The market is already bedazzled with the latest hi-tech flagship of Apple – iPhone 8. Loaded with several admirable features, the smartphone was quick in receiving public admiration. One of the best among the long list of features is the True Tone Display using which you can adjust the color temperature of your iPhone automatically according to the environment lighting.
Apple has placed sensors on the front of the iPhone 8 to measure the brightness and color. The data obtained from these sensors is then used to adjust the display of the screen so it doesn't lay stress on the users' eyes, making it more readable.
Along with iPhone 8, iPhone 8 Plus and iPhone X also have the same feature. Some may call the True Tone Display feature quite similar to that of the Night Shift Mode however, there is a difference among these two. The major difference is that Night Shift Mode depends on your geographical location and time while True Tone Display Mode makes use of sensors to detect and make screen adjustments. Night Shift Mode amends just the display color and brightness to a warm temperature so that reading in low lights in much better but True Tone Display is a much better and improved version – it is quite accurate.
Before we learn more about what the True Tone Display feature here is how to enable true tone on iPhone 8.
Read also- How To Hard Reset iPhone 8 And iPhone 8 Plus
How to enable true tone on iPhone 8 and iPhone 8 Plus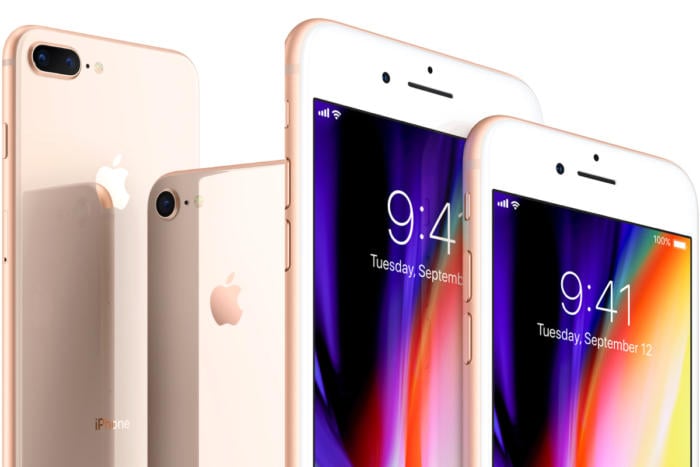 All the new iPhone 8's come with this feature enabled on their smartphone. At some point, you may want to turn it off and enable it again later.
In this quick guide, we are going to show you how you can enable it and disable it as you wish. Here is what you need to do:
On your iPhone 8, go to Settings
Under Settings scroll over to Display & Brightness
In the Display & Brightness page, you will see True Tone Display – you need to toggle is on.
If later on, you don't wish to use this feature you can easily disable it on the same screen, just follow the steps above.
The main concept behind the True Tone Display is that – with the increase in the brightness of the screens contrast also goes down and the whites of the screen look entirely different when seen under various light sources irrespective of the source that you are using – it could be a light emitting display or a reflective paper.
The sensors measure the brightness and white color and then amends the white point and brightness based on the lighting in the surroundings you are in.
Now that you are aware of the steps you can easily enable True Tone on iPhone 8 and enjoy this feature.
Read also- Best Features Of iPhone 8 and iPhone 8 Plus
---