When we use our computers, we often don't pay a lot of attention on the available space we have. We are a bit more focused on the storage, when we notice some issues, such as the fact our system run really slowly, or the fact that we cannot log into our desktop system. As a Mac user, maybe you had this kind of problem, in which case the pop up window appears, related to the issue.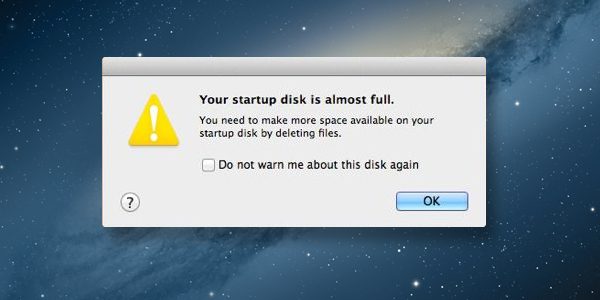 You can always check the situation. If you are using OS X 10.8 or later, you can go to Apple menu  >> About this Mac >> Storage.
If you see that you have noticed your disk is almost full, it means that you should remove the data and delete some files, so that you can have more available space on your hard disk. I must mention that some users complained that even when they deleted files, the issue with free space on the disk remained the same, like in the picture below: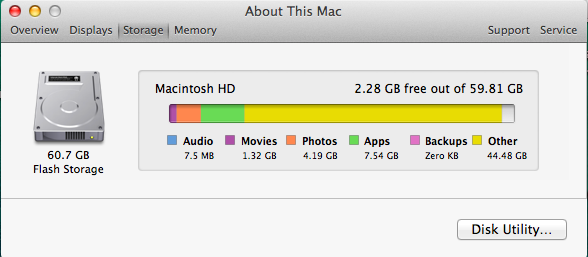 The question you keep asking yourself is what kind of files are the files in yellow color (other files), and how you can clean up all that?
We will share the experience that is related to Other file on your storage.
Check your Library home folder
According to our experience, it could be related to 1 or 2 folders on library in your Home Folder. Library folder saves all files that are related to setting or certain application contents, so that specific application can run well. Library folder is a hidden folder. To enter this folder in OS X or later, you can go to: Finder >> Go >> Go to Folder then type ~/Library/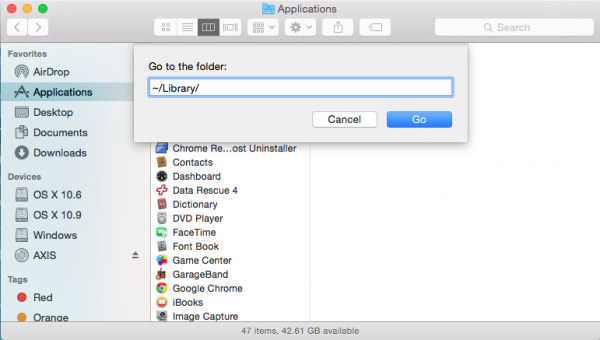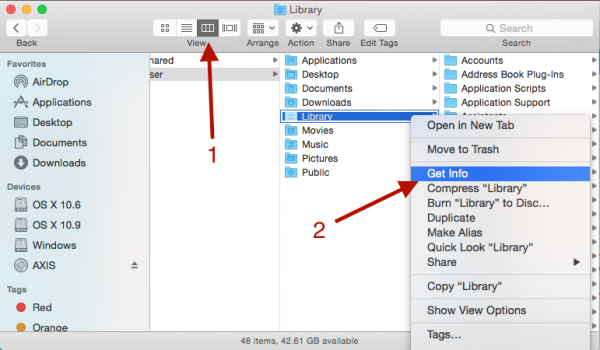 Choose View (1) and then click on the folder Library, choose Get Info (2). Check your Library and see if you can find that Library folder has as much data as Other file. You should try to dive into the folder, and find a specific folder that stores the excess data. I need to warn you in advance that when doing something at home folder, can create lead to certain applications being disturbed. We suggest you just check the folder below.
1. Folder Library >> Application Support >> Mobile Sync >> Backup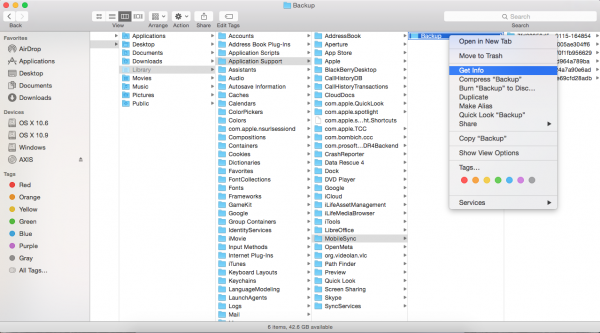 Backup folder is related to the backup files of your iOS device. Click Get Info on that folder, check whether the folder is too big? You can delete the files in the folder, if you think you do not need a backup file for your iOS device anymore or you are planning to do a new backup.
2. Folder Mail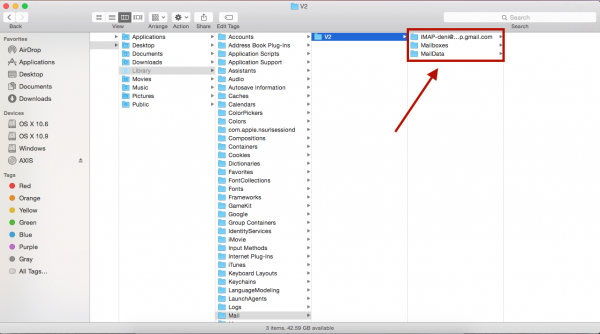 This folder is associated with your Mail preferences and attachments folder. Click Get Info on this folder, check whether the folder is too big? You can delete the folders in it. You will lose the contents of your mail and all attachments.
You can do this on your own risk.