iOS 8 is an upgraded operating system and an improvement of the previous operating system, iOS 7. Some new features
iOS 8 is an upgraded operating system and an improvement of the previous operating system, iOS 7. Some new features were added to iOS 8, and many of them were requested by iPhone users. iOS 7 came with different ideas from iOS 6 in the terms of design. iOS 7 design was more minimalistic and there were many different features. Font on iOS 7 is using Helvetica neue which is thinner from the previous font. For some people, this new font system is not too comfortable to read. The font system on iOS cannot be changed, but what we can do is to change the font size
Read also — How to Turn off Translucency Effect on iPhone or iPad
By changing the font size, users who weren't able to read comfortably, will not be able to read without any issues. On iOS 8, this font size changing feature is available in the Settings so perhaps, and many users don't know anything about it.
The Steps to change font size in iOS 8 on iPhone or iPad
Go to Settings >> Displays & Brightness >> Text Size
Slide and determine the font size you want.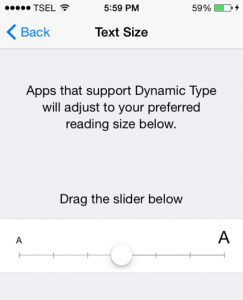 All font size system on the iPhone built-in applications will be changed, including the apps that support dynamic type. Some apps do not support dynamic type. One thing that you can add is a bold text feature, and you can find it here: Settings>Displays & Brightness.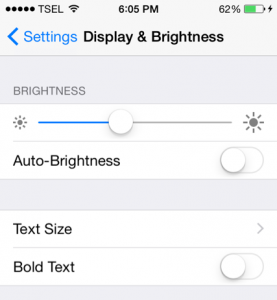 On Displays & Brightness screen, slide Bold Text button to the right, in order to activate it, then a popup screen will appear and it will give you the options to Continue or Cancel? If you tap Continue your iPhone will restart, the font will be changed. It will look like in the picture below: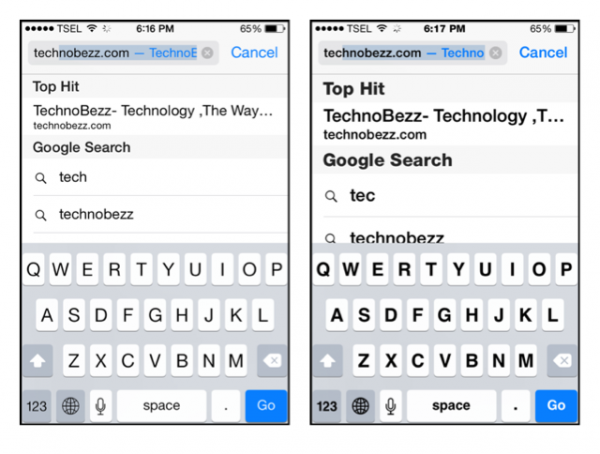 ---