If you have never done yoga before, this is the right time to start In today's technological era, you can easily
If you have never done yoga before, this is the right time to start In today's technological era, you can easily do yoga using some of the best yoga apps.
If you are an iPhone user, we have some of the ideal yoga apps for iPhone, all available on iTunes. With these apps, you will be able to practice Yoga at your home, saving lots of time and money. Given below are some of the best yoga apps for iPhone.
See also: Top best apps for iPhone X
List of Best Yoga Apps For iPhone
Simply Yoga – Fitness Trainer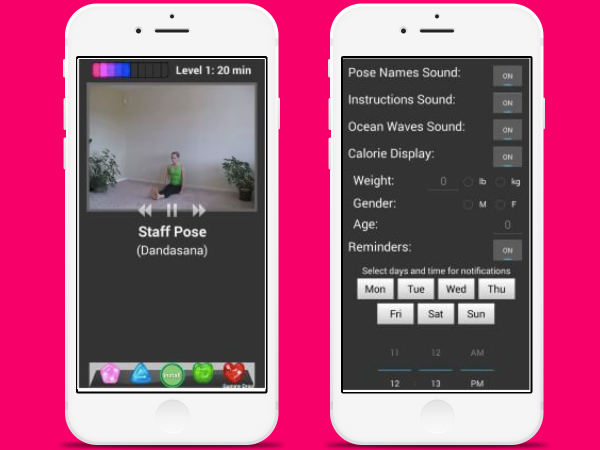 One of the easiest ways to learn about yoga is Simple Yoga app. It offers more than 30 postures, and also helps you learn how to perform each of those postures to get maximum benefit out of it. It also offers video instructions. All the postures are demonstrated by qualified personal trainers. Simple Yoga app also incorporates Health app in order to help you keep track of the calories you burn during Simply Yoga exercises.
Daily Yoga – Yoga Fitness Plan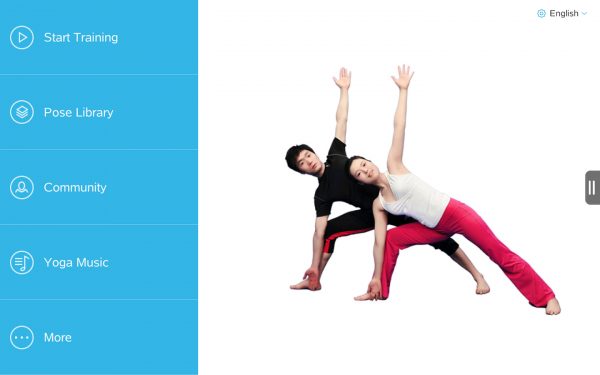 Daily Yoga is one of the best apps for iPhone and can be used by people of all levels, from those who are beginners to those who have been doing yoga for a long time. You will get more than 500 yoga asanas, 200+ guided classes about Yoga, Pilates, meditation exercises, 50+ workout procedures, and more. The app provides step-by-step guidelines so as to help you perform all the activities effectively and safely. Daily Yoga also offers for its users a Forever subscription plan in which you will have to make a one-off upfront fee of $99. It will give you unrestricted access to all premium features of this app.
Download Daily Yoga – Yoga Fitness Plan
Pocket Yoga
Pocket Yoga is considered one of the finest Yoga apps for iPhone. Using this app, you can design your own Yoga exercise regime and share them with your loved ones. You get to pick between 27 varied sessions of a wide-ranging period and difficulty levels. You will also be able to learn about different postures from the dictionary comprising of the descriptions and advantages of each and every Yoga posture.
Yoga.com : 300 Poses & Video Classes

It doesn't matter, whether you are a beginner or working on an advanced level of Yoga, Yoga.com app is ideal for both. This app comes fortified with 300 postures and breathing techniques along with their video demonstrations, soothing musical tracks, and more. You can also modify any program or create one of your own based on your requirements.
Download Yoga.com: 300 Poses & Video Classes
Yoga Studio: Mind & Body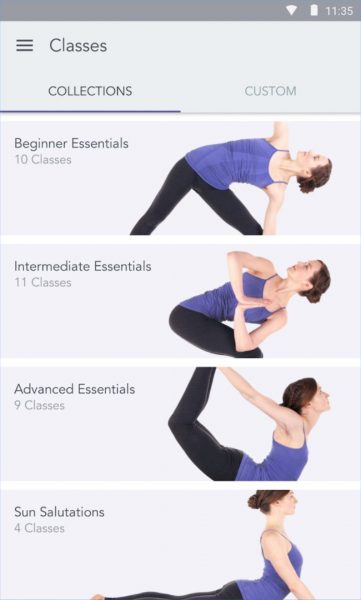 This is one of the best Yoga apps for yoga lovers. Using this app, you can easily play the exercise classes on your TV. Yoga Studio offers 65 yoga & meditation sessions or classes. These classes have been masterfully designed on three levels (beginner, intermediate, and advanced) along with well-guided meditation techniques.
Sworkit  – Workouts & Plans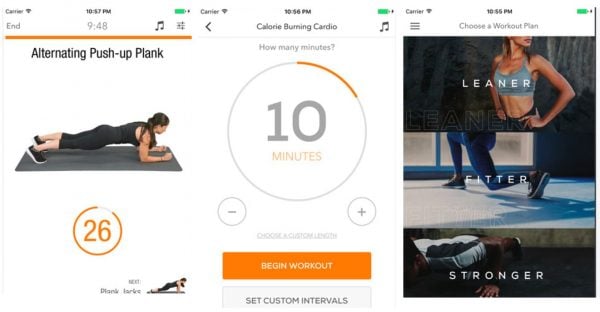 Sworkit comes equipped with a number of features. It is kind of a personal trainer that also provides video demonstrations. The video demonstrations are performed by qualified yoga trainers. Along with the 160 exercises presented in this app, it also enables you to create your own exercise. This app offers programs for all kinds of users, i.e. beginners, intermediate, and advanced.
Download Sworkit- Workouts & Plans
Yoga With Gotta Joga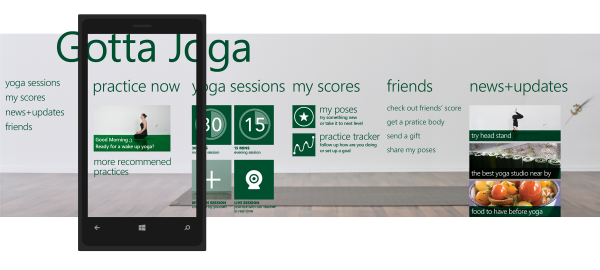 This app has been inspired by beauty and peace of nature. Its yoga programs are wisely designed for helping you learn yoga at home or while traveling. It offers yoga practices that will fit your lifestyle and abilities. You will also be able to enjoy soothing vocal instructions in different languages.
Lotus Yoga for Beginners

Lotus app offers more than 500 postures and guiding classes. This app will provide clear descriptions of each Asana so that you can perform them without difficulty. It is an ideal choice for anyone, be it a beginner or a pro.
Download Lotus – Yoga For Beginners
5 Minute Yoga Workouts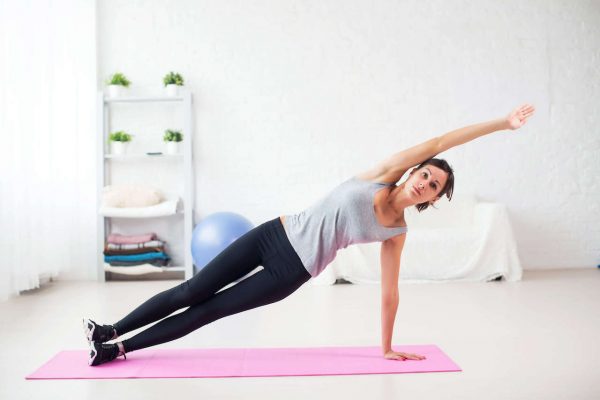 As the name suggests, 5 Minute Yoga app provides Asanas and other exercising sessions that only take 5 minutes to perform. Its effective poses make this app an ideal choice for the beginners. Each pose has been demonstrated with clear images and comprehensive instructions to help the users perform every exercise correctly.
Download 5 Minute Yoga Workouts
Universal Breathing – Pranayama Lite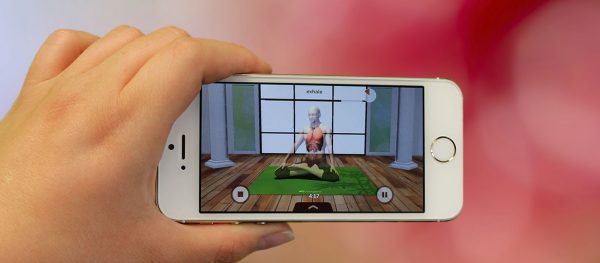 This app has been intended for those who love to relax and refresh themselves with good yoga techniques after a long hectic day. It helps you create correct balance in your life by providing you with right techniques regarding relaxing meditation.
Download Universal Breathing – Pranayama Lite
YOGAmazing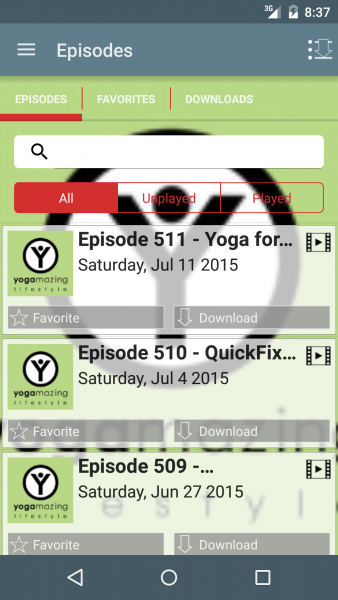 YOGAmazing is one of the greatest apps for people who live a busy lifestyle and do not have time for doing yoga. This app is like a quick yoga session that provides you with a ton of amazing features that you can access through your iPhone. YOGAmazing's video sessions include 25-minute yoga sequences that can help you achieve the right balance between your mind, body, and soul.
iYoga – Premium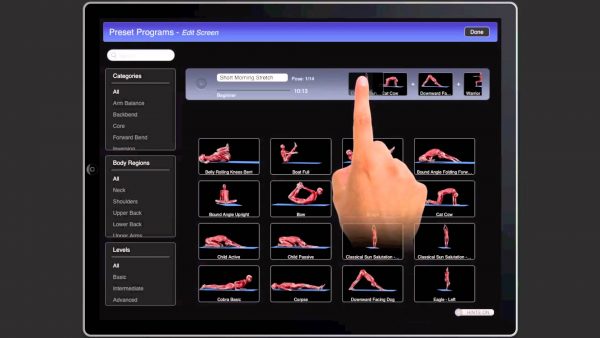 This app is a great choice for users who want the best and most effective content obtainable in a yoga app. This app has been designed with advanced technology. It contains guiding videos and allows you create your own programs.
Airplane Yoga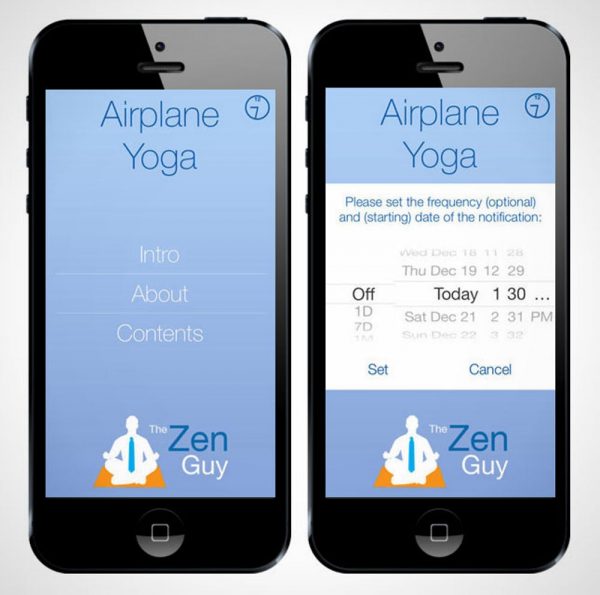 Airplane Yoga app has been designed for travelers and regular flyers who want to make their flight experience more relaxed before the travel and during the travel. This app provides with simple instructions for both seasoned travelers and infrequent long-distance travelers. This app offers you with the postures that you can perform on a plane.
Yoga For Weight Loss – Daily Yoga Studio Fitness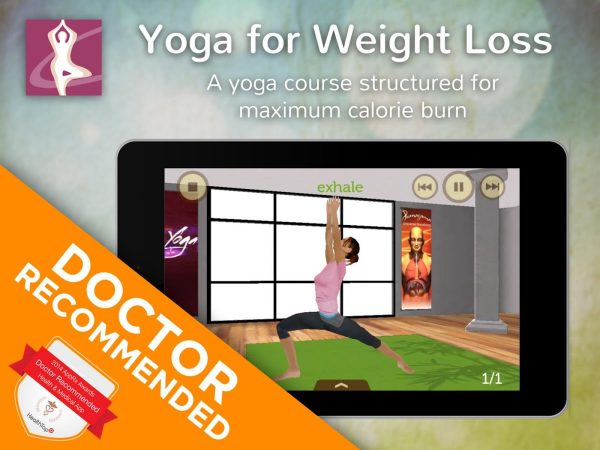 Weight loss is a common problem amongst people all around the world. They try various things; join a gym, and try other diet and fitness centers to lose weight. However, Yoga For Weight Loss app makes it possible for you to lose your weight at your home. This app offers top Yoga Programs and postures from some of the best yoga trainers from around the world.
FitStar Yoga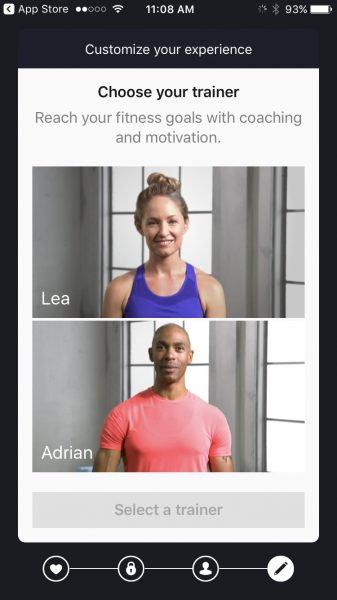 FitStar Yoga app offers you an opportunity to perform yoga postures anywhere and anytime. This app has been designed with the assistance of globally acknowledged yoga professional Tara Stiles. FitStar Yoga can be a perfect option for anyone, from beginners to expert yoga trainers. Using this app, you can also arrange for an absolutely personalized yoga session to fit your needs and wants.
Down Dog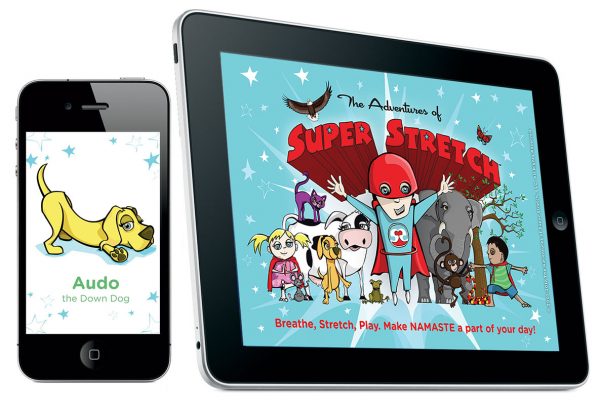 If you want to try something new with yoga postures and exercises, Down Dog app is your best bet. Down Dog creates a brand new Vinyasa Yoga postures, asanas, and sequences so that you will never get bored doing the same thing again and again. This app provides a real yoga class experience.
Yoga Monkey – Your Fitness Guru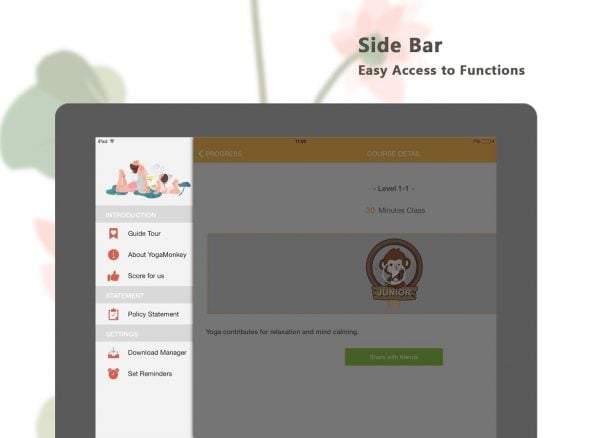 Yoga Monkey has been designed by Yoga GURU Developers. In this app, an adorable 3D little Yoga Monkey demonstrates how to do yoga poses and breathing exercises. All the yoga poses has been designed by very experienced and certified yoga experts. This app offers exercise sessions with comprehensive instructions and imageries. You can do yoga whenever and wherever you want and experience Relief, enjoy weight loss and keep yourself fit and healthy.
See also: Top best apps for new parents
---