Many of us like to enjoy our meal in a restaurant with loved ones. Few like to visit the restaurant on occasions like to celebrate the birthday, anniversary and or just to enjoy the breakfast, lunch or dinner. And it's a fact that we all have experienced a long waiting queue while visiting a restaurant which can be extremely unpleasant. So why to wait for it while you can book it easily. Just go through the article below and find out the best restaurant reservation apps for iOS devices and enjoy your delicious food.
See also: Best life hacking apps for iOS
Best restaurant reservation apps for iOS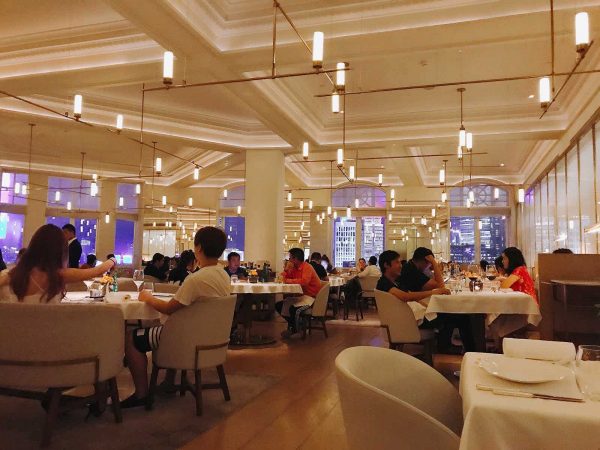 Open Table
If you want to go for amazing dining then you must go for the Open Table app to book your favorite restaurants. The app is offering you the services of 52000 plus restaurants worldwide.
The search filters in the app make your search easier and also help you to find out the best-fit restaurant according to your taste and mood. You may personalize your app as well by adding your preferences to the app. Based on your preferences, the app will suggest the best restaurant accordingly. Dining points is another feature. Now, you don't need to wait further, just click on the link given below and enjoy the hassle-free dine-in.
Resy
Resy was launched back in June 2014 and the faces behind the Resy were Leventhal and Gary. It is another app which you can use to book your dine-in at your nearest or dearest restaurant without having any hassle. The app has vast networking around the world. The reservation can be made via Resy one hour before you go to the restaurant. You can download the app on your iPhone without paying a single penny.
IKnowTheChef
As the name shows the app claimed that they know everyone at the restaurants which you want to reserve for your dining out. So, therefore, if you find yourself in a long waiting line on other apps for your favorite restaurants then keep this app on your iPhone, it won't disappoint you in any way. The signing up is free but after that, the app charges you according to the plans they offer. If it is the first time and another app is not offering the slot you need, then this app is your lifesaver.
BigDish
If you are one of those people who tracking the discounts everywhere then Big Dish is the right place for you. The app doesn't charge you anything for offering such a big discount for up to 50%. Once you tap the app, it finds your current location and suggests you the best nearest restaurants but you may type the restaurant of your choice. The app offers easy booking by choosing the date, time and also the number of people. Another great thing is that you can choose restaurants that offer various cuisines like Thai, Italian, vegetarian and many more.
Yelp Reservations
You must be thinking that Yelp as an app to search online business for you, but we are here to introduce another very useful feature of it. Yelp is also offering a wide range of restaurants that you could book through the app, and not you only book your dining but you may also order your food, take delivery of it or pick it up yourself. The filter presented in the app will make you comfortable to search as per your choice. You can track walk-ins and wait time in your favorite restaurant. It's easy to reserve your table only 24 hours prior to the event.