iPad is packed with a default video player through which you can enjoy any high resolution and HD videos you
iPad is packed with a default video player through which you can enjoy any high resolution and HD videos you want, but when it comes to powerful features, maybe the default one won't meet your demands. There are lots of video player apps available in the app store, and the best iPad video player apps are discussed here. You can download the one that suits your needs the best.
You may also read: Best laptops for engineering students.
Take a look at the: Best free MP3 download sites.
Best iPad video player apps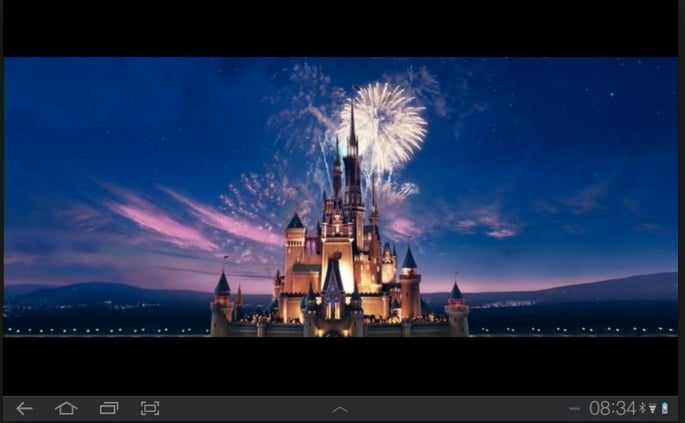 This is most probably one of the best iPad video player apps. If you want to boost the media abilities of your iPad, nothing can be better than this app. Whatever is the format of the video, there is no need to convert that one into a particular file format in order to enjoy it because OPlayer Lite supports every format except AC3. It can stream the audio and videos from the Internet. Also, multiple audio track support, subtitle support, the creation of an own playlist, etc. are offered in this video player app.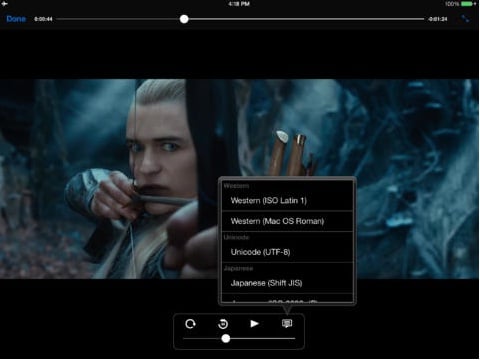 This app provides the seamless video watching experience with its built-in exciting features. This app supports HD videos in formats such as MKV, WMV, VOB AVI,DivX, Xvid, etc. But in order to unlock all the advanced features, the users are required to pay an amount of $7.99. Flex: player comes with resume function feature, and it will not give you any chance to get interrupted by the ads. This is an amazing app to improve the video watching experience in iPad, iPhone and iPod.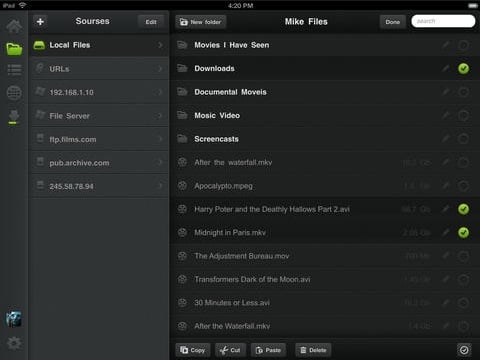 This is one of the best iPad video player apps that comes with the simple interface, but rich features. It provides the smooth experience without any codec issues, and not a single user complained about the codec issue. The decoding is really good. However, if you want to enjoy the audio codec support, you'll have to spend a small amount of $1.99, and you are good to go. So, no doubt this HD Player is a great choice when it comes to choosing the simple but good video player app for iPad.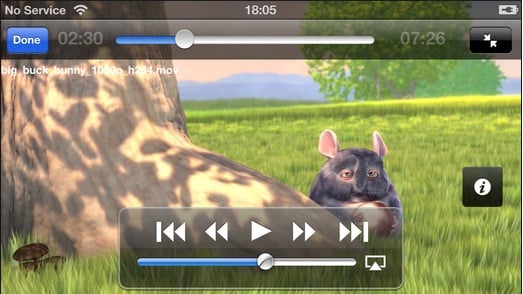 If you are looking for a useful video player app that provides all the needed features of a good media player, RockPlayer 2 consider this one. This app supports most of the file and it's free. The basic features of RockPlayer 2 are Multiple audio track support, multiple languages support, subtitle support, TV support, gesture controls, etc.
A media player that is able to deliver the best is preferred by all and if you are looking for something like that, the PlayerXtreme Media player is an excellent choice. Able to support most of the video files, it can even stream the files from the Internet and play them. You might be surprised to hear that the size of the streamed file can be up to 4 GB. This is really interesting, and it can also play videos from email.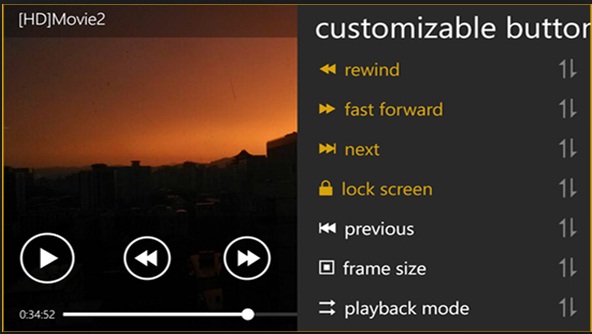 Advertising in the mid of any video is really irritating and there are iPad users who are looking for the best iPad video player apps that are ad-free. MoliPlayer is perfect as it does not display any ads. The latest version already came to the Apple store. It is improved and offers more features. This app also supports all kinds of file formats such as RTMP RTSP, LRC lyric, etc.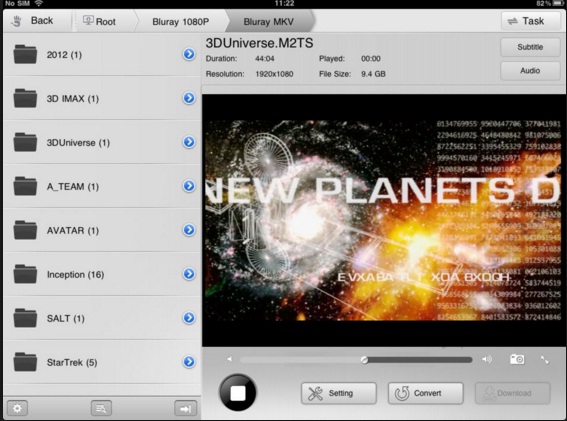 Able to support more than 320 file formats, this app is compatible with the iOS 4.0 and later versions. It stores all the videos and audios in the cloud, and you can stream the files, to watch or listen to them. You can play videos on Apple TV with this video player. The latest version has eliminated the displaying of ads.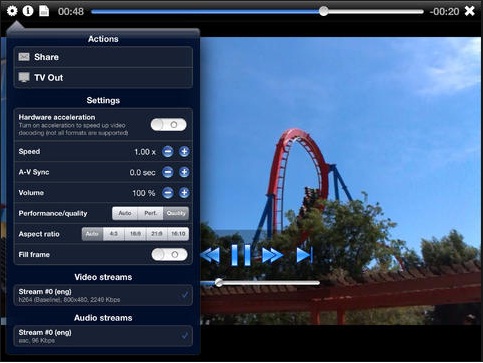 This is a good option for a video player if any of your video files are not AC3, EAC3 or Dolby codecs. Apart from the mentioned ones, this app supports other codecs, and it comes with tons of features. Make sure to consider this app!
---