We have become fairly dependant on our smartphones for many daily chores whether they are reminders or payments
We have become fairly dependant on our smartphones for many daily chores whether they are reminders or payments we take the help of the apps. Christmas is just days away, homes and streets are already glittering with decorations and twinkling with pretty lights. Our 'to do list' gets fairly long during the holiday season. We juggle with get-together arrangements, shopping, and decorations. However, this Christmas you can take the help of some useful apps on your iPhone so while managing your work you can enjoy the festive season. Here is a list of the best Christmas apps for iPhone.
See Also: Top best apps for iPhone X
8 Best Christmas Apps For iPhone
The Christmas List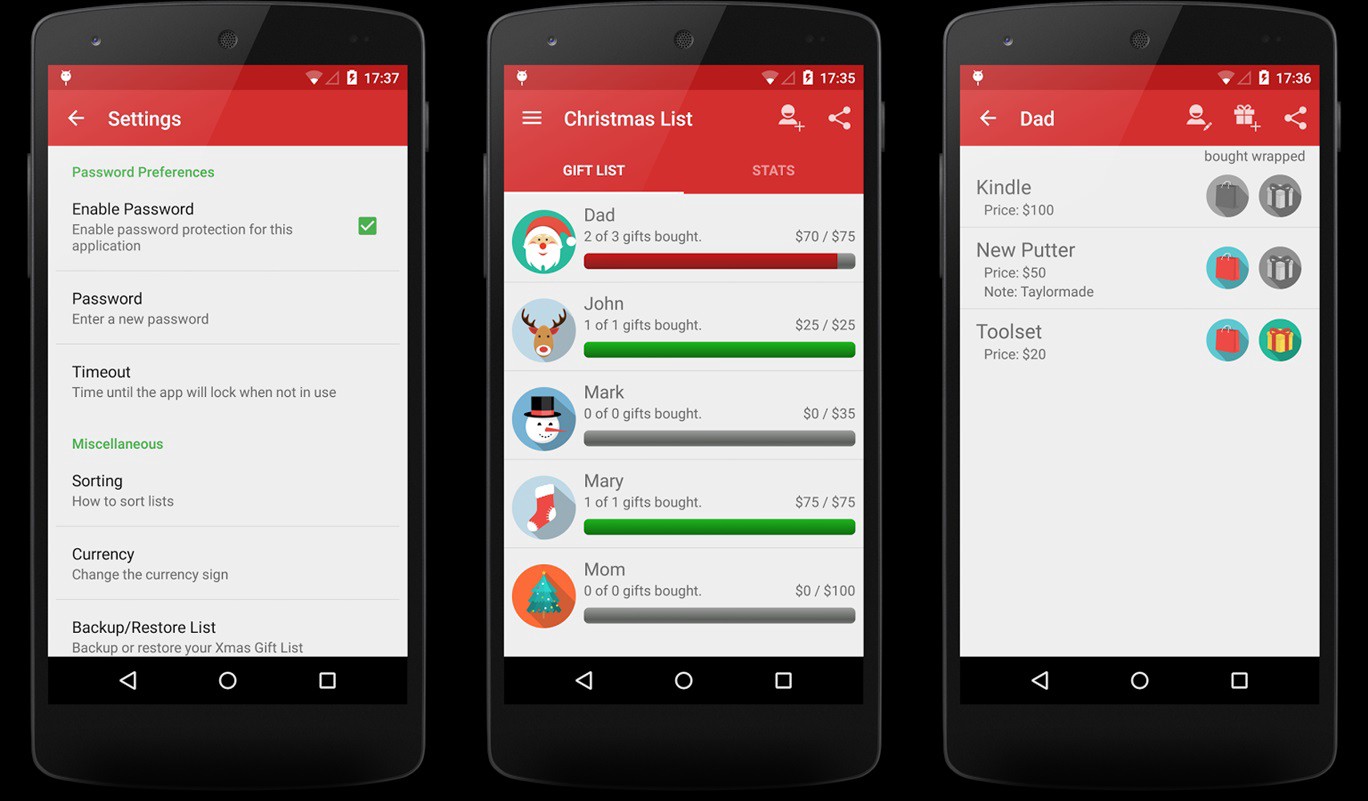 Managing your Christmas list will be pretty simple with this app on your iPhone. There are some exciting features – you can set up a budget, track your shopping list etc. Lists can be shared easily through Messages, AirDrop, iCloud Drive or email. The lists can even be printed. Use your photo gallery or camera and add pictures of gifts which you need to buy. You also get a list of popular retailers from where you can buy gifts. If you don't want anyone to look into your special list and wish to keep it as a surprise, you have the option to protect it with a PIN or Touch ID.
Merry Christmas Card Maker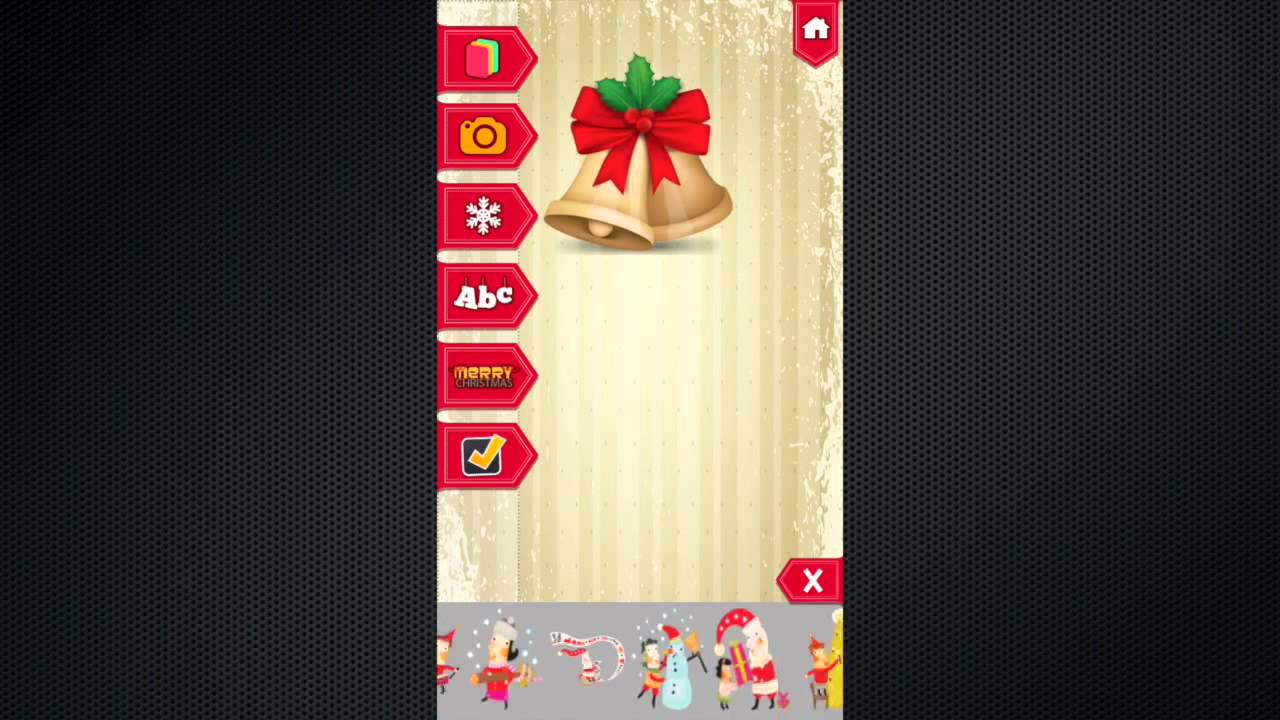 Christmas season is the time to tell your loved ones how you feel about them. This beautiful app lets you send cards to your friends and family. You can select a card and then customize it to create a unique one. Share these special cards through Instagram, Facebook, and Messenger. The images are of high quality and there is a whole range of different colors to choose from. There is something for everyone – kids and adults. You can design your cards in offline mode so you can save your data. Merry Christmas Card Maker lets you write your feelings in different languages.
Download Merry Christmas Card Maker
Christmas Tale HD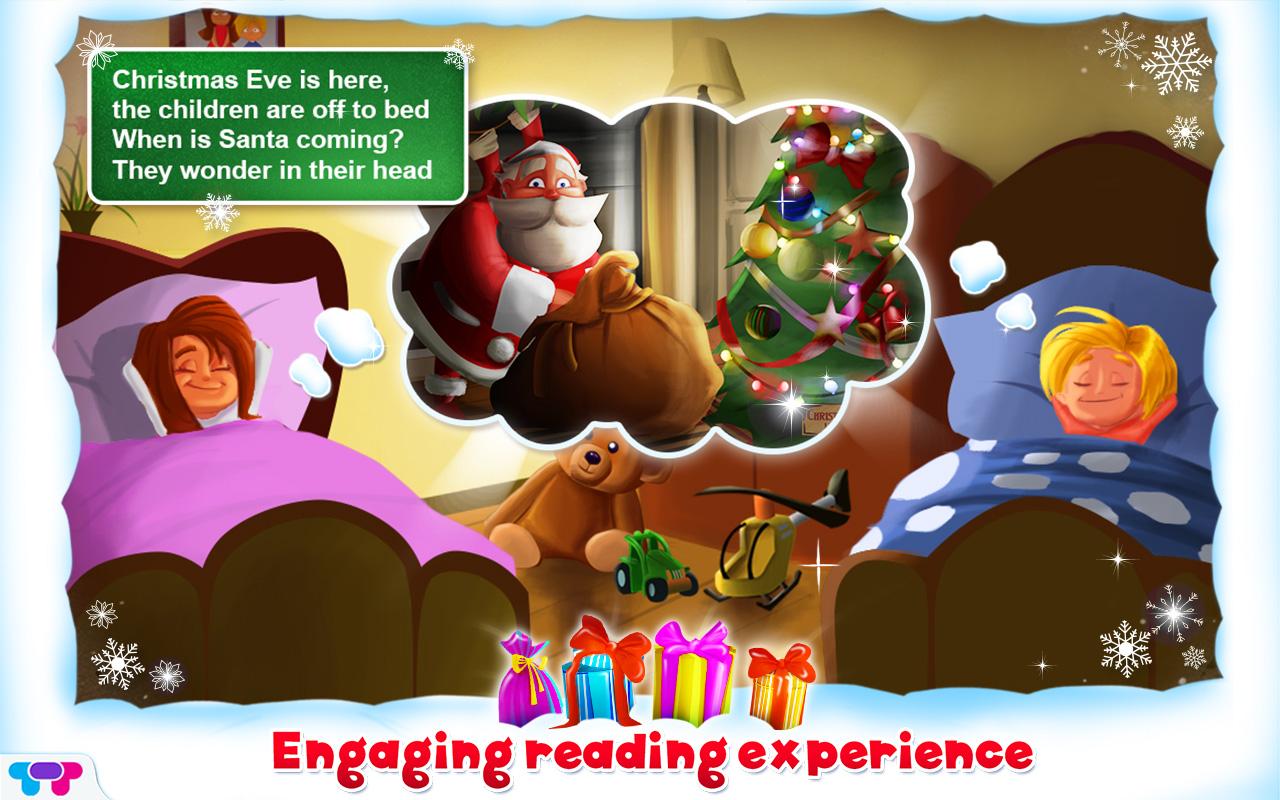 This is one of the most loved Christmas apps for iPhone. There are Christmas stories which your kids will love to hear. The auto-read feature reads out the whole story. The app comes with the exciting graphics and amazing sound effects which take you into a whole new world and bring out the festive mood. There is a wish list that you can create and send to Santa and your friends. Santa and his reindeer are waiting for your help to deliver the presents. The snowman is super-cute and you have the option to change its clothes!! Besides this, there are games which are creatively educational and will help your children educate themselves. Finally, you will love the Christmas Countdown Clock which you can set till Christmas.
Santa's Christmas Village

This is a super exciting Christmas app for iPhone that has 17 fun-filled activities all related to Christmas which will instantly give you the feeling of Holiday Season and boost your Christmas spirit. Some of the interesting games are Four In A Row – where you can line up ornaments with music playing in the background, Mahjong, Snowman Hangman, Minesweeper, Tic Tac Toe and many more exciting games. There are 25 Christmas songs which play in the background while you enjoy these classic games. You can move around Santa's magical village and select the games that you wish to play.
Download Santa's Christmas Village
Christmas Photo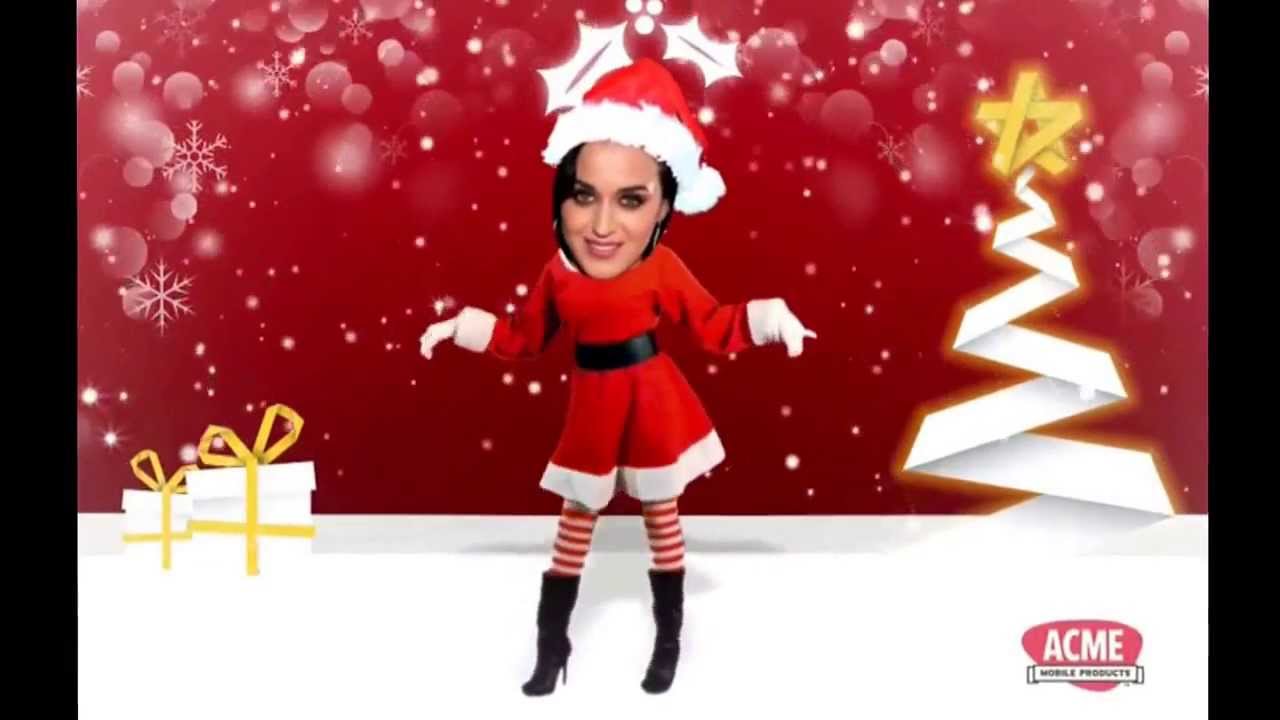 The holiday season also calls for taking pictures and capturing those beautiful moments spent with friends and family. This app gives you Christmas based effects, filters, and frames. There are more than 100 different options to choose from. You have sepia, vintage and full picture editor and much more. Simply pick the picture that you wish to edit and explore the world of Christmas Photo to have fun with your pictures. You can then share the edited pictures with your friends.
Message from Santa!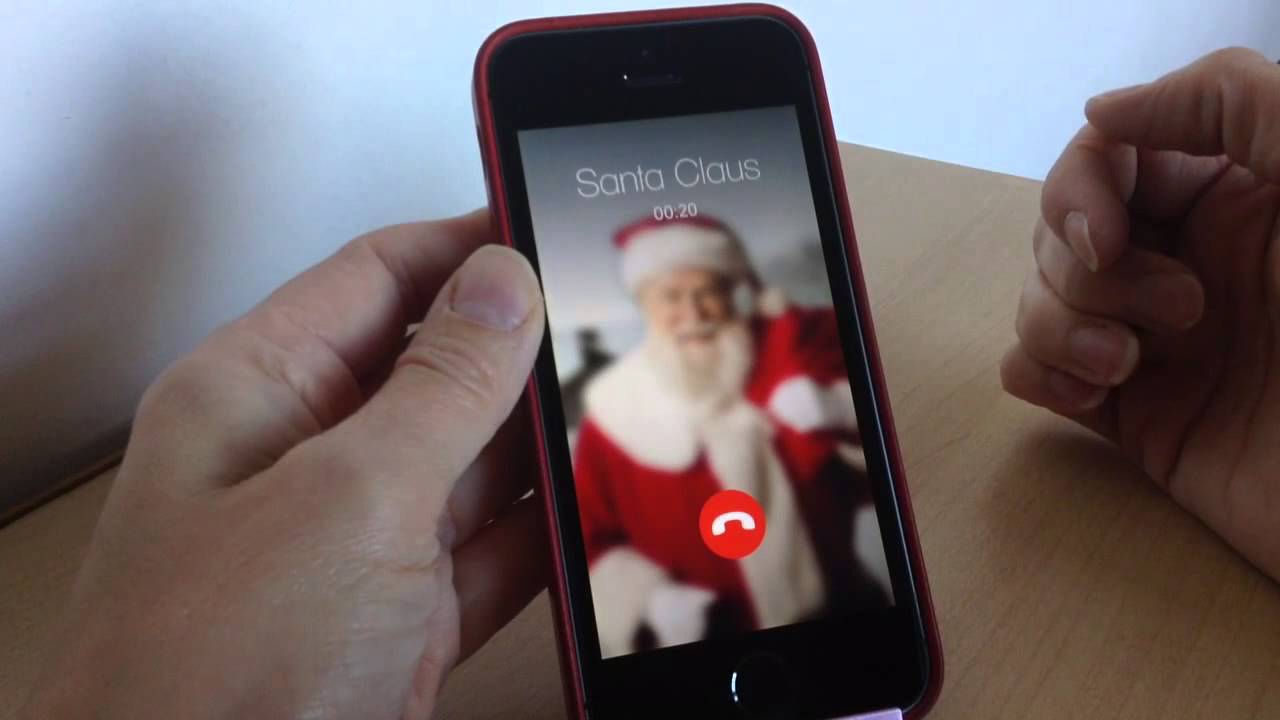 This is an exceptionally amazing Christmas app for iPhone that will make your kids feel special. You can use Message from Santa app and keep your kids behavior in check throughout the year. The app has been designed to let your kids receive a personalized call from Santa and him mention your kid's name, age and what he likes while speaking to them. Your kids can also record a voicemail and send it to Santa with their wish list. Santa will also be able to write their names on the list of naughty or nice. Have them hear the names of Santa's reindeers. Kids can also text Santa who replies to them instantly. This is an incredible app which lets your kids enjoy Christmas in the most beautiful way.
A Charlie Brown Christmas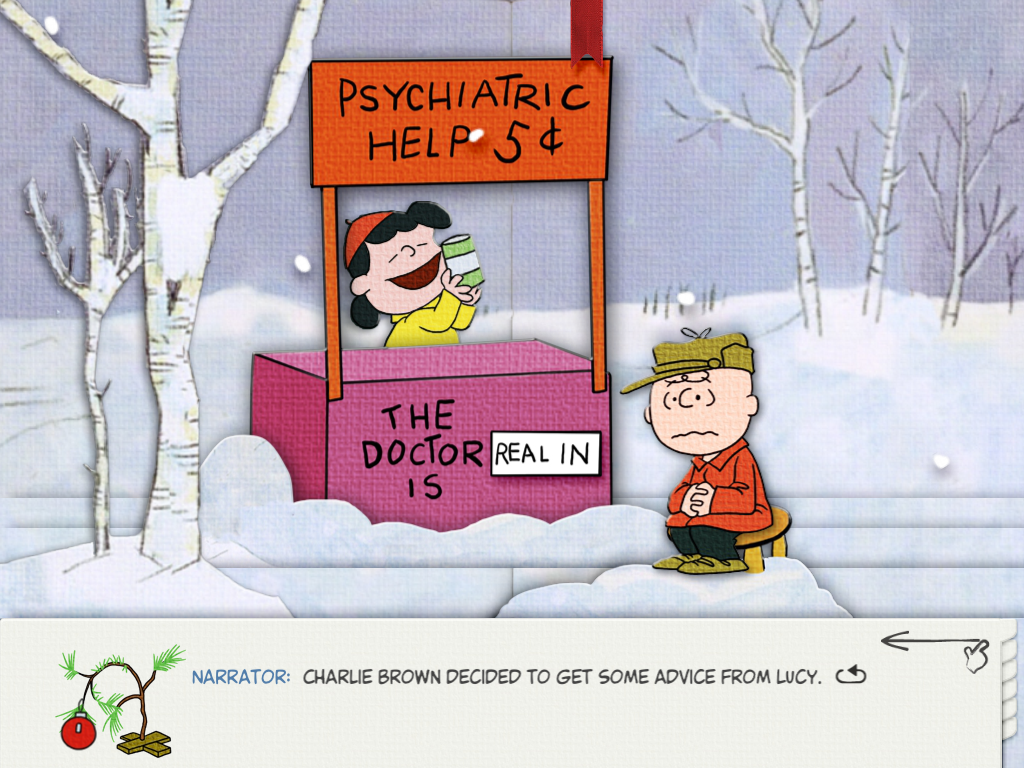 You can't miss this exciting Christmas game. You have to help Charlie Brown and the Peanuts gang to discover what the true meaning of Christmas is. There are illustrations, music, and animation which lets you immerse in a whole new world of Christmas. You can finger paint, go for carols, participate in neighborhood contests and unlock Christmas decorations for your Christmas Tree. There are more than 150 Christmas decorations and ornaments to be unlocked. You can tilt your phone to slide things, touch and drag objects to place them and much more. Make your Christmas more special with Charlie Brown and his gang!
Download Charlie Brown Christmas
Christmas Pics Quiz Game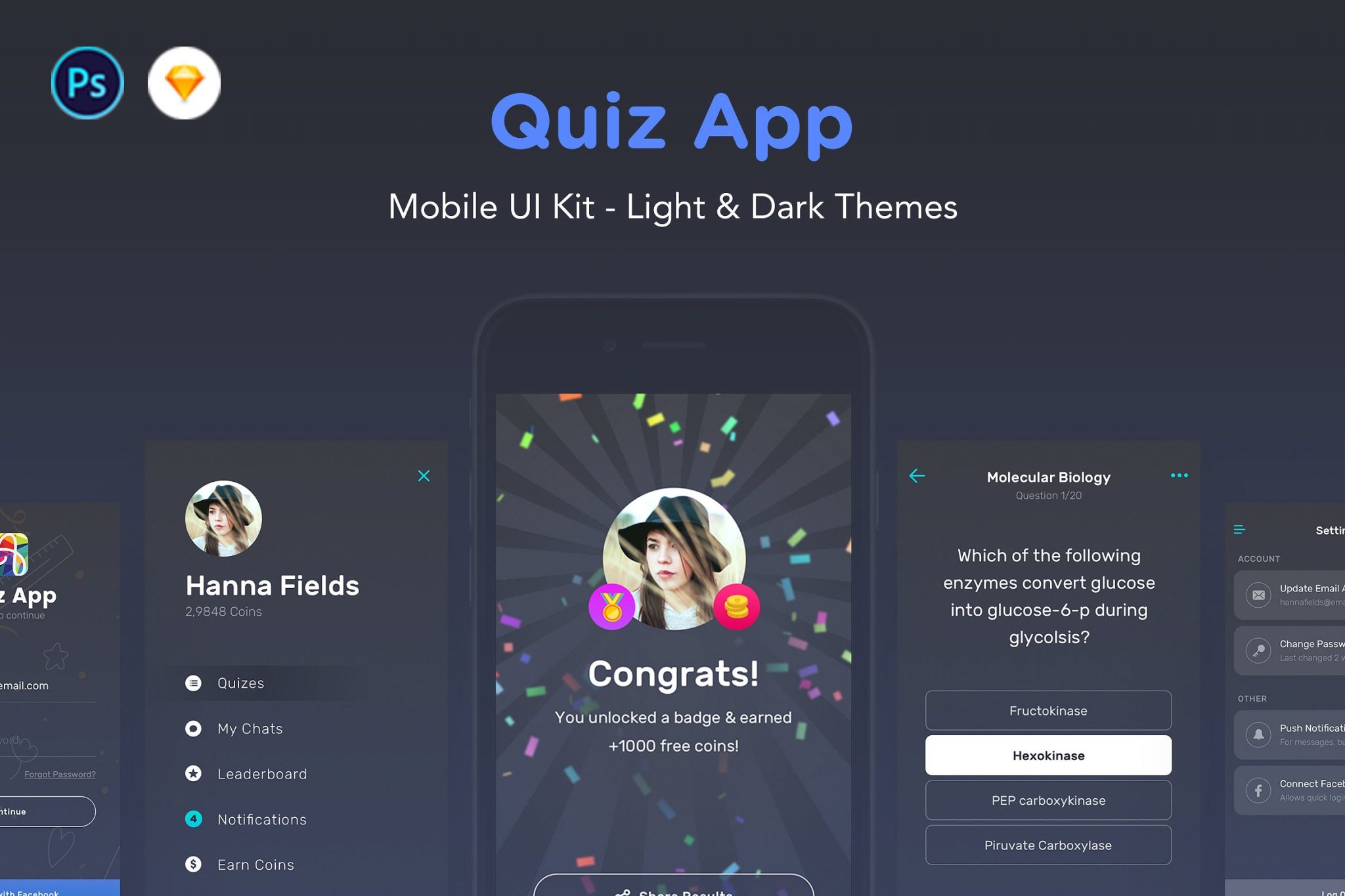 This app is meant for those who are interested in playing quizzes. You can play a new quiz every day and receive a free Christmas present daily. As you open your app every day you will find a gift waiting to be opened. The games include Guess the Christmas Pictures Quiz, Guess the Emoji Christmas Puzzles and more. The guess games included in the app can be played by everyone in the family.
Download Christmas Pics Quiz Game
These are the best Christmas apps for iPhone. Every app in the list above is unique and is enjoyable. Download your favorite ones and add fun to your Christmas season this year.
---