The calculator is a standard app on every smartphone. Even before smartphones, we all had calculators on our
The calculator is a standard app on every smartphone. Even before smartphones, we all had calculators on our old mobile devices. On the iPhone, this is the native app. The calculator on iPhone has 2 modes: basic and scientific mode. You can access the scientific mode automatically, by rotating your iPhone to the landscape mode.
In the iPad word, the situation is a bit different. The Calculator is not one of the native apps on this Apple's device. If you want to have a calculator on your iPad, you will have to go to the App Store and download one of the available apps.
For this article, we have prepared some of the best calculator apps you can download and install on your iPad.
Read also How to Change Apple ID on iPhone or iPad (Seller Guide)
Best Calculator Apps Features You Can Get For iPad
#1 Wolfram Alpha (free)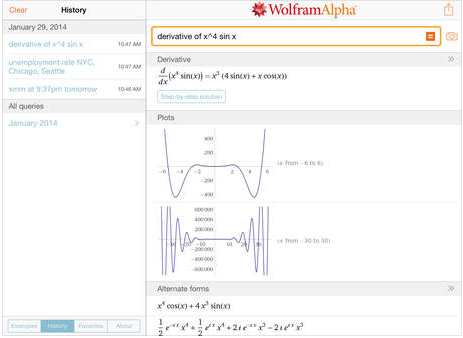 One of the engine wolfram alpha is a good completion of mathematical equation for the basic and even advanced level. So, this calculator application can be used for both basic or complex mathematical equation. Wolfram alpha application is an excellent app and you can also explore the great scientific engine that they have. This app is suitable for students who study science.
#2 Digits (US$3.99)

Digits are labeled by its developer as a calculator which is made for humans. The human aspect here means: sometimes we simply forget something when calculating, but with this app, you can see the typing history, with the options such as edit, and copy/paste. This is needed sometimes even for a simple calculation or if you want to compare the calculation.
Read also–Best iPhone Apps every woman should have
#3 Myscript Calculator (free)

This application has a technology to recognize handwriting in the simple arithmetical calculation for some simple mathematical equations. Of course, it is a great calculator as well, so you can calculate really fast using handwriting without a keyboard.
#4 Calc Pro HD Free (free)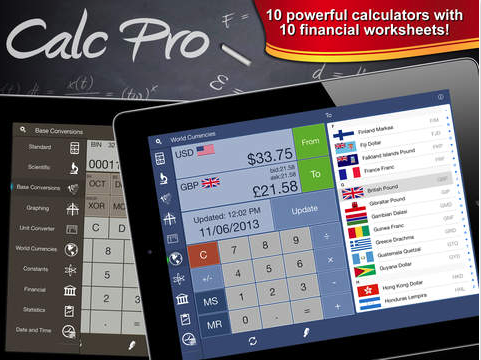 This calculator application is one of the complete ones because it offers different features and options, such as Standard, Scientific, Base and so on. There is also extremely practical worksheets calculator which related to financial like loan calculator, profit margin worksheet and so on. It's included converter as well which can convert 3000 with its 18 categories. There is a converter as well. If you don't like the style of the app, you can easily change it.
Read also–The New MacBook 2015 Specifications and Buyer Guide
#5 Calculator for iPad free (in-app purchases)
This is probably one of the most beautiful calculator apps because its display is simply amazing. You can purchase additional themes and skins in-app purchase. It's not just beautiful. It works great, and it's simple. You can get basic and standard scientific also upgrade to get another calculator's ability such as graphics feature and tape history from your previous calculation. You will love it!
---