If you like the design of Apple Watch, and all its incredible feature, but if you are worried how you will learn to use it, don't panic. Apple will be offering professional assistance to the customers, though "Apple Watch Basics" workshops, which will be available in the stores in the US and elsewhere. That way, you will be able to learn more about the Watch, its basics, features, apps, and functionality in general. The company also posted walk-through videos on YouTube, but we must admit the workshops and classes are a really good idea.
See also: Apple Watch Will Reach 2.3 M Pre-Orders Worldwide, Most of It Is Sport Collection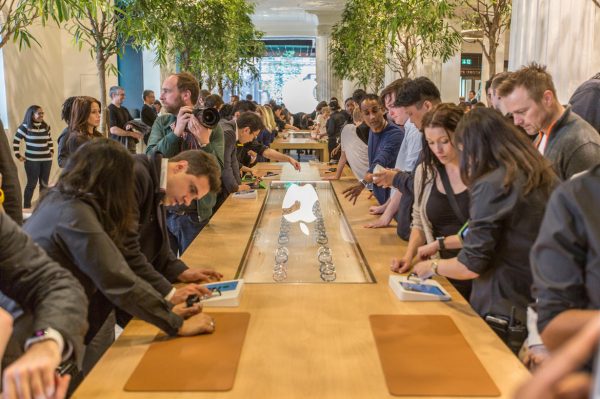 The workshops will start on April 24, and it will be available to the customers all day long, every 90 minutes, including Saturdays and Sundays. You can attend the workshops even if you didn't buy the watch. However, these classes won't be available in every Apple store, at least for now, but in the future, more stores will offer these sessions.
In some stores, there will be additional sessions as well, such as "Stay in touch with Apple Watch".