Not so long ago, a friend asked me why I don't use Apple TV Plus to watch a movie on a MacBook instead of Netflix. This question is similar to why an iPhone user listens to music on Spotify, not Apple Music. At that time, I wanted to watch a program that could not be found on the other streaming services because Netflix originally made it. That's why. But which one is better – Apple TV or Netflix? Both are commercial-free and have fabulous original programs.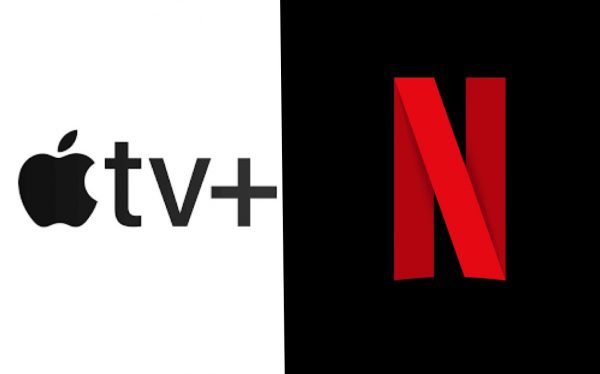 Apple TV Plus Or Netflix — Which One To Choose?
Price Comparison
While Netflix offers three plans starting at $8.89 per month for the basic option, Apple TV Plus has only one flat plan. Its monthly price is cheaper than Netflix, which is almost half, i.e., $4.99. Netflix has one more plan (it.s new) – it costs less than $5 (mobile plan). But, if we compare it further, you will see that Apple's streaming service is still more pocket-friendly than its rival.
Netflix's mobile plan will allow you to watch on one smartphone or tablet simultaneously. The basic option lets you watch on one screen simultaneously, but only at 480p resolution. If you expect to watch in a Full HD, you have to spend $12.99/month. To share your account with family members, you must upgrade to the Premium tier, which costs $15.99. The plan allows you to watch full HD or Ultra HD content on four screens simultaneously. Meanwhile, you only need one Apple TV Plus account to watch up to 6 screens simultaneously on any device.
Free Trial
If you are unsure which streaming service you should spend your money on, use their free trial offer. Regarding the free trial, Netflix lets you try their service for up to a month. However, the duration may vary for each country and may not be available in some regions. Apple assumes seven days is enough for users to explore their streaming service. Interestingly, if you buy a new Apple device, you will get a one-year free subscription to enjoy Apple TV Plus.
Contents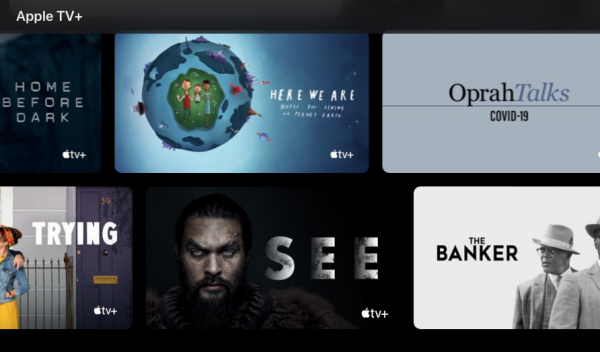 The main reason to subscribe to a streaming service is the content. Of course, you don't want to spend money on something you cannot enjoy. In this case, you could find movies or TV shows you like.
Speaking of content quantity, Apple TV Plus is far behind Netflix. For example, Netflix has more than 970 titles of their original movies and series. Compared to its competitors, Apple TV Plus has only 60 titles.
However, if you wish to watch Hollywood movies, Apple TV Plus has more interesting lists than its competitors. They have a bunch of newer Hollywood movies, such as Birds Of Prey, Bad Boys For Life, Frozen II, etc. Most of the movies offered by Netflix are much older; you may have watched most of them several times on TV.
Availability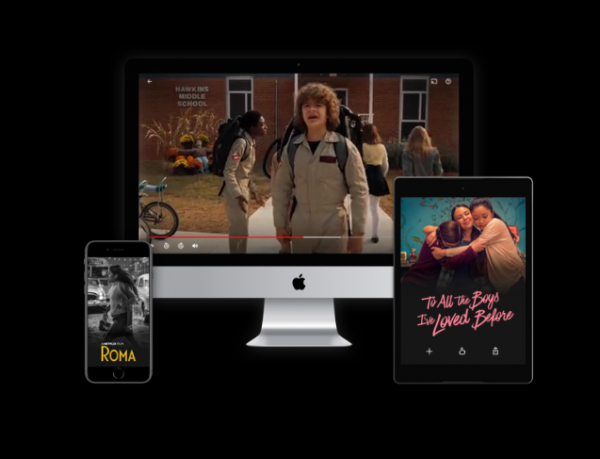 You can watch Netflix on many devices, from Smart TVs to smartphones. How about Apple TV Plus? You may think that you cannot watch it on non-Apple devices just because it belongs to Apple. If they did that, I don't think they could compete with the other popular streaming service companies. That's why they let you enjoy Apple TV Plus on Apple devices and smart TVs like Samsung smart TV, PC, Roku streaming devices, and more.
User Interface
Both have pretty similar user interfaces — easy-to-use and simple. Select the program you want to watch on Netflix and Apple TV Plus, then choose Play or Download. However, some movies on Apple TV Plus are not as simple. After you choose that movie, they offer you to rent or buy the movie. This means you have to pay extra to be able to watch it. Some people may not be comfortable with that.
Wrap Up
Apple TV Plus vs. Netflix, which one should I get? Apple TV Plus is much more budget-friendly, especially if you want to share your account with family members. However, if you only want to watch on your tablet in your spare time, Netflix's mobile plan is also affordable. Regarding the contents, it depends on your taste. Each person has a different taste. If you are still uncertain, I suggest you try both using their free trial program.