If you want to download an app for your Mac, the best and safest place to get it is in the App Store. The system on the Mac will not allow the launch of apps that came from unidentified developers. Opening such an app will trigger a message saying, "App can't be opened because it is from an unidentified developer."
This is happening because of the security feature, Gatekeeper. You can get around this feature temporarily, but you can also turn off the option that allows apps made by unidentified developers to be launched. We will share the steps for both.
Turn off the feature temporarily or entirely.
We've mentioned it already that the first option you have is to get around the feature temporarily. To do that, follow a few simple steps:
Right-click on the app you can't open because you are getting a message "App can't be opened because it is from an unidentified developer."
Click "Open."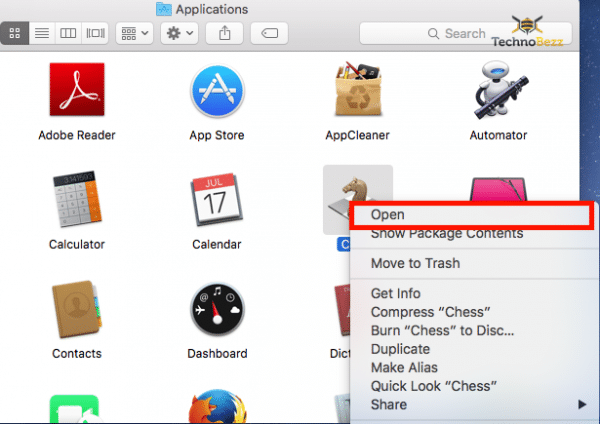 It can't be simpler, right? This option suits most users because most want to install one or two apps from an unidentified developer. On the other hand, if there are more apps, you need to click on the option many times. You can turn the feature off entirely if that doesn't seem like a good idea. Here is how:
Open System Preferences
Select Security & Privacy
Click on the "General" tab
Now click on the lock located in the corner. By doing this, you will unlock the settings.
Click on the option "Anywhere" below "Allow applications downloaded from:"
A security warning will pop up. Accept it.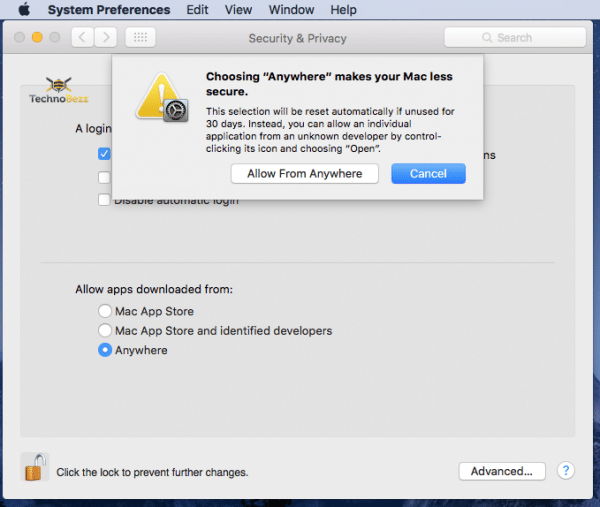 The feature is now turned off. You can open the app from any developer, not only the apps from known sources and developers.