Android or iPhone, which one is better? I think, there's no correct answer for that question, because
Android or iPhone, which one is better? I think, there's no correct answer for that question, because each platform has its own unique features and function. Let's see these 2 biggest platform in the world.
The platform is different
Android and iPhone have different platforms. They almost came side by side. iPhone appeared for the first time in 2007 and Android phone in 2008. What are the differences?
Operating System
The operating system on the iPhone and Android are classified as a mobile operating system. This operating system is a foundation for the applications inside. iPhone with iOS has reached version 8.x , while Android reached version 5.x. iOS is a closed source operating system, so you are not able to modify or do anything to it, only Apple can do that. Android is an open source operating system, which allow any party to modify it according to their need. Talking about the update, the compatible iPhone version can be updated directly to the latest iOS when it's available. Once you have updated the iOS, it cannot be downgraded to the previous version.On the Android, not all Android phones can be updated to the latest Android, even though they are compatible. Owners of some Android phones have to wait for the update from their vendor or provider. It's because the different range of hardware. You can downgrade Android OS.
The iOS UI looks the same on all iPhones, maybe a bit different for iPhone 6 plus, which has the biggest display in the iPhone family. In Android, the UI can be different for each user, depending on the vendor. They usually customize the Android OS, according to their needs. You can also find the stock Android UI from Google in some Android phones if the vendor uses it directly from Google without customization.
Most of the applications on iPhone follow the latest iOS, so to be able to update the applications, you have to update the iOS first. If your iPhone is not compatible with the latest iOS, you cannot install the application, which is only designed for the latest version of iOS.  It's because Apple wants to give the best experience to those who are using iPhone. Most of Android applications can still be installed in almost all Android versions, so you don't have to worry about it.
Gallery of iOS on iPhone
Gallery of Android OS
Last Words:
The iPhone with iOS has the same UI design in all versions, while in Android you have a chance to customize its UI design. You need to decide which one is suitable for you. Do you prefer the same UI of iPhone or the customize UI on Android OS?
Different Applications
Even though you may see the same application designs in both platforms, these apps are made with the different tool, framework, and API. That's why, some applications may run well in one platform, but not as great on the other one, depending on the developer of that application. Some developers can only focus on one platform, but others focus on both. The other thing related to the application is, the application update for both is not always alongside. For instance, the Whatsapp app update for Android brought a new feature, Whatsapp Call, but it wasn't available for iPhone. This is the case with many other applications as well.
The Exclusivity
Some developers made the application exclusively for one platform. For example, a game called the Infinity Blade III can only be found on the iPhone, while Onlive only in Android platform. This exclusivity is also seen in local applications in certain countries, depending on which platform is mostly used there. The other exclusivity depends on the developer. Plants and Zombie 2 was available only for iPhone for the first time. After a long time, it's finally released in the Android.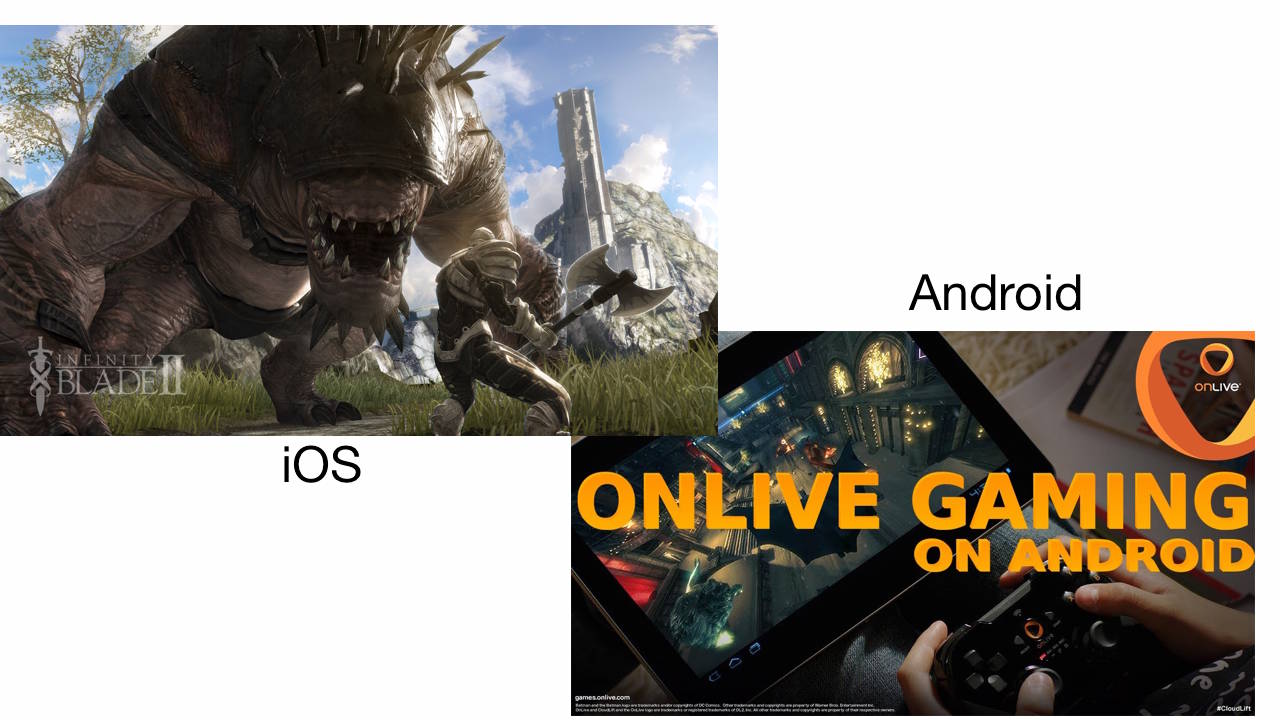 Last Words
A certain version of the application has a better function, features in a certain platform. You can plan which applications you are going to use, and check its status in both platforms first.
Hardware
From the hardware view point, it's obvious that the iPhone is produced by the same company, and that is Apple, while Android phones are produced by hundreds of different companies around the world with different hardware. The competition really is fierce.
Every time Apple releases the new iPhone, they always place it as a high-end smartphone. Apple adopts and uses the latest technology for the iPhone every year. You will always get the best hardware with every new iPhone model, and with each release you can count on greatness in terms of design and technology.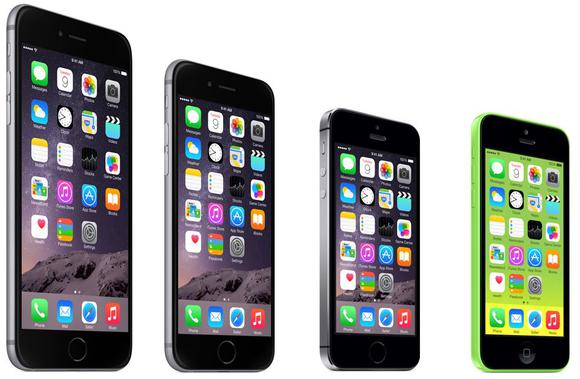 Android phones have different designs and technologies, started from a low-end segment, mid-range to the high-end versions. You can select the right Android phone for your needs. You can even find a different hardware, such as dual display, water resistant phone, flip phone, the phone with a touchscreen input and Qwerty, and more.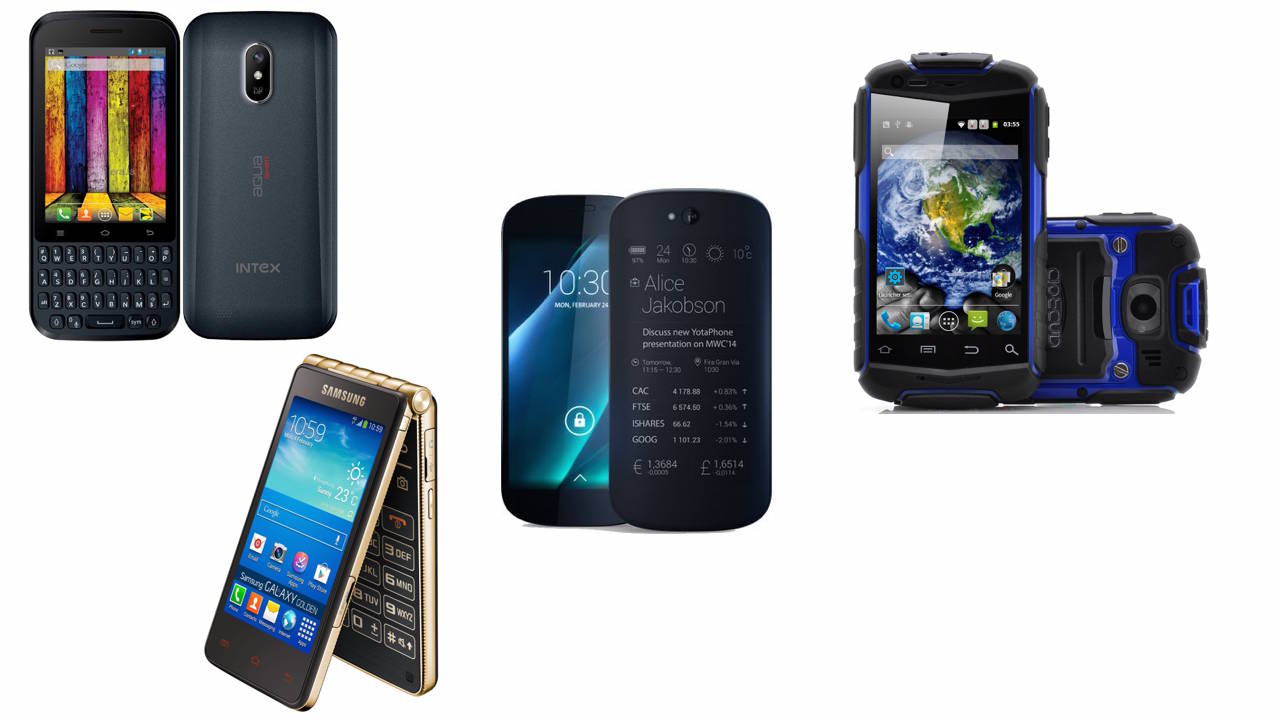 Third Party Accessories
With third party accessories you can get many additional features for your smartphone. iPhone is supported by many accessories from the third party for the protection, additional hardware feature, or hardware, which related to a certain application. In the iPhone world, you can find a lot of accessories.
There're also many accessories for the Android phone, but the compatibility might be limited to a certain device. It's because there're many Android phones, with different design and hardware.
Price
You can get the new unlocked iPhone, starting from $649 for the US market. You can also find a certain price for the iPhone from certain retail of provider, which can give you a good deal. When it comes to Android phones, since there are many different models from different manufacturers, the prices vary, and you can get new phone starting at $50 only, and the prices go up to a couple of hundreds of dollars.
The Support
iPhone is supported with 1 year international warranty in almost all countries and there are option to extend the warranty, please refer to AppleCare. You can get the support in the Apple Stores that are available in many big countries, AppleCare phone call, and Apple Authorized Service Provider. All these options provide assistance to the iPhone users.
The support for Android phones depends on each brand. You can choose which one is suitable for you and according to your needs. You need to check about the support you can get from the Android phone's brand by yourself.
When choosing the smartphone, the decision can be pretty tough, and I believe that Apple, Google, and any other brand are giving their best to provide excellent devices to users. So, Android or iPhone, which one is better? There is no general answer. It all depends on you, your needs and your desires, and of course your budget.
---