The Apple Watch comes with an array of built-in smart features that aim to simplify the life conditions of individuals
The Apple Watch comes with an array of built-in smart features that aim to simplify the life conditions of individuals in a hassle-free manner. From its ability to make & receive calls, messages, get directions, perform high-end functions, and even monitor the movement –the smart watch by Apple has become the favorite of many. If you think you know the in and out of the Apple Watch, then you could be in the dark. Here are top 5 hidden Apple Watch features.
See Also: How to send voice message from Apple watch
Top 5 Hidden Apple Watch Features
Pick Up Default Text Messages
With the Apple Smart Watch, you are given the option to be not stuck with the default boring text message icon available on it. You can customize the built-in text message icon all by yourself. All you have to do is to go into the app of Apple Watch on your iPhone and then select the Messages icon. Here, you need to select the option "Default Replies". Here, you will be able now to watch all the replies that are loaded on the iPhone. You can swap out of the same in case you do not like the current one. In case you are in the habit of sending the same message template to your friends, then this is the place wherein you can get an easy access to the same.
Find Your iPhone with Apple Watch
In case you have kept your iPhone somewhere and are not able to find it, then you can use the Apple Watch for searching your iPhone. For tracking your phone, you just need to swipe up the home screen of your Apple Watch and then head to the control panel screen on the device.
Here, you need to tap on the icon that displays iPhone to enable a dinging noise on your connected iPhone. To achieve this feature, your Apple Watch needs to be in the Bluetooth range of the iPhone. Therefore, this feature might not be helpful in case you have left your phone at some bar or any other place far from the Bluetooth's vicinity. You can only use this feature to track down your iPhone in case you have misplaced it in the home itself.
Clearing All the Notifications at Once
If you are tired of clearing the notifications on your Apple Watch one by one, then you can put this tedious task at bay. Apple Watch enables you to clean all your notifications at once. This can be simply achieved by pressing and holding the notifications screen on your device. Upon doing this, an icon would appear which will confirm whether you wish to clear the pending notifications or not.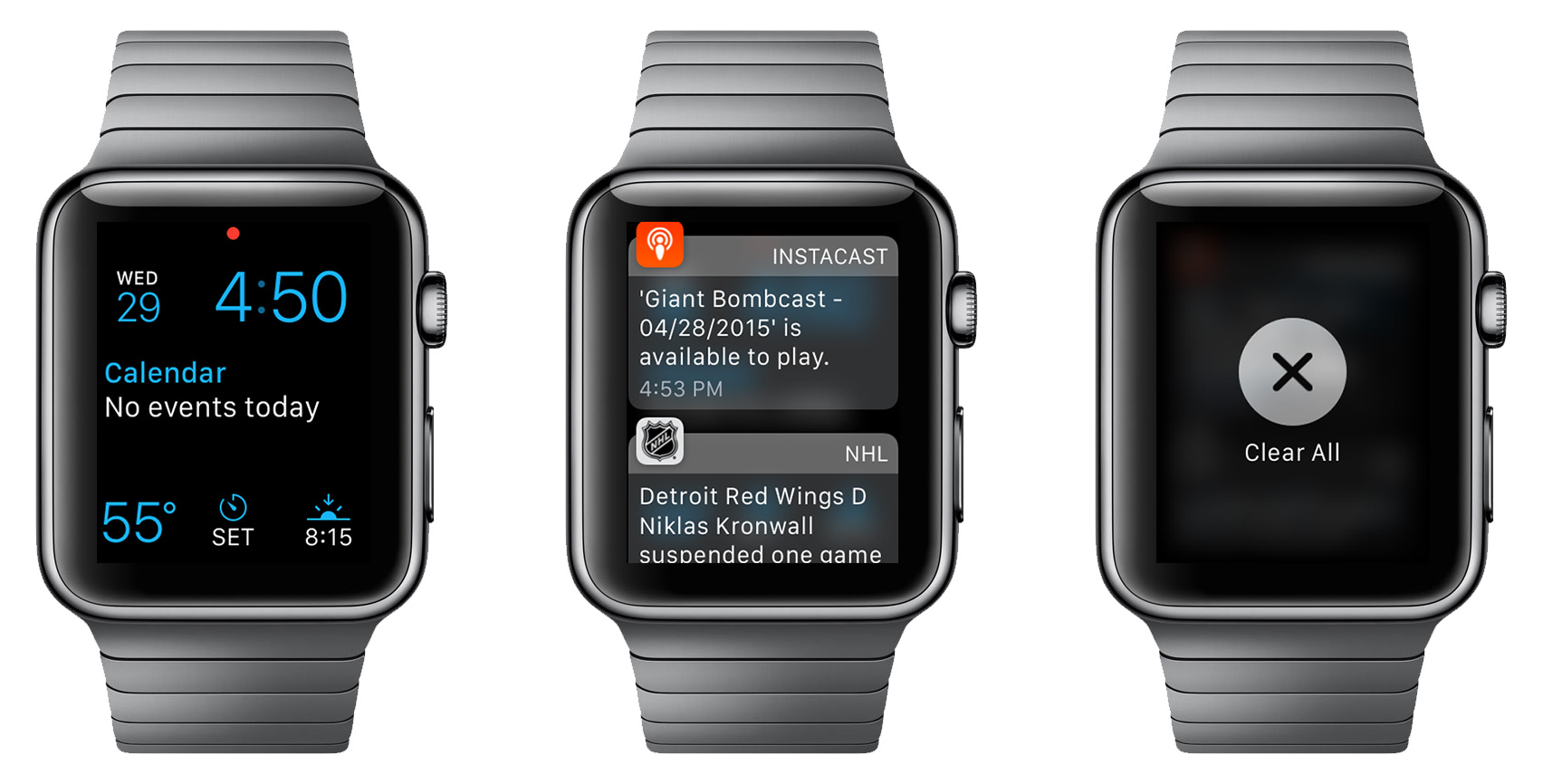 You can click on that icon and all of the notifications on your Apple Watch would disappear. This activity can be done few times during a day. By keeping your notifications icon clean on the Apple Watch, you are ensuring that the newer messages are not getting buried with the older ones in the device. It also frees up a considerable amount of space on your device.
Taking Screenshots
If you wish to show someone the look of your Apple Watch, then you can do so by taking a screenshot of the same. You can take screenshots of your Apple Watch by pressing down the digital crown icon along with the side button on the device simultaneously. This would create a clicking sound to ensure that the screenshot has been taken. The screenshot would be now saved to the camera roll section on your iPhone device. You can access the same from here and go on sharing the same through a text message to your friend.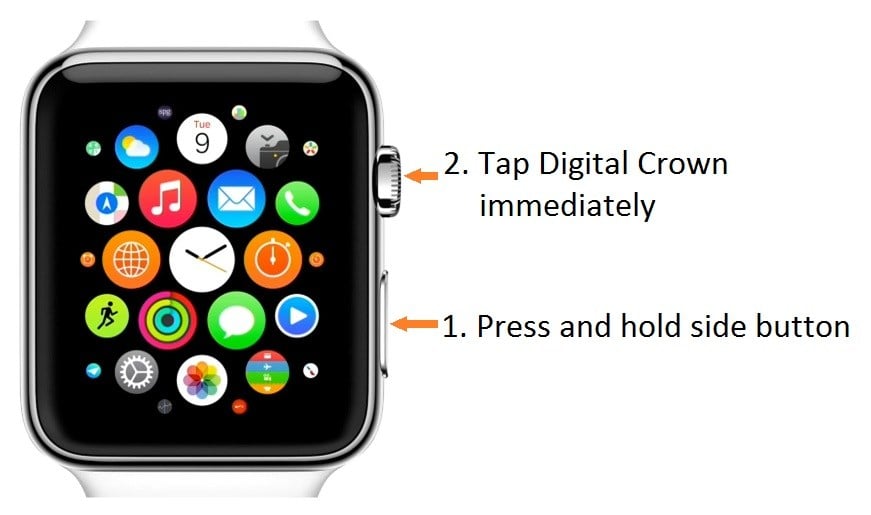 Sharing Your Location Through Messages
Another important hidden feature of the Apple Watch is that you can even share your current location with its help through a text message. This is a very simple procedure with the help of your Apple Watch. In case you are texting someone through your Apple Watch, then you simply need to press & hold the screen. It will open a "Send Location" icon. You can click on this icon to send your location information to the particular person instantly. This makes it highly simple for the particular recipient to track your current location with this advanced feature of the Apple Watch.
Apple Watch is not just a device to show off to your friends and close ones. You can also use it for various significant purposes. Know about these hidden features of Apple Watch and have fun using this high-tech device!
---